Bariatric Surgeons
The Bariatric Surgery team at Princeton Medical Center are among the best bariatric surgeons in New Jersey. If you've been looking for a highly experienced bariatric surgeon, consider Dr. Chau or Dr. Dobruskin. Each surgeon has a long history of proven success.
Dr. Wai Yip Chau specializes in performing LAP-BAND surgery. He's performed nearly 1,000 bariatric operations, including more than 50 body lifts, and several revisions. Dr. Chau can readily perform both open and laparoscopic RY gastric bypass and is certified to perform laparoscopic banding.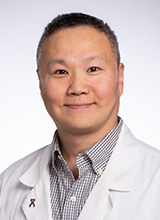 Dr. Wai Yip Chau
Specialty: LAP-BAND
Nearly 1,000 bariatric operations performed
6+ years bariatric experience
Board certified (American Board of Surgery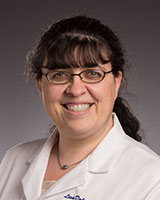 Dr. Lisa Dobruskin
Dr. Dobruskin, Medical Director of the Center for Bariatric Surgery & Metabolic Medicine at PMC, graduated from Cornell University with a degree in Biology and obtained her Medical Doctor degree from New York Medical College. She completed her Surgical Residency and Internship at Long Island Jewish Medical Center in New Hyde Park, New York. Dr. Dobruskin conducted research at several universities and medical centers and published scientific articles on Gastric Sleeves, Gastric Bands, Robotic Surgery, Thoracoscopic Surgery and colorectal cancer. In addition to performing Laparoscopic Gastric Bypass and Laparoscopic Adjustable Gastric Banding procedures, Dr. Dobruskin developed expertise in a new procedure, called the Gastric Sleeve.
Learn more about Dr. Dobruskin