Weight Loss Surgery at the Center for Bariatric Surgery & Metabolic Medicine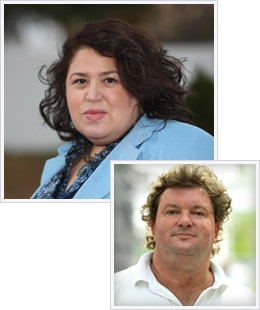 Have you been considering weight loss surgery? The decision to have weight loss surgery isn't easy. It's simply the first step in a much greater process of improving your entire life. Starting the journey can be the scariest part.
But you're ready.
You know you're health is at risk. And it's not just your health — it's your life. Your loved ones have been worried about you for years. It's time to reclaim your health… and your life.
Still, you know you can't do it alone.
You'll need experienced surgeons whose technical skill and diagnostic expertise will give you the best possible chance for success. You'll need a nurturing support staff who'll stick with you every step of the way. After your surgery, you'll need a group of people to fall back on for support. They've been through it all before, and their advice and encouragement will be indispensable.
"From the moment you walk in the office door, you feel accepted and get a feeling of hope. The entire staff not only understands how you feel, but you're offered a solution. There's nutritional counseling, a support group, and a financial/insurance information session. They answer all of your questions."
— Elizabeth Rotchford, Neptune, NJ