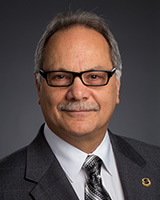 Michael Bizzarro, PhD, LCSW, BCD
Director of Clinical Services
A lifelong resident of New Jersey, Dr. Bizzarro received his master's degree in social work from Rutgers University and his PhD in clinical social work from the Institute for Clinical Social Work in Chicago. Early in his career, he served in the U.S. Army Reserve and later as a police officer. He has been working with first responders for more than 20 years.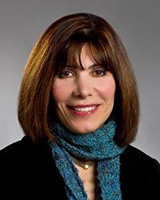 Iris Perlstein, LCADC, LPC, ATR-BC
Clinical Specialist
Ms. Perlstein is a licensed clinical alcohol and drug addiction counselor, licensed professional counselor, and board certified registered art therapist. She received her master's degree in professional studies from Pratt Institute in New York City. Ms. Perlstein specializes in trauma treatment, with additional expertise in addiction recovery interventions.
Jim Schneider
Peer Support Specialist
Mr. Schneider is a retired lieutenant who served 30 years with the Westfield Police Department and was a member of Westfield PBA Local 90. He received his bachelor's degree in criminal justice from John Jay College of Criminal Justice. Mr. Schneider served four years in the U.S. Army as a military police officer. He has been involved in addiction recovery for more than 20 years.
Ken Burkert
Senior Outreach Coordinator
Mr. Burkert served as a corrections officer for 25 years and as former Chairman of the New Jersey State PBA Peer Assistance Response Team (PART). He is a liaison to first responder organizations, facilitating the smooth transition of first responders to Princeton House Behavioral Health's First Responder Treatment Services and outpatient care within the community.
---
Read more about the First Responder Program: