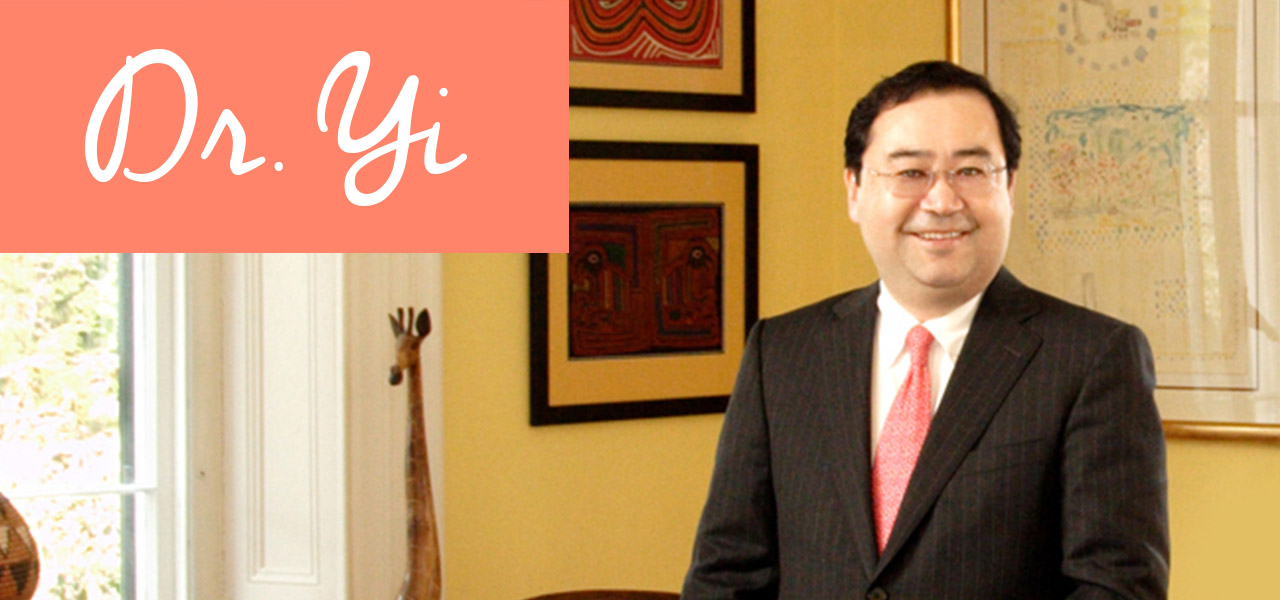 When it comes to championing Princeton Medical Center, Peter Yi, MD, could be called a triple threat. A Princeton Medical Center (PMC) doctor, donor and patient, he has considered the building of a new medical center from each perspective. When he starts extolling its virtues, his enthusiasm is infectious.
In talking with fellow physicians, Dr. Yi stresses the uncommon opportunity at hand. "Building this new medical center is like building your dream house — you plan it as you wish and where you wish," says the board certified oncologist who has practiced at PMC for 17 years and serves on the hospital and foundation boards. "It's a once-in-a-lifetime opportunity to decide what design and technologies we need to provide the best care to our patients." In oncology, he says, it will mean increased clinical research opportunities as all specialists and their patients will share one location. The facility will also bring together the many services for cancer patients, such as massage therapy and meditation, which are now scattered throughout the community.
Supporting Excellent Patient Care
Dr. Yi and Alice, his wife of 27 years, believe so firmly in the new medical center, they've made a gift of $100,000 toward cancer care. "When you're sick you don't want to travel to New York or Philadelphia for your care," Alice says. "It's important to have this facility in our community." Longtime Princeton residents, the Yis have three generations living under one roof, all of whom rely on PMC's medical expertise. Even his in-laws in New York City, Dr. Yi says, have come down to Princeton when medical needs arise.
"They know there's excellent care and personal service," he says. "I have patients who have been to programs in New York and Philadelphia, but they say there's nothing like coming to Princeton. It's convenient and the doctors, nurses and even the person who cleans your room are caring and concerned."
PMC's designation as a "teaching hospital" is another advantage. Many of PMC's physicians have faculty appointments at University of Medicine and Dentistry of New Jersey (Rutgers Robert Wood Johnson Medical School), where they teach medical students, residents and fellows. This affiliation benefits patients in two ways, says Dr. Yi, a clinical assistant professor of medicine at Rutgers Robert Wood Johnson Medical School.
First, patients have access to medical care within minutes when a complication arises. "If it's 3 a.m. and a serious condition arises, I immediately confer with the resident on duty so patients don't have to wait for me to get up and drive in. When someone is having a stroke or a heart attack, minutes count," he explains.
Second, patients can be assured that the quality of care is under constant assessment. The medical school, Dr. Yi points out, requires annual re-certification for all doctors with faculty appointments. "And when residents are working with you, you have to know your facts because you're not only assessing their performance; they're assessing yours," he adds.
The new medical center will increase the quality of that already high level of care patients receive, he says, and it will be more convenient to the majority of PMC patients and employees, including physicians who will have office space on-site. As the co-chair of the Physicians' Development Committee of the Capital Campaign, Dr. Yi hopes to rally every doctor around this project.
"It will give patients confidence when they contribute, knowing that doctors believe in the mission," he says. "We want to be one of the top 100 hospitals in the United States, and we hope to be the top medical center in New Jersey. I think that's a very reasonable goal."