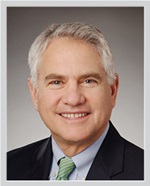 As we near the close of our first year as a part of Penn Medicine, I am heartened by how positively our new relationship is evolving and how much progress has already been made. Since January, teams from both organizations have worked together on many key integration projects—the first and most significant of which was the conversion of our electronic medical records system to the Penn Medicine version of Epic software, called Penn Chart. This new system enables a seamless, efficient way to document care within the Princeton Health system, in our physician network, and with other Penn Medicine facilities, in addition to providing patients with easier access to their medical records. 
To expand our scope of services and clinical expertise, we are currently collaborating with Penn Medicine to attract several outstanding clinical specialists, in areas like Surgery, Oncology, and Gastroenterology. We will also begin to provide transplant-related services in our new Center for Digestive Health in the Medical Arts Pavilion, where Penn Medicine liver and kidney transplant specialists will see patients before and after surgery. These exciting advances are just a few examples of the ways that our partnership with Penn Medicine will help extend our clinical services and expand our medical staff. 
Our name has changed, but as we look ahead to our future as part of Penn Medicine, we remain steadfast in our mission to provide exceptional, world-class care right here in our community. We are currently one of the best community hospitals in New Jersey and in the New York Metropolitan area, and our goal is to become one of the best in the world. As we approach our 100th anniversary in 2019, we are humbled by the long-standing commitment of our community of donors and acknowledge that we would not be here today without your generosity and shared dedication. As we look for new ways to meet the growing needs of our patients, your support will remain vital to our success. Rest assured that your philanthropy will continue to be used solely to support the Princeton Health community.

Barry S. Rabner
President and CEO, Princeton Health
---
Article as seen in Foundation News Fall/Winter 2018.