Princeton Medical Center is proud to announce that our nurses, medical students, and other healthcare providers will soon be able to participate in real-world, experiential learning and professional training in a highly advanced Clinical Simulation and Training Laboratory. This type of ongoing learning offers providers the opportunity to become skilled in medical techniques within the safety of clinical simulation.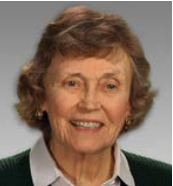 The laboratory, which is made possible through a generous gift from Betty Wold Johnson (pictured left), will include cutting-edge patient simulation mannequins and complementary training devices. The updated lab will allow nurses and other key members of the patient's medical team to practice their clinical and decision-making skills in a risk-free environment. 
A Nurse Educator will oversee the laboratory's Simulation Training Program, which will provide instruction in areas such as Cardiac Arrest Team Management, Neonatal/Pediatric/Adult Critical Care/Resuscitation, Respiratory Care, and Wound Care. Work on this project will begin in early 2019.
Mrs. Johnson has been a long-standing champion of the advancement of education and training for healthcare professionals. We are tremendously grateful for her shared commitment to our goal of providing innovative learning opportunities for our nurses and other medical professionals. 
If you would like to support this project or learn more about donating, please contact the Princeton Medical Center Foundation at 609.252.8710.
---
Article as seen in Foundation News Fall/Winter 2018.