Fall 2019
View this issue as PDF >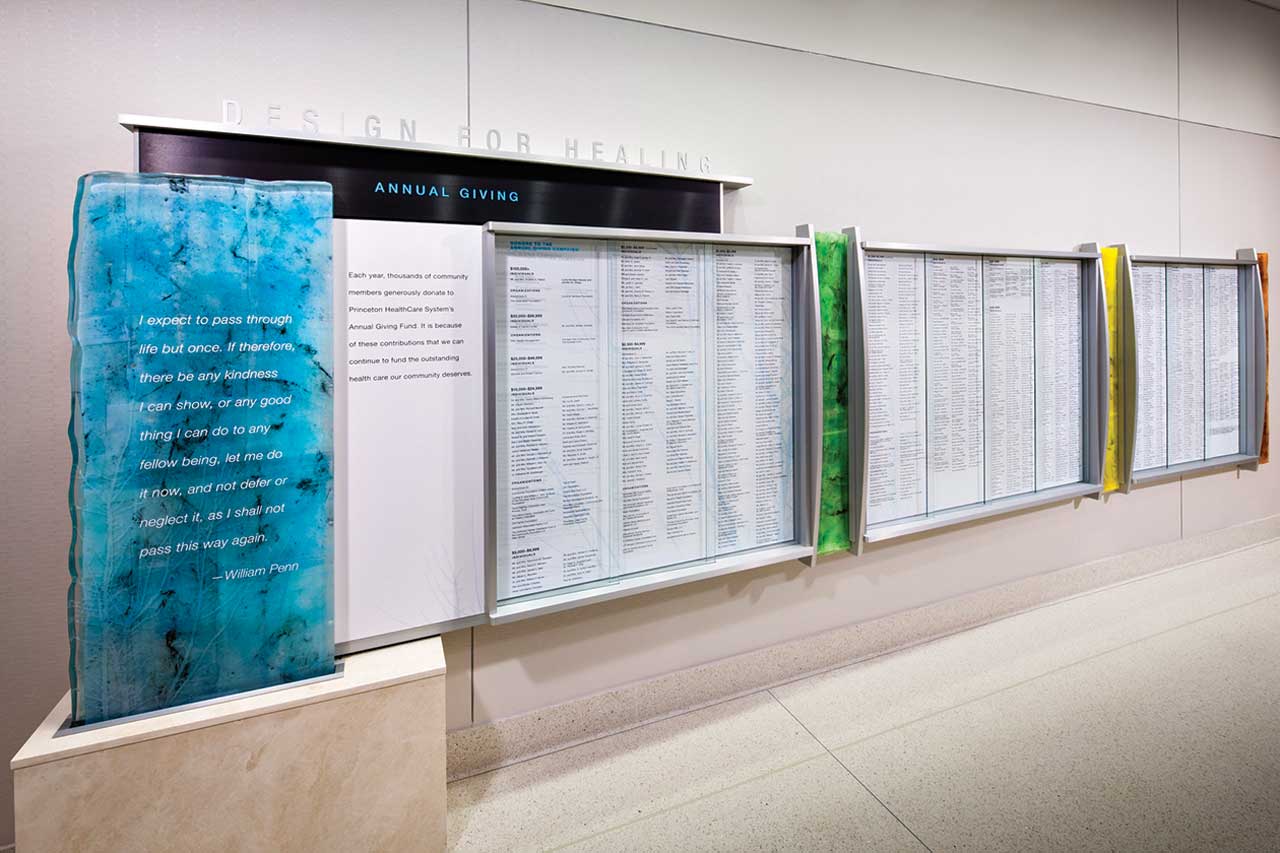 Recognizing Our Donors
Each year, we update our donor recognition wall with the names of donors, both individuals and organizations, that have made contributions of more than $100 annually to Princeton Health.
We encourage everyone to stop by the wall, which is adjacent to The Restaurant in the Princeton Medical Center, or view the complete donor list at www.princetonhcs.org/foundation and click News & Events—Annual Report.
Please Note: This wall is updated annually each spring. If your name needs to be updated, please contact us at 609.252.8710 or foundation@princetonhcs.org.
---
Foundation News is published two times a year by Princeton HealthCare System Foundation. For questions or information, call 609.252-8710 or
email
.