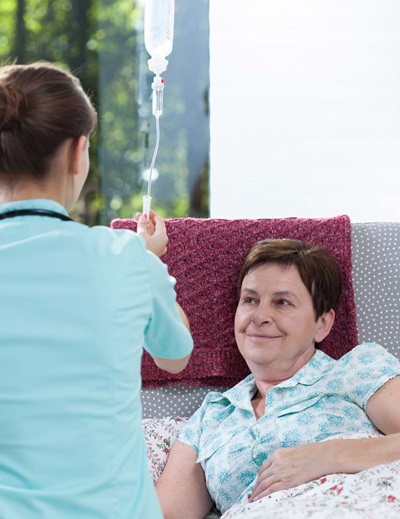 They are also certified to insert PICC (Peripherally Inserted Center Catheter) lines and to work with central venous access devices. The pharmacists and pharmacy staff maintain vital communications with a patient's physicians, ensuring timely, precise care. Infusion therapy available through Princeton HomeCare includes:
Intravenous (IV) antibiotics
Total parenteral and enteral nutrition
Chemotherapy
Pain management
IV hydration
Biological therapy
Aerosolized pentamidine therapy
For more information, please call 1.609.497.4900.