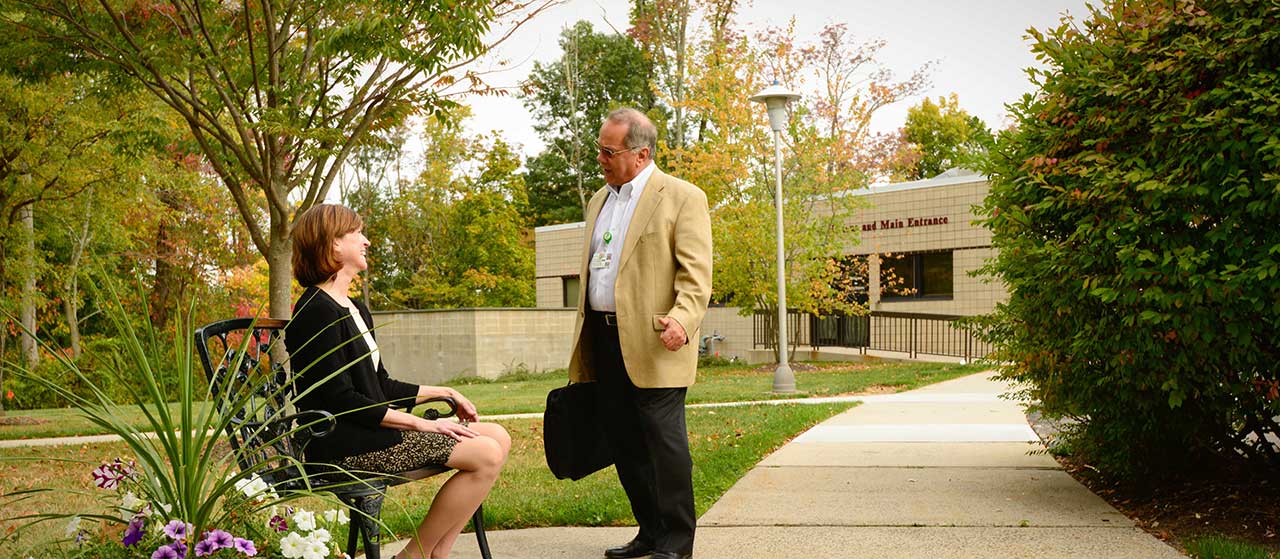 Our team includes:
Board certified psychiatrists
Certified psychiatric nurses
Licensed clinical social workers
Master's level therapists
Allied clinical therapists
Licensed clinical psychologists
Clinical pharmacists
Registered dietitians
In addition, patients have seamless access to physicians and staff at University Medical Center of Princeton if acute medical needs arise.

Together, our treatment team strives to not only to meet but to set the highest standards in patient satisfaction in the areas of psychiatric and substance abuse treatment. In fact, Princeton House Behavioral Health consistently scores in the highest percentiles for patient satisfaction compared to similar facilities.