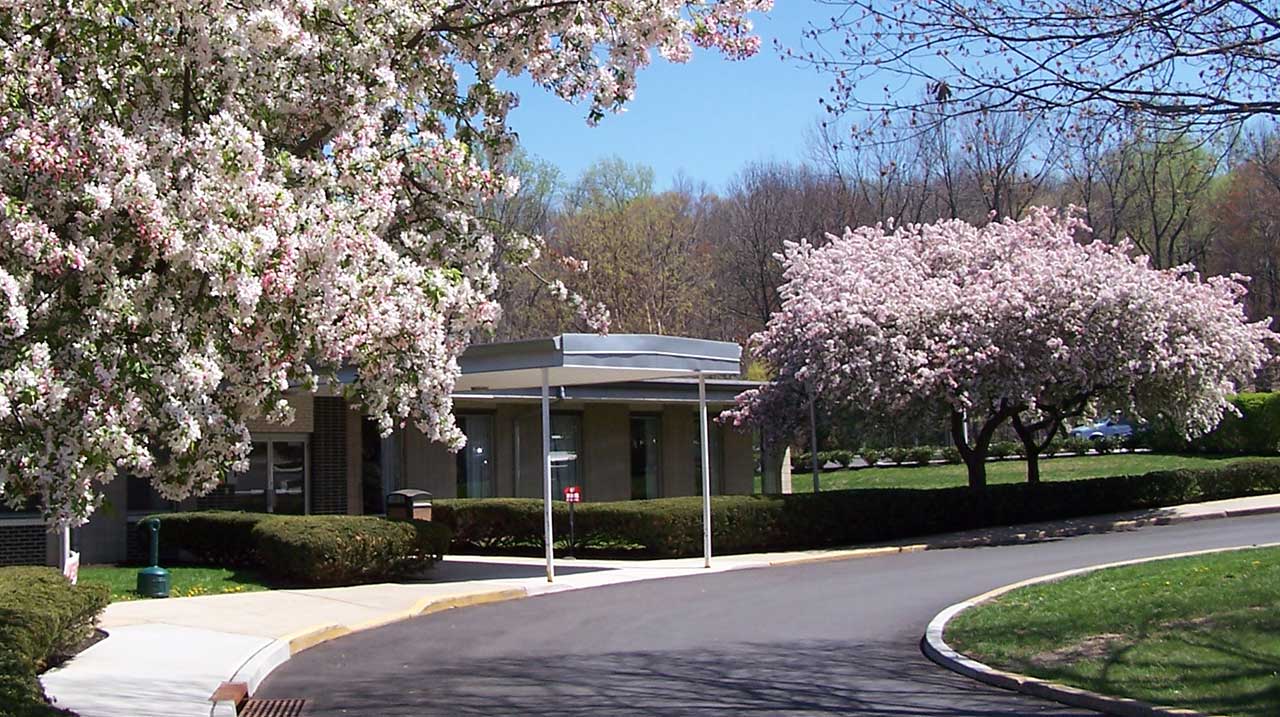 In addition to ample treatment space and 110 patient beds, this modern, comfortable inpatient campus features state-of-the-art nurses' stations, an indoor atrium with skylights, an outdoor courtyard, a game room, and two gyms. The site includes a state-of-the-art kitchen and dining facilities, offering an attractive indoor dining room, seasonal patio dining, and an array of delicious menu options each day.
Treatment programs include:
The inpatient site includes a 21-bed State-Designated Short-Term Care Facility (STCF). This 25,000-square-foot acute care psychiatric unit is designated by The State of New Jersey's Division of Mental Health and Addiction Services as a specialized setting where adults with acute psychiatric or co-occurring disorders are treated with compassion and dignity when they meet the State standard for involuntary hospitalization. Every effort is made to stabilize the patient's condition and to return him or her to community support as soon as possible. Access is via designated screening centers for Hunterdon, Middlesex and Somerset counties.