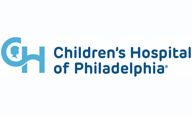 Princeton Medical Center (PMC) and Children's Hospital of Philadelphia (CHOP) have partnered to enhance pediatric services at all levels of hospital care.

Pediatric emergency consultation
Pediatric inpatient care
Neonatal care
Parents and their children now have access to world-class pediatric healthcare right in their own community at PMC.
Through this partnership, pediatricians, neonatologists and other health professionals from CHOP work on-site with the pediatricians and clinical staff of PMC to provide exceptional care for your child.
Top-Rated Pediatric Care at the Top-Rated PMC
CHOP is perennially ranked at or near the top of the annual Best Children's Hospitals rankings published by U.S. News & World Report. In U.S. News' 2018-2019 Honor Roll, CHOP was ranked No. 3 overall and, for the 10 pediatric specialties included in the ratings, CHOP ranked in the top three in seven out of 10 specialties, with No. 1 rankings awarded to CHOP's Division of Endocrinology and Diabetes and Division of Urology.

PMC was recognized as a Best Regional Hospital in central New Jersey by U.S. News for four consecutive years, ranking among the top 10 hospitals in New Jersey, and the top 20 in the entire New York metropolitan region during each of those years.
CHOP Pediatric Emergency Care at PMC
Outstanding, timely care is delivered by a skilled clinical team that includes board certified emergency medicine physicians and specially trained physician assistants and nurses who work directly with the pediatric hospitalists from CHOP to provide age-appropriate care to all pediatric patients.

CHOP pediatric hospitalists – pediatricians who specialize in caring for patients in the hospital and do not have outpatient practices – are on-site at the hospital 24/7 to consult on emergency cases involving infants, children and adolescents in PMC's Emergency Department.

To further enhance the comfort and care of pediatric patients and their families, our state-of-the-art Emergency Department features an area specifically designated for infants, children and adolescents who require acute care.

To provide children and parents even more timely and convenient access to world-class care, a pediatrician from CHOP is on-site in the Emergency Department every day from 2 to 10 p.m., during the hours when children most frequently visit. At other times, they may be on the inpatient pediatric unit, but are easily accessible.
CHOP Pediatric Care at PMC — Regan Family Center for Pediatric Care
A CHOP pediatric hospitalist is on-site around-the-clock to care for children and adolescents who are admitted to PMC's Regan Family Center for Pediatric Care.

The CHOP pediatric hospitalist program supports the work of pediatricians currently on staff at PMC. PMC's 12-bed pediatric inpatient unit is fully secure, and features all-private, single-patient rooms that can accommodate a parent or family member who would like to remain with the patient throughout his or her stay. Care is given around-the-clock by nurses who specialize in pediatric inpatient care.
Save