Each child has his or her own room in this dedicated pediatric unit that is focused on exceptional care and comfort for young patients and their families. Care in the Center is provided by pediatric hospitalists (pediatricians who are specially trained to treat hospitalized children) from Children's Hospital of Philadelphia (CHOP), who are on-site at the hospital 24/7, working with PMC pediatricians and other healthcare professionals. The rooms were designed to help ease the anxiety or concerns of the child-and of his or her parents. Each room has a Family Zone with comfortable seating and a sleep sofa to accommodate family members overnight.
PMC understands the essential need for children to view their rooms as a safe place. That's why a separate procedure room is available in the Center for Pediatric Care where tests such as blood tests or other procedures are conducted, helping to avoid any negative association that may be created in children's minds through bedside testing.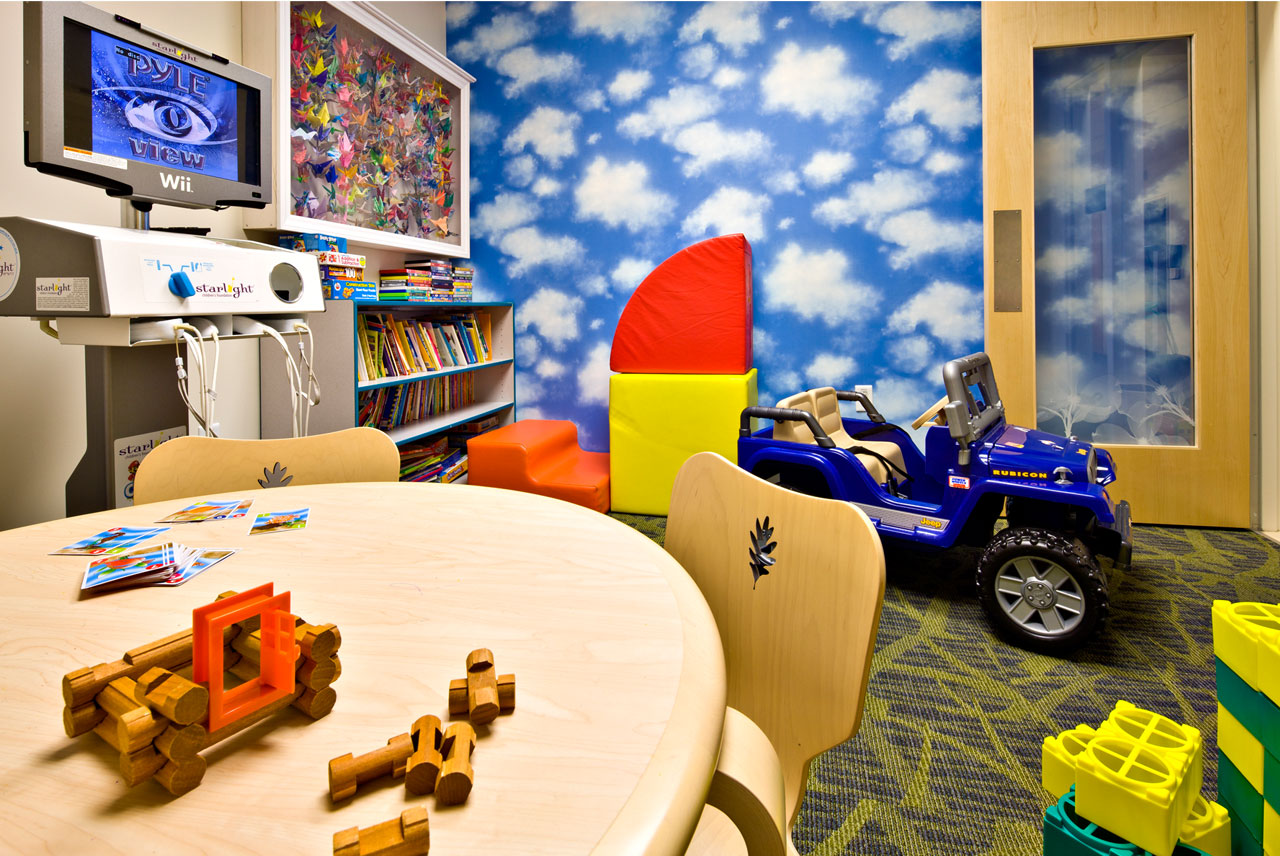 PMC offers the perfect environment for care, safety and comfort, including a playroom on the pediatrics floor. The playroom is fully stocked with games, books, toys and a Wii video game system, to keep children entertained during their stay. Even the televisions are different: the GetWell Network interactive system uses a friendly "neighborhood" interface with options that allow children to select different entertainment choices, including kid-friendly movies, as well as visit areas that will tell them more about the hospital or watch educational videos about their particular health condition. Parental controls also are available, if desired.
For pediatric patients who require highly skilled medical responses, neonatal and pediatric ambulances are provided. Each ambulance will have a team that will care for the child en route and have specialized equipment, such as incubators. In addition, PMC will have a helicopter pad for safe and speedy transport of patients.
For more information, or to find a pediatrician on staff at PMC, please call 1.888.742.7496.
Save