Princeton Employee Assistance Program Now Offers Video Counseling
August 15, 2019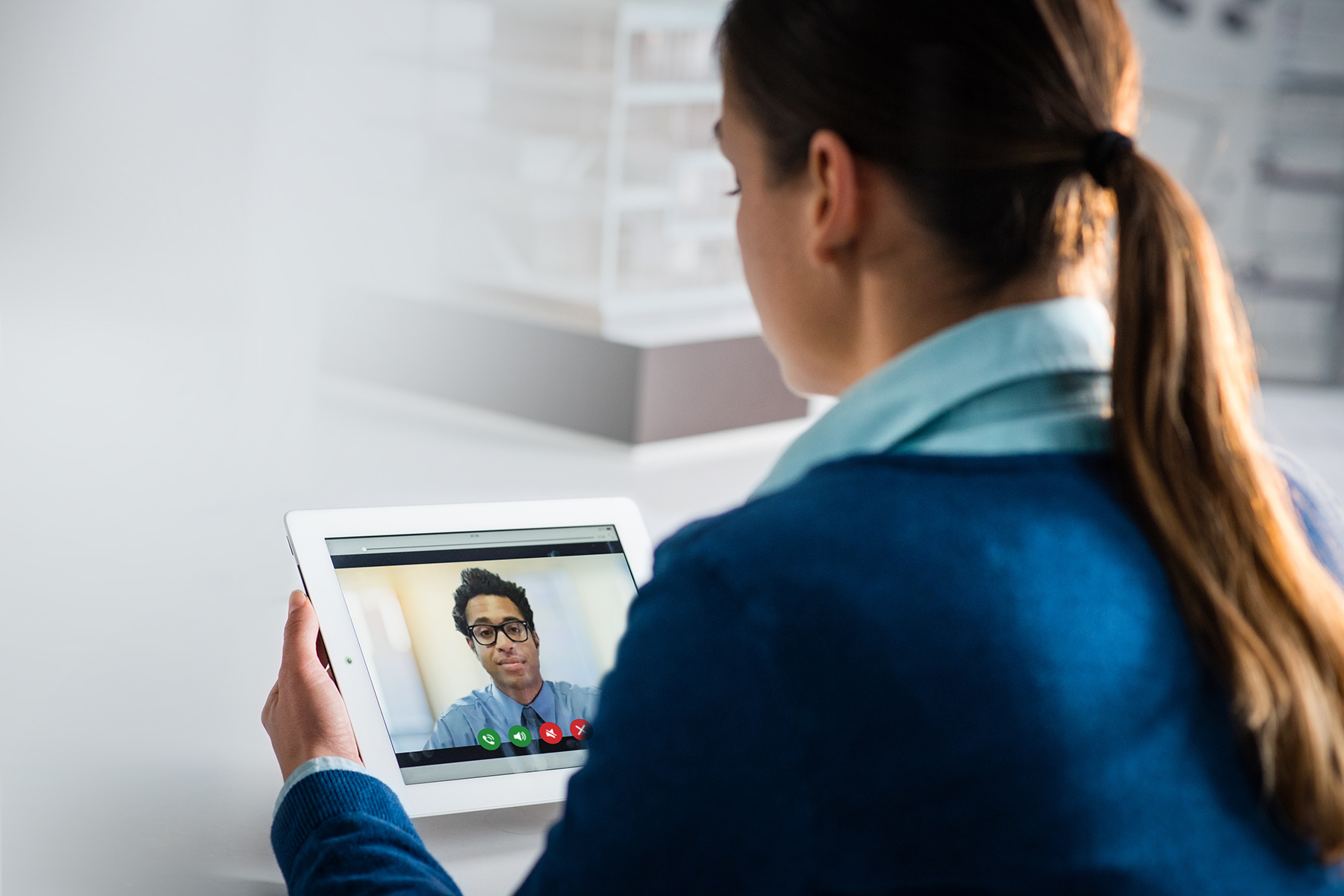 New Service Eliminates Barriers to Care While Preserving Confidentiality
Princeton Employee Assistance Program (EAP), a part of Penn Medicine Princeton Health, now offers clients in need of counseling the option to connect with an EAP clinician via video, using secure, encrypted technology that ensures confidentiality.
Princeton EAP's services are available to the employees of dozens of companies and organizations in New Jersey and Pennsylvania that have contracted with EAP. Professional counselors help the organizations' employees and their family members to resolve issues, both personal and work-related. The goal is to maintain or improve productivity and healthy functioning in the workplace. All contact with EAP is confidential and free of charge to the employees.
EAP will expand its hours of operation to offer video counseling sessions on evenings and weekends to help individuals fit counseling into their busy schedules and access services from their own homes or any private space using their own mobile devices. Video counseling uses HIPAA-complaint, interactive audio and video technology.
"When employers demonstrate that they value and take care of their workforce and employees feel valued and supported by their employers, everyone benefits," said Susan Weinstein, LCSW, EAP, manager of Princeton Employee Assistance Program. "Employees usually feel better after counseling and employers have a workforce that's more productive and invested in their work."
Princeton EAP serves more than 65 organizations in New Jersey and Pennsylvania, including municipalities, pharmaceutical companies, unions, manufacturers, academic institutions, and healthcare organizations. Since 1985, Princeton EAP has provided wellness workshops, conflict resolution services, critical incident responses, Fitness for Duty and formal referrals, and personal, legal, and financial counseling for employees. Learn more at
www.princetonhcs.org/eap
.
About Penn Medicine Princeton Health
Penn Medicine Princeton Health is one of the most comprehensive healthcare systems in New Jersey, providing acute care hospital services through Princeton Medical Center; behavioral healthcare through Princeton House Behavioral Health; in-home nursing, rehabilitation and hospice care; primary and specialty care through Princeton Medicine Physicians; ambulatory surgery and wellness services. For more information, visit
www.princetonhcs.org
. Penn Medicine Princeton Health is part of the University of Pennsylvania Health System (UPHS), which, together with the University of Pennsylvania's Raymond and Ruth Perelman School of Medicine, forms Penn Medicine, one of the world's leading academic medical centers, dedicated to the related missions of medical education, biomedical research and excellence in patient care.
MEDIA CONTACT:
Andy Williams, 609-252-8785
andrew.williams3@pennmedicine.upenn.edu
Recent News