Medal of Honor Recipient to Speak at Princeton Health
September 19, 2019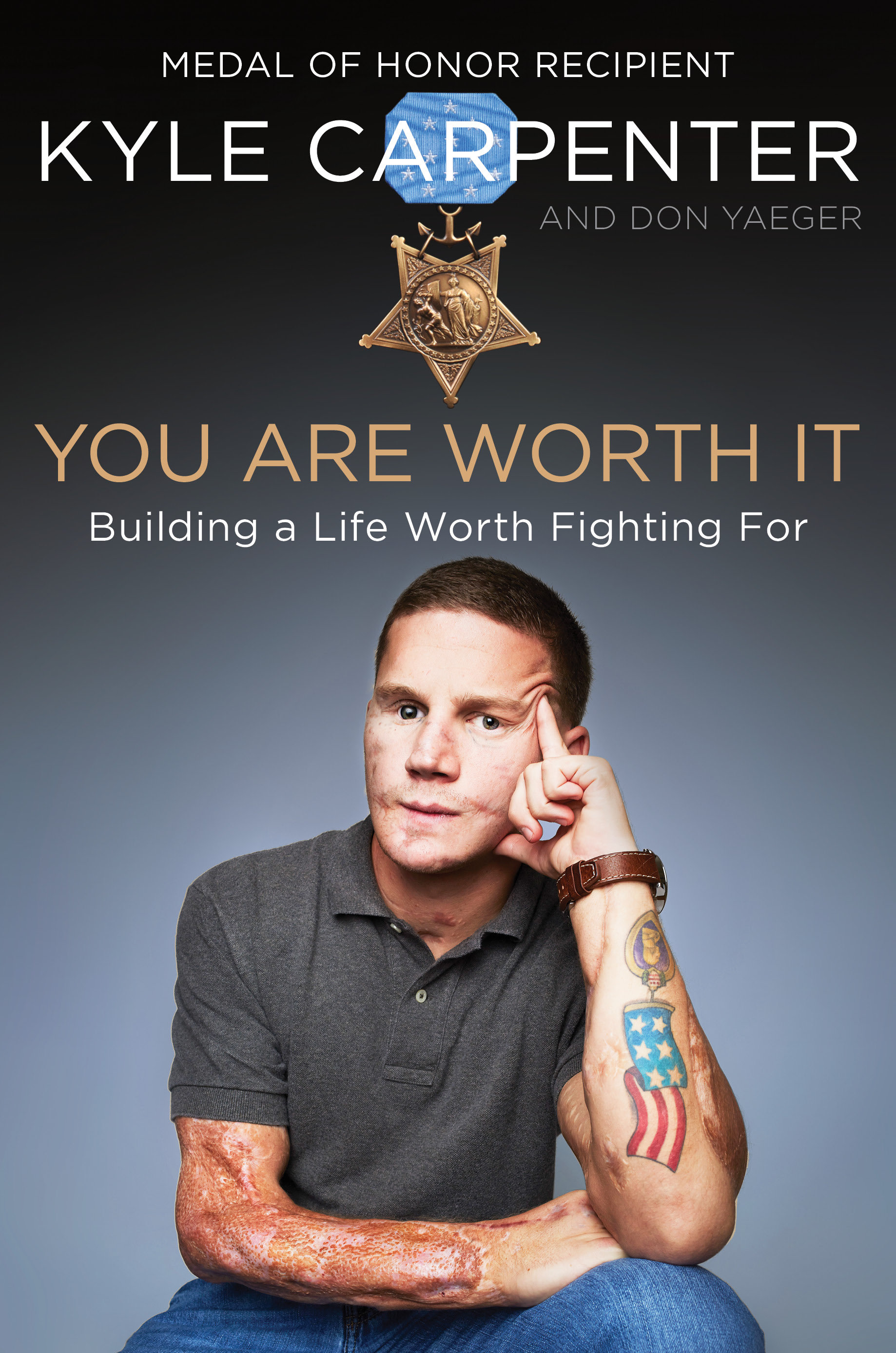 Kyle Carpenter, the nation's youngest living Medal of Honor recipient, will share his inspiring message of finding purpose in life and living to one's fullest potential during a special event at Princeton Medical Center (PMC) on Tuesday, October 15.
As a young Marine stationed in Afghanistan in 2010, Carpenter dove onto a live grenade to protect a fellow Marine. Amazingly, he survived the attack and recovered after a dozen surgeries over the course of three years.
He recovered so well, in fact, that he has since finished three marathons, earned his bachelor's degree in international relations, and become a motivational speaker. Carpenter received the Medal of Honor in 2014 from President Barack Obama.
Carpenter will speak at 7 pm in PMC's Schreyer Education Center, 1 Plainsboro Road, Plainsboro, N.J.
Admission is free and open to the public, but registration is required. Call
1.888.897.8979
or visit
PrincetonHCS.org/Calendar
and search keywords
Kyle Carpenter.
Carpenter's memoir — titled
You Are Worth It: Building a Life Worth Fighting For
— will be published in October. Attendees will receive a copy of Carpenter's book.
This event is sponsored by Princeton Health Community Wellness and
First Responder Treatment Services
, a unique inpatient offering at Princeton House Behavioral Health that provides specialized care for veterans, active military personnel, law enforcement and corrections officers, fire fighters, EMTs, and other first responders.
About Penn Medicine Princeton Health
Penn Medicine Princeton Health is one of the most comprehensive healthcare systems in New Jersey, providing acute care hospital services through
Princeton Medical Center
; behavioral healthcare through
Princeton House Behavioral Health
; in-home nursing, rehabilitation and hospice care; primary and specialty care through
Princeton Medicine Physicians
; ambulatory surgery and wellness services. For more information, visit
www.princetonhcs.org
. Penn Medicine Princeton Health is part of the University of Pennsylvania Health System (UPHS), which, together with the University of Pennsylvania's Raymond and Ruth Perelman School of Medicine, forms Penn Medicine, one of the world's leading academic medical centers, dedicated to the related missions of medical education, biomedical research and excellence in patient care.
MEDIA CONTACT:
Andy Williams, 609-252-8785
andrew.williams3@pennmedicine.upenn.edu
Recent News