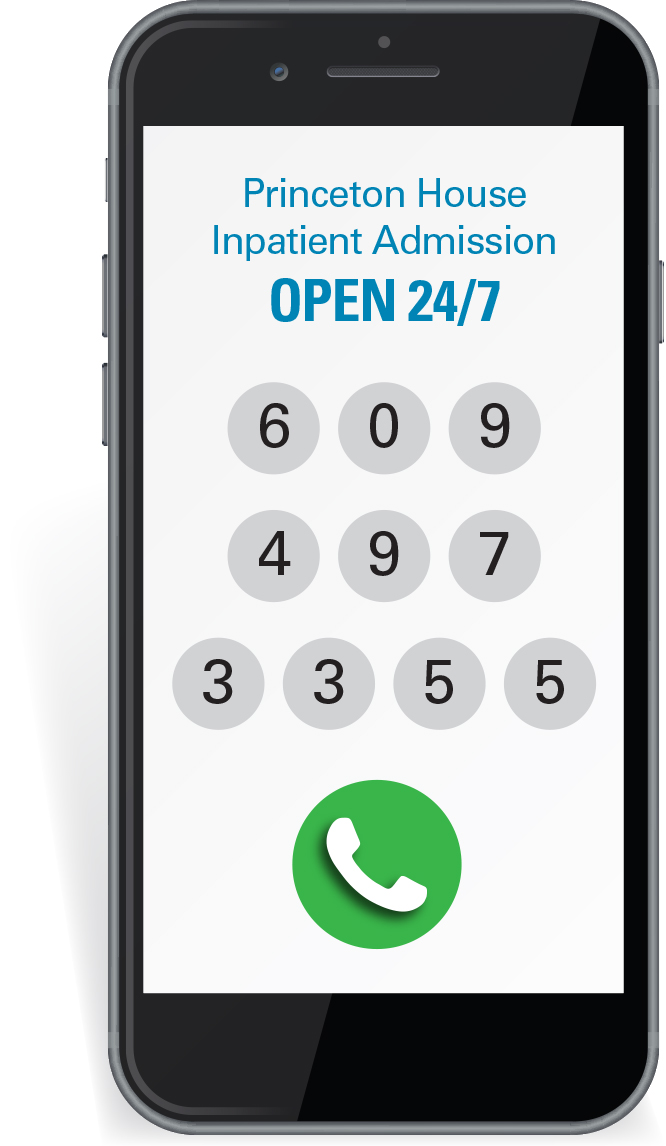 Now, a simple phone call is all it takes for crisis centers and emergency departments to refer patients for inpatient admission to Penn Medicine Princeton House Behavioral Health. Labwork is no longer required for medically cleared, clinically appropriate patients transferred from these facilities, and beds are available.
"The goal is to make an inpatient admission determination with one phone call, reducing the time it takes to get patients to the level of care they need," explains Kerri Celaya, Director of Inpatient Admissions at Princeton House and Behavioral Health Emergency Services at Princeton Medical Center.
"This process will cut down on additional paperwork, phone calls, faxes, and testing for referring crisis centers and emergency departments," she adds.
These facilities will now only need to fax a patient's chart and any existing labwork when referring patients for inpatient care.
---
The Princeton House Inpatient Admission Department
is open 24/7.
Ph: 609.497.3355
Fax: 609.688.3779
---
Article as seen in the Spring 2019 issue of Princeton House Behavioral Health Today.