In the Center for Critical Care, intensivists provide 24-hour management. Intensivists are physicians with advanced critical care board certification who specialize in treating the most seriously ill or injured patients. Studies have shown that patients whose care is managed by a specially trained intensivist in the ICU recover more quickly and achieve greater clinical outcomes overall.*
Extensive, Round-the-Clock Care
The ICU is a specialized unit in the hospital where patients with critical illness or injury receive extensive, round-the-clock care and monitoring. Through the program, the care of each patient in the ICU is carefully and closely managed by a compassionate team of intensivists. This model of care is known as a "closed" ICU, because the care of all patients is coordinated by staff intensivists. 
PMC's intensivists are led by Medical Director Jasmeet Bajaj, MD, and Assistant Medical Director Hatim Youssef, DO, both of whom are fellowship trained and multi-board certified in pulmonary disease, critical care medicine and internal medicine. They provide leading-edge ICU care in collaboration with specially trained nurses.

Intensivists are designated as the primary caregivers in the Llura & Gordon Gund Center for Critical Care at PMC, working with family physicians and internists to coordinate each patient's care. Recognizing the need for open communication during this critical time, each of the intensivists at PMC is deeply committed to keeping patients, their loved ones and every member of the clinical team, including personal physicians, involved and informed.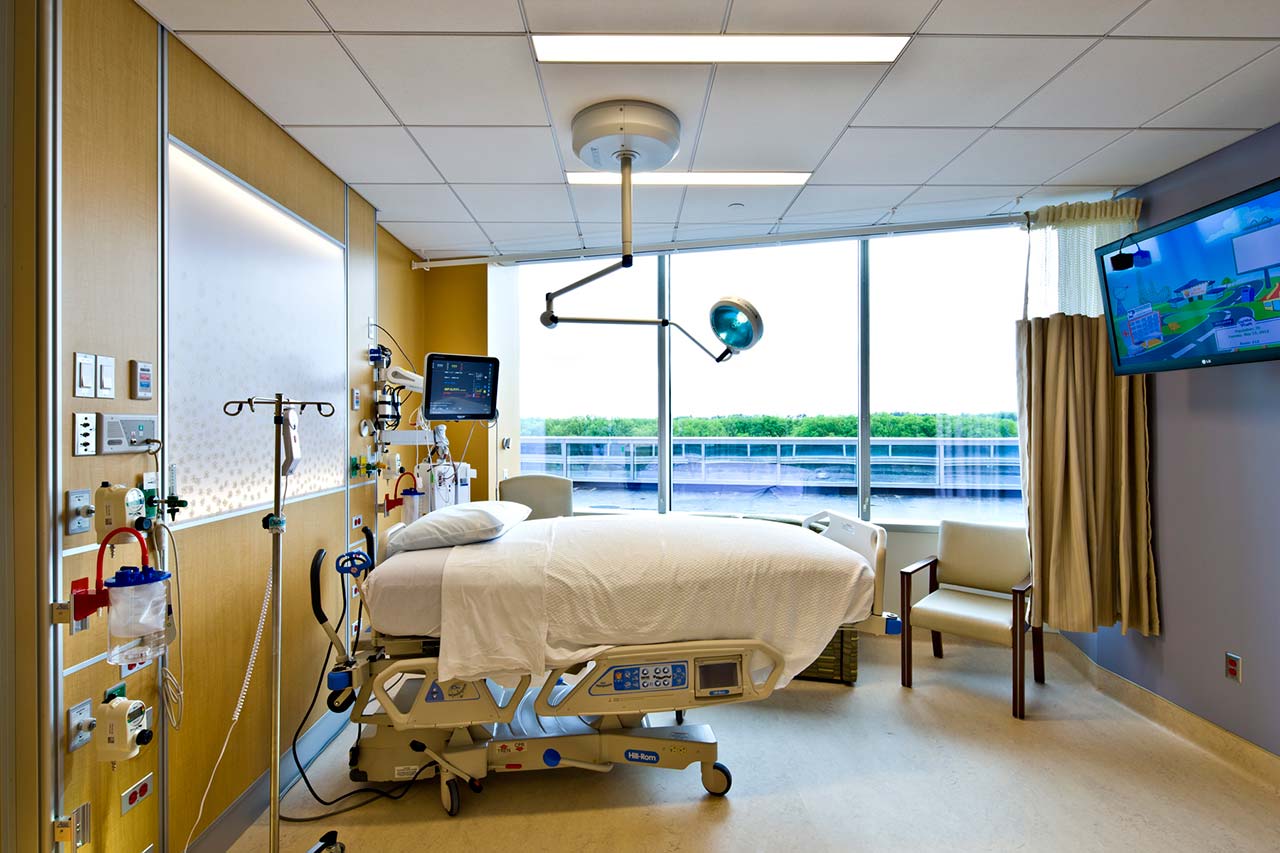 The ICU Patient Room
Rooms are mirror images and face into nurses station for easy visualization of two patients. Blinds can be closed from within the patient room or from the external nurses station.  
Overhead lighting available for treatments and procedures. Large-screen cardiac monitor at bedside for highly visual monitoring of cardiac functions and vital signs. Rooms are larger to accommodate a large team of care providers at the same time.  

*Source: Journal of the American Medical Association