University Medical Center of Princeton Earns Most Wired Designation
July 12, 2017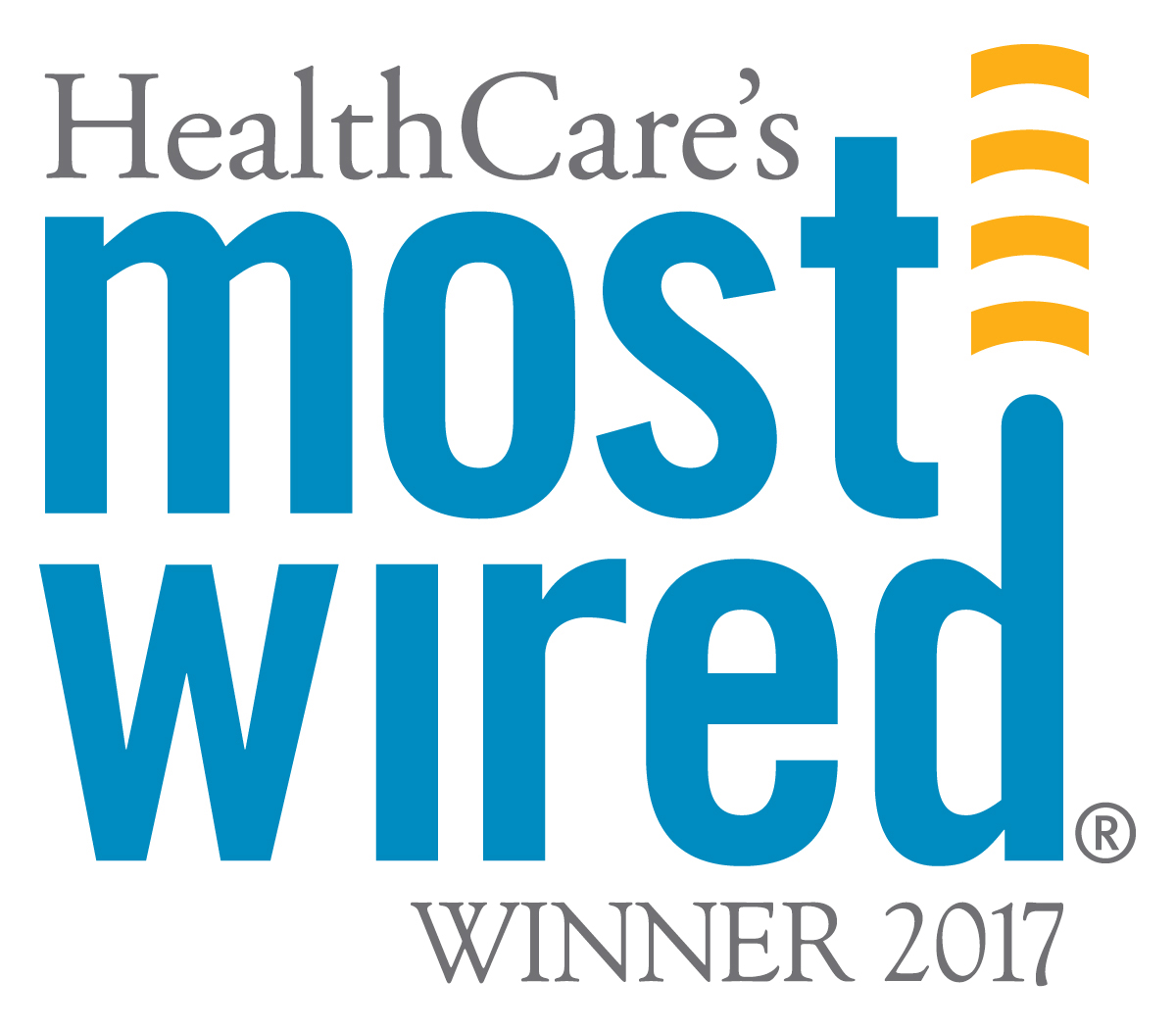 Recognized for Leveraging Technology to Promote Quality of Care and Patient Access
University Medical Center of Princeton (UMCP) is one of 461 hospitals nationwide—and about two dozen in New Jersey—to earn a place on the 2017
Health Care's Most Wired®
list, which was released today by the American Hospital Association's (AHA) Health Forum.
"Most Wired is a highly regarded and sought-after designation because it reflects how well your organization uses information technology (IT) to improve quality of care, increase access and promote patient engagement," said Anne Searle, Chief Information Officer of Princeton HealthCare System (PHCS), which includes UMCP. "We have made significant long-term investments in those areas, and this recognition demonstrates that our patients are reaping the benefits."
The Most Wired designation is based on a survey conducted annually by
Hospitals & Health Networks
, a monthly magazine published by AHA, a not-for-profit advocacy group whose members include nearly 5,000 hospitals and health systems nationwide. The voluntary survey is conducted in cooperation with the AHA and Clearwater Compliance LLC.
Participating hospitals and health systems are evaluated based on their progress in adopting, implementing and using IT in four critical areas:
• Infrastructure
• Business and administrative management
• Clinical quality and safety
• Clinical integration
Searle noted that efforts by UMCP and PHCS in recent years often focused on patient engagement—for example, by offering patients secure online tools to pay bills and access their medical records. PHCS recently launched a new website at
www.princetonhcs.org
that made those tools more mobile-friendly.
In addition, PHCS continued to build on efforts to give healthcare providers timely and secure access to a wide range of patient data that supports population health management.
"Healthcare IT is a very dynamic field, and we are always looking for opportunities to advance our capabilities," Searle said. "In fact, we very recently launched a multiyear project to upgrade to an entirely new platform to support our clinical operations. We are confident that when the project is complete, we will enjoy even greater success in leveraging IT to improve the lives of our patients."
Detailed results of the Health Care's Most Wired survey can be found in the July issue of
Hospitals & Health Networks
. For a full list of winners, visit
www.hhnmag.com
.
About Princeton HealthCare System
Princeton HealthCare System is a comprehensive, integrated healthcare system that strives to anticipate and serve the lifelong needs of central New Jersey residents, including acute care hospital services through University Medical Center of Princeton, behavioral healthcare through Princeton House Behavioral Health, rehabilitation, home care, hospice care, ambulatory surgery, a primary and specialty medical practice, and fitness and wellness services. For more information, visit
www.princetonhcs.org
.
CONTACT:
Andy Williams, 609-252-8785
anwilliams@princetonhcs.org