Penn Medicine Princeton Health Celebrating 100 Years of Caring for Residents of Central Jersey
January 10, 2019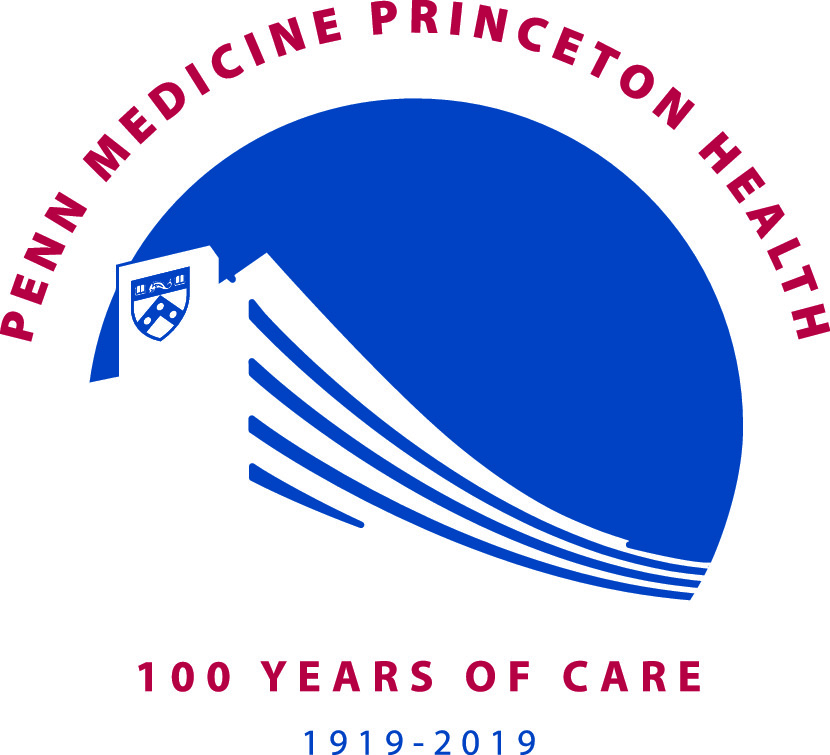 Penn Medicine Princeton Health will celebrate 100 years of caring for the residents of central New Jersey throughout 2019, culminating with a weekend of special centennial activities in November to mark the historic milestone.

To kick off its 100th anniversary year, Princeton Health launched a new website dedicated to the centennial. Celebratory events for employees, physicians, volunteers, EMS, patients, donors and the community are being planned. Additional details will be announced and shared on social media (#PrincetonHealth100) and the website at www.princetonhcs.org/100years.

"As we celebrate our centennial year, we look back at our beginning with a sense of admiration for our founders who had the foresight to recognize the need for a community hospital and for the generous and committed community members who helped them to turn an idea into a reality," said Princeton Health President and CEO Barry Rabner. "We also look ahead to our future with a sense of excitement about the advancements and innovations still to come and gratitude to all those who have worked so hard and given so much to support the health system over the past 100 years."

Princeton Medical Center, then Princeton Hospital, first opened its doors on Nov. 24, 1919, after the great flu epidemic of 1918 made the need for a full-time hospital apparent.
A small farmhouse on Witherspoon Street was donated, and it was converted into a hospital with an operating room and two "sun parlors" with 22 beds for patients.

The hospital admitted 363 patients during its first year, including 78 maternity patients.

Today, Princeton Health provides a wide range of inpatient and outpatient care, behavioral health and addiction services, rehabilitation, homecare and hospice, and fitness and wellness services to more than 1.3 million people in central New Jersey.

In 2012, Princeton Health built a new state-of-the-art hospital on Route 1 in Plainsboro to enhance access for patients, accommodate new technologies and improve safety and comfort. Like the original hospital on Witherspoon Street, the new hospital received tremendous community support. The Design for Healing capital campaign raised a record-breaking $171.3 million, with more than 11,000 individuals, corporations and foundations contributing.

In fiscal year 2018, Princeton Health admitted over 18,000 patients and had more than 49,000 emergency department visits. Outpatient visits totaled 313,110, including more than 93,300 visits to Princeton House Behavioral Health. More than 2,200 babies were born at the hospital in fiscal year 2018, and Princeton HomeCare made more than 72,200 visits.

Princeton Health employs approximately 3,300 staff and has an active medical staff of more than 1,300 physicians. Princeton Medicine, Princeton Health's group of employed primary and specialty physicians, employs more than 170 practitioners at 21 locations across Central New Jersey.

In January 2018, Princeton Health joined University of Pennsylvania Health System, creating a powerful partnership that ensures Princeton Health can continue its mission of serving the community and providing high-quality care close to home while also providing easier access to the latest medical breakthroughs, clinical trials, cutting-edge technology and specialized clinical expertise.

Princeton Health has earned numerous awards and recognitions over the past 100 years.

In U.S. News & World Report's 2018-2019 Best Hospitals rankings, Princeton Medical Center was recognized as a Best Regional Hospital in central New Jersey and ranked among the top 10 hospitals in New Jersey and the top 20 in the New York metro region. The hospital was also rated as high performing in hip replacement, knee replacement and treating heart failure. This is the fourth year in a row that PMC earned these designations.

Also in 2018, PMC ranked in the top 10 percent of New Jersey hospitals for overall inpatient satisfaction, according to surveys administered by research firm Press Ganey.

About Penn Medicine Princeton Health
Penn Medicine Princeton Health is one of the most comprehensive healthcare systems in New Jersey, providing acute care hospital services through Princeton Medical Center; behavioral healthcare through Princeton House Behavioral Health; in-home nursing, rehabilitation and hospice care through Princeton HomeCare; primary and specialty care through Princeton Medicine Physicians; ambulatory surgery and wellness services. For more information, visit www.princetonhcs.org. Penn Medicine Princeton Health is part of the University of Pennsylvania Health System (UPHS), which, together with the University of Pennsylvania's Raymond and Ruth Perelman School of Medicine, forms Penn Medicine, one of the world's leading academic medical centers, dedicated to the related missions of medical education, biomedical research and excellence in patient care.
Recent News