Princeton Medical Center Welcomes First Baby of 2020
January 2, 2020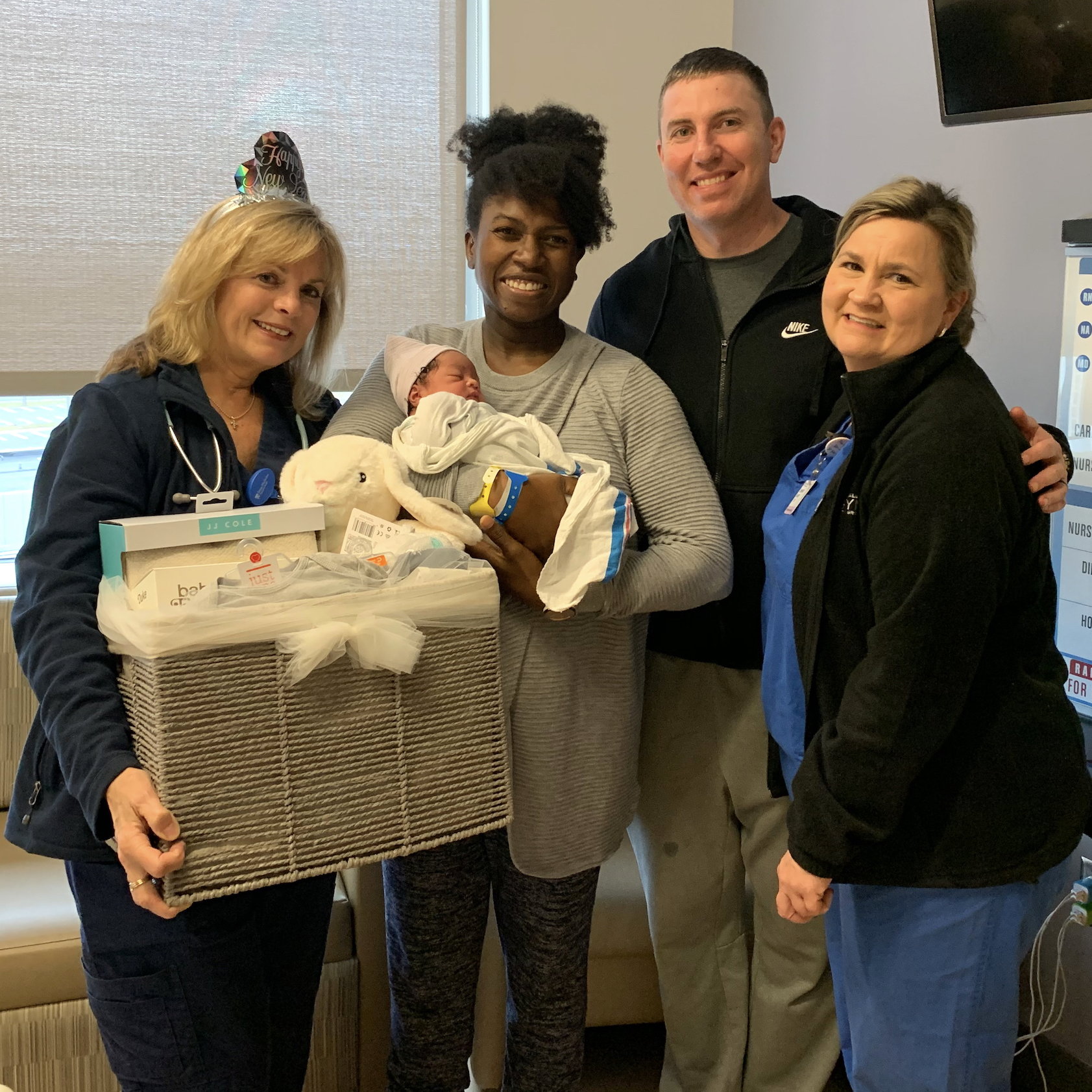 Nana Wilberforce and husband Jack Clark are the proud parents of Jemison, the first baby born at Princeton Medical Center in 2020.
Jemison — measuring 18-3/4 inches long and weighing 7 pounds, 2 ounces — was delivered at 1:25 am on January 1 by midwife Jennifer Short, CNM.
To celebrate the occasion, Penn Medicine Princeton Health presented the family with a gift basket containing an assortment of clothes, baby care products, and toys.
About Penn Medicine Princeton Health
Penn Medicine Princeton Health is one of the most comprehensive healthcare systems in New Jersey, providing acute care hospital services through Princeton Medical Center; behavioral healthcare through Princeton House Behavioral Health; in-home nursing, rehabilitation and hospice care; primary and specialty care through Princeton Medicine Physicians; ambulatory surgery and wellness services. For more information, visit
www.princetonhcs.org
. Penn Medicine Princeton Health is part of the University of Pennsylvania Health System (UPHS), which, together with the University of Pennsylvania's Raymond and Ruth Perelman School of Medicine, forms Penn Medicine, one of the world's leading academic medical centers, dedicated to the related missions of medical education, biomedical research and excellence in patient care.
MEDIA CONTACT:
Andy Williams, 609-252-8785
andrew.williams3@pennmedicine.upenn.edu
Recent News