Mostly Plants: Pollan Family Demonstrates Healthy Eating at Princeton Medical Center
June 10, 2019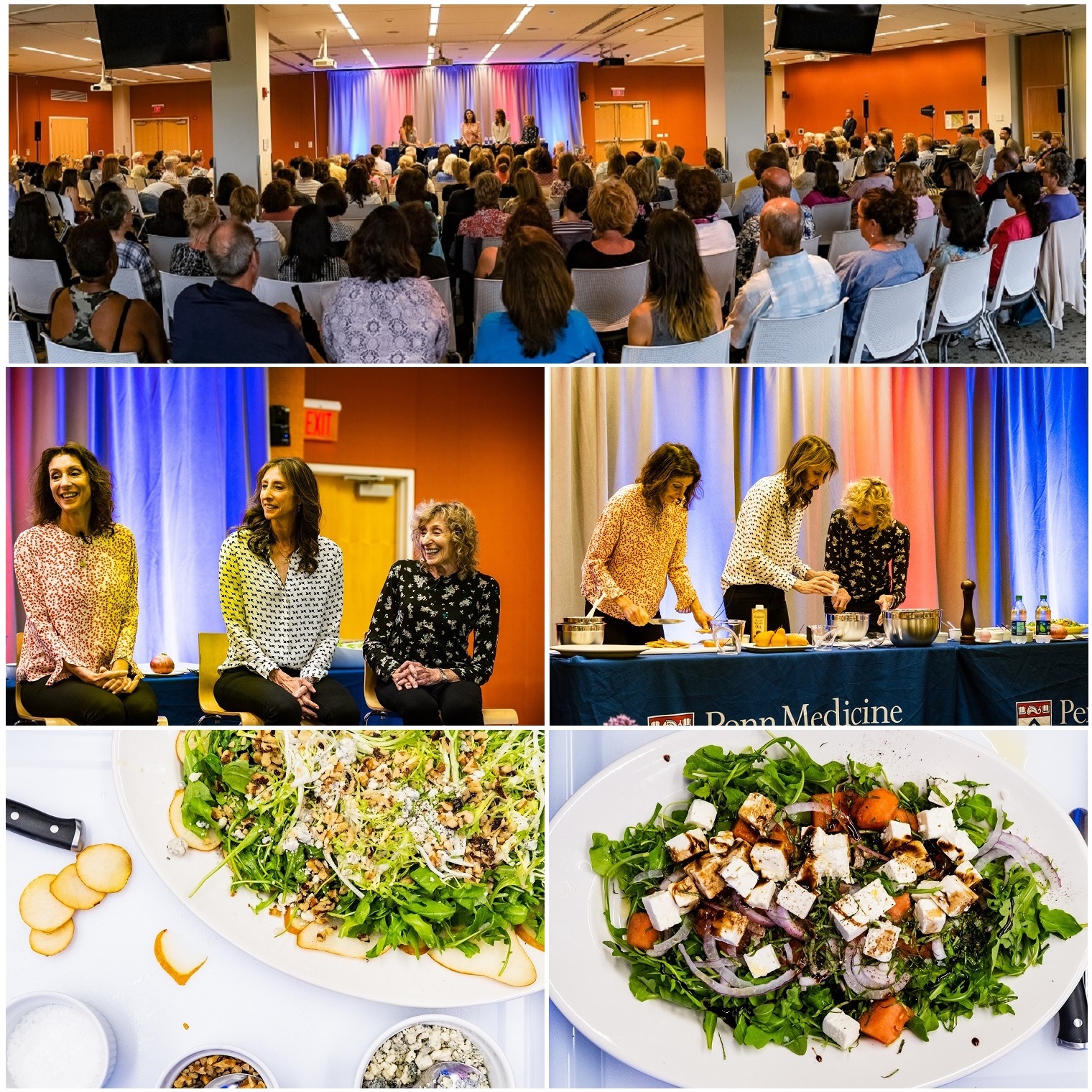 Sisters Dana and Lori Pollan and their mother, Corky, brought their family table to Princeton Medical Center (PMC) on June 5 during a special event to highlight healthy, plant-centric eating.

The Pollans' New York Times bestselling cookbook — Mostly Plants: 101 Delicious Flexitarian Recipes from the Pollan Family, co-written with their sister/daughter Tracy Pollan — offers a practical, inclusive guide to healthy eating. Some dishes featured in the book include meat, poultry, or seafood, but plants always play a starring role. Recipes in the book can be adapted to fit any lifestyle or dietary restriction, and most can be prepared in 35 minutes or less.

At the event, an audience of nearly 200 people were treated to a moderated discussion on eating healthy, a live cooking demonstration, and samples of the book's recipes prepared by the PMC nutrition staff. The discussion was moderated by Maryann Morgan, co-host of WMGQ-FM's Joel and Maryann in the Morning.
View photos from the event


About Penn Medicine Princeton Health
Penn Medicine Princeton Health is one of the most comprehensive healthcare systems in New Jersey, providing acute care hospital services through Princeton Medical Center; behavioral healthcare through Princeton House Behavioral Health; in-home nursing, rehabilitation and hospice care through Princeton HomeCare; primary and specialty care through Princeton Medicine Physicians; ambulatory surgery and wellness services. For more information, visit www.princetonhcs.org. Penn Medicine Princeton Health is part of the University of Pennsylvania Health System (UPHS), which, together with the University of Pennsylvania's Raymond and Ruth Perelman School of Medicine, forms Penn Medicine, one of the world's leading academic medical centers, dedicated to the related missions of medical education, biomedical research and excellence in patient care.

MEDIA CONTACT
Andy Williams, 609-252-8785
andrew.williams3@pennmedicine.upenn.edu
Recent News