Community Response Uplifts Princeton Health Staff and Patients
June 18, 2020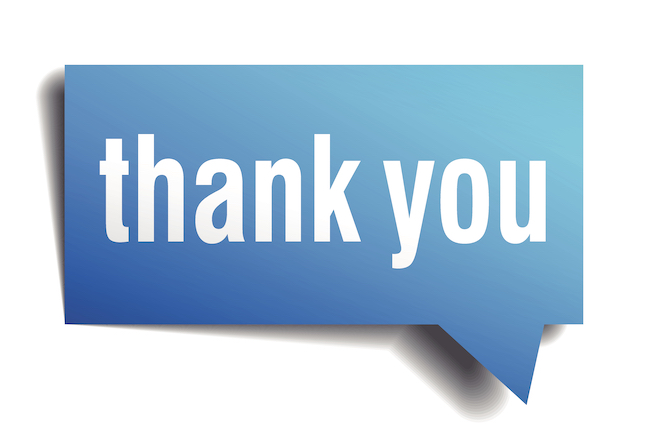 Throughout Central Jersey, elementary and middle schoolers put their imaginations and talents to work this spring, raising money and donating needed supplies and food to support the healthcare heroes at Penn Medicine Princeton Health.

The young people's efforts were part of a broader campaign, featuring donors of all ages and backgrounds, that has uplifted the spirits and circumstances of Princeton Health staff members throughout the COVID-19 outbreak.

"The community support has been tremendous," said Barry S. Rabner, President and CEO of Princeton Health, "and it is certainly no surprise to us. Our organization came into existence and thrived for more than a century now largely through the support of community members. When this pandemic hit home, the people in our community stepped up, as always."

An organization known as FLAG (Front Line Appreciation Group) Cranbury has engaged local restaurants to provide meals to employees and physicians at Princeton Medical Center every day since April 8. The group raised more than $27,000.

When the Princeton Medical Center (PMC) Foundation created the Healthcare Heroes Fund, also to provide meals to Princeton Health staff, it took only a few weeks to raise more than $166,000. The fund provided dinner for two to approximately 2,900 staff members.

The food deliveries and donations are greatly appreciated not only for supporting healthcare workers but also because they help local restaurants that have been especially hard hit financially during the COVID-19 pandemic.

Other shows of support included an anonymous physician's gift of some 500 bouquets of tulips that were handed to staff members at the end of a workday this spring and a "Wall of Thanks" assembled by a group of South Brunswick residents on the Scudders Mill Road overpass adjacent to PMC. South Brunswick residents donated 300 hair coverings for staff as well.

The PMC Foundation also received numerous donations from area students. For example:

—Tony Wang, a seventh-grader at Princeton Academy of the Sacred Heart, used the money he had earned tutoring to donate 10,000 masks at a time when personal protective equipment (PPE) was a dire need for healthcare organizations throughout the state and the nation.

—The youth group D.O.N.A.T.E. raised nearly $4,600 to benefit patients affected by COVID-19. Thank you to the team members Jamie Creasi, Sabrina Liding, Karen Qiu, Alice Yu, and Sophia Feng, and their co-organizer, the Martians Robotics FLL and FTC Team, Angela Yang, Christine Wu, Leanne and Christopher Yang, and Andrew and Kaitlyn Yang.

—10-year-old Madelyn McCarthy benefited patients by donating $250 that she raised by producing beautiful artworks commissioned by family and friends.

—Unnat Chhatwal, an eighth-grader at Monroe Township Middle School, donated healthy snacks to staff members at the hospital.

—13-year-olds Ava Burns and Bryce Hanley and 12-year-old Austyn Hanley, all from PennIngton, set up a car wash to raise money to provide meals to the surgical team at PMC. The donation was made in the name of Jamie Ellmer, RN, a surgical nurse at PMC.

—Max Gertsman, 12, organized a project called Max's Snacks for Heroes and recently dropped off more than 200 bags of snacks for Princeton Health staff members.

"The support we received from such a wide range of community groups and individuals is inspiring," said Hyona Revere, Senior Vice President of Development. "It is particularly heartening to see our next generation of philanthropists playing a role in caring for and shaping the future of our community."

Educational, religious, and civic organizations that made donations, mostly PPE, include:

—Princeton Academy of Sacred Heart
—The Wilberforce School
—Huaxia Chinese School at Montgomery
—Steinert High School
—Riverside Elementary School
—Mercer Community College
—Princeton Christian Church
—Rutgers Community Christian Church
—Alliance of Leaders in the United States (ALYUS)
—Chinese American Pathologists Associates
—Cranbury Chinese Community
—Sino-American Pharmaceutical Professionals Association
—Princeton Public School educators
—Princeton Lions Club
—Hightstown-East Windsor Lions Club

Visit www.facebook.com/PrincetonHealthCareSystemFoundation to read more donors' stories.


About Penn Medicine Princeton Health
Penn Medicine Princeton Health is one of the most comprehensive healthcare systems in New Jersey, providing acute care hospital services through Princeton Medical Center; behavioral healthcare through Princeton House Behavioral Health; in-home nursing, rehabilitation and hospice care; primary and specialty care through Princeton Medicine Physicians; ambulatory surgery and wellness services. For more information, visit www.princetonhcs.org. Penn Medicine Princeton Health is part of the University of Pennsylvania Health System (UPHS), which, together with the University of Pennsylvania's Raymond and Ruth Perelman School of Medicine, forms Penn Medicine, one of the world's leading academic medical centers, dedicated to the related missions of medical education, biomedical research and excellence in patient care.

MEDIA CONTACT:
Andy Williams, 609-695-6173
andrew.williams3@pennmedicine.upenn.edu
Recent News