An Afternoon With Sally Field
October 3, 2019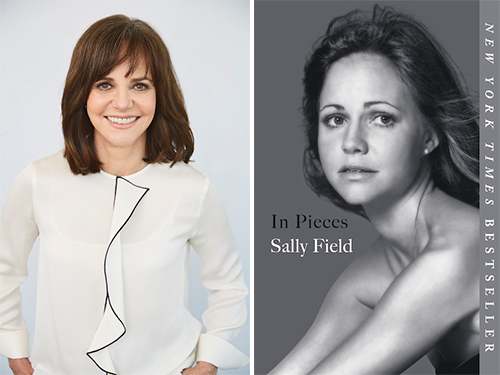 Princeton Health Welcomes the Award-Winning Actress for a Moderated Discussion of Her Memoir

Sally Field, one of the most beloved actresses of our time, will discuss her memoir, In Pieces, at an event sponsored by Penn Medicine Princeton Health on Sunday, October 27, at 1 p.m.
The moderated discussion will be held at Rider University, 2083 Lawrenceville Road, Lawrenceville, N.J.
Field captivated audiences and earned two Academy Awards and three Emmys on the strength of performances ranging from sweet-faced, girl-next-door roles to characters as complex as Sybil, Norma Rae, and Mary Todd Lincoln. Yet one character remained hidden: the shy and anxious girl within.
In her literary memoir,
In Pieces
, Field tells her story for the first time — of a lonely and challenging childhood, the craft that helped her find her voice, and a powerful emotional legacy that shaped her journey as a daughter and a mother. The book provides a behind-the-scenes look at her career in Hollywood and delves into the truth of her lifelong relationships, including a complicated love for her mother.
Registration is $40. Call
1-888-897-8979
or visit
PrincetonHCS.org/Calendar
. Beginning October 10, registration will be $50. The price includes a copy of
In Pieces
, light desserts, coffee, and tea.
About Penn Medicine Princeton Health
Penn Medicine Princeton Health is one of the most comprehensive healthcare systems in New Jersey, providing acute care hospital services through Princeton Medical Center; behavioral healthcare through Princeton House Behavioral Health; in-home nursing, rehabilitation and hospice care; primary and specialty care through Princeton Medicine Physicians; ambulatory surgery and wellness services. For more information, visit
www.princetonhcs.org
. Penn Medicine Princeton Health is part of the University of Pennsylvania Health System (UPHS), which, together with the University of Pennsylvania's Raymond and Ruth Perelman School of Medicine, forms Penn Medicine, one of the world's leading academic medical centers, dedicated to the related missions of medical education, biomedical research and excellence in patient care.
MEDIA CONTACT:
Andy Williams, 609-252-8785
andrew.williams3@pennmedicine.upenn.edu
Recent News