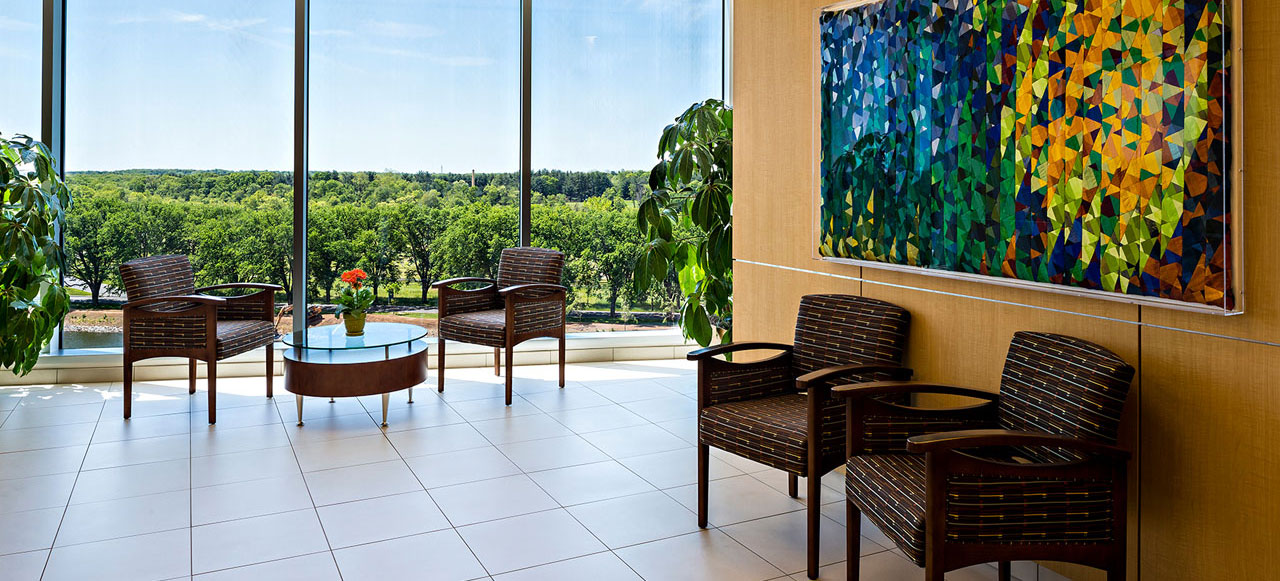 To learn more about the Princeton Center for Eating Disorders or to schedule an appointment, please call our Admissions team at 609.853.7575 or toll-free at 877.932.8935 or email us at cedc@princetonhcs.org. We welcome self-referrals or referrals from treatment providers, and all inquiries are confidential. We accept most insurance plans.
Our Center is located in a welcoming, private unit on the fifth floor of the David & Patricia Atkinson Pavilion of Princeton Medical Center. For directions, maps and parking information, click here.
For more information on hotel accommodations near the Princeton Medical Center, call us at 609.853.7575 (toll-free at 877.932.8935).
Princeton Center for Eating Disorders
Princeton Medical Center
1 Plainsboro Road
Plainsboro, NJ 08536
Save