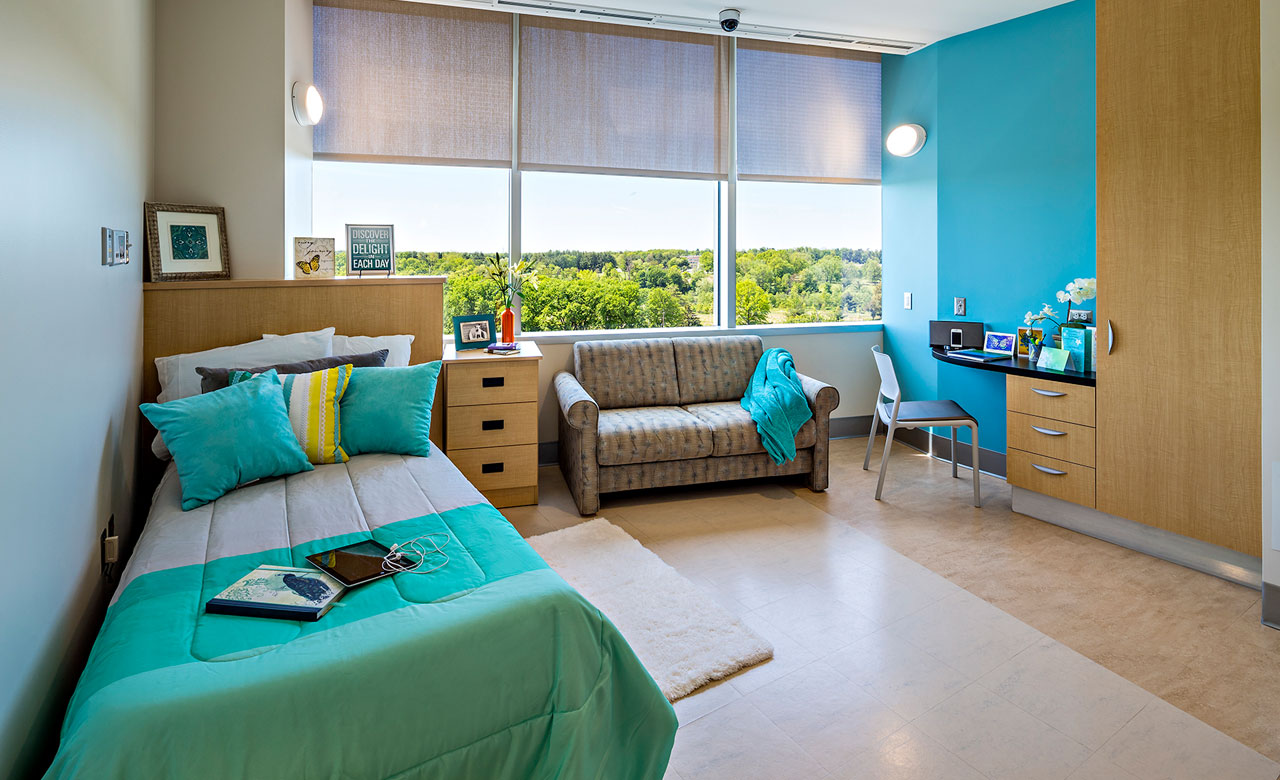 The Princeton Center for Eating Disorders brings a long history of treating eating disorders to a contemporary setting. Founded in 1996 and now part of a newly designed medical center, the Center combines a skilled healthcare team and advanced technology with the modern touches of a healing environment. Its location in a secure, private unit on the fifth floor of the David & Patricia Atkinson Pavilion offers a contemplative, scenic setting where patients can feel safe and comfortable as they recover.
Most of our bright and spacious patient rooms are private, with some semi-private options available. For an added level of comfort, we encourage patients to bring favorite pillows, bedding and other personal items from home to decorate their rooms.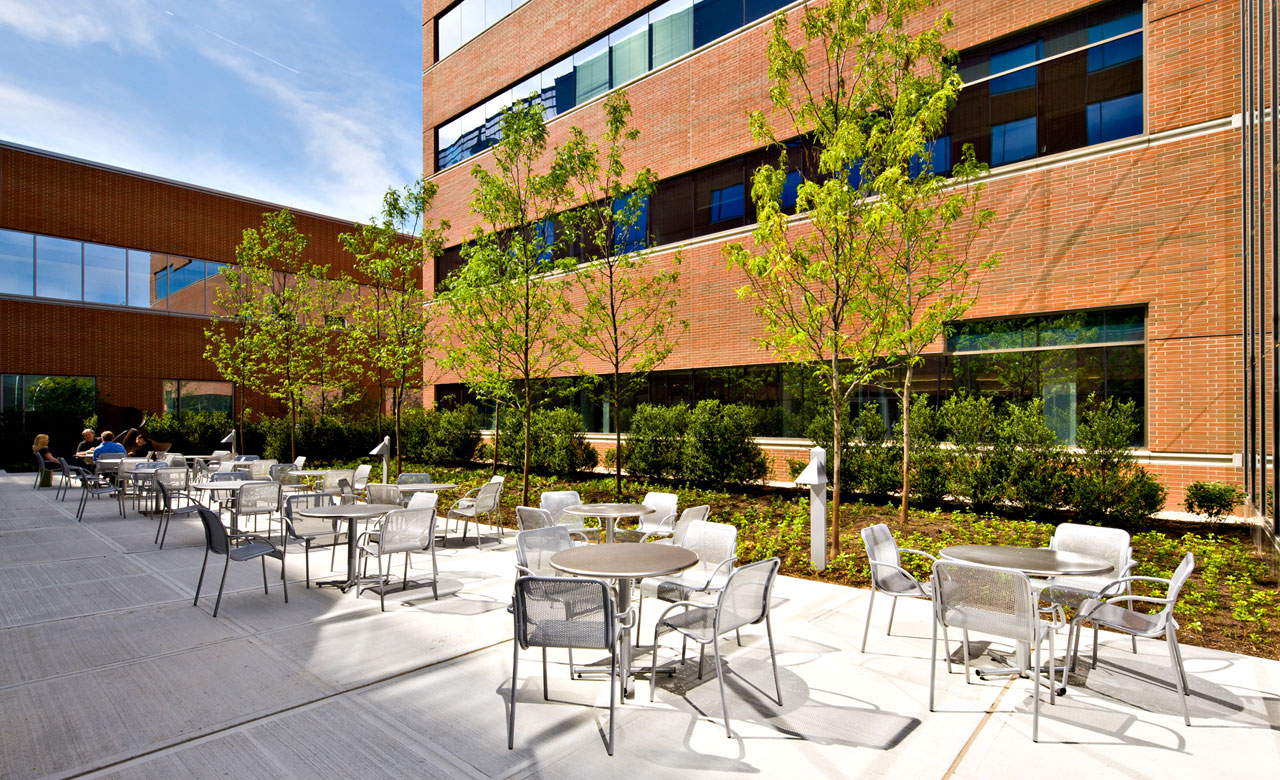 Our program is located just minutes from historic Princeton, New Jersey, giving patients the opportunity to heal in a quiet, charming community.