Individuals seeking treatment at the Gynecologic Oncology Program work with a multidisciplinary team that helps them handle the physical and emotional challenges of cancer. The team includes a physician who is board certified in gynecologic oncology and gynecology, as well as other physicians, specially trained nurses, and other knowledgeable and caring providers. The program helps patients conquer cancer from every angle — from diagnosis to treatment to recovery.
Patients with gynecologic cancers and conditions such as ovarian cysts, ovarian tumors and abnormal pap smears can benefit from the medical treatment and holistic services offered at one convenient location — Princeton Medical Center.
Treatment & Services
Diagnostic services offered at the Gynecologic Oncology Program include ultrasound and bloodwork tests along with cervical, vaginal and vulva examination procedures such as colposcopy.
Additional medical services:
minimally invasive surgery, including robot-assisted surgery
complex pelvic surgery
cervical dysplasia chemotherapy
risk-reducing surgery for hereditary cancer
fertility preservation
The program also offers the following holistic services:
assistance in accessing acupuncture or referral to acupuncture
massage
nutrition counseling
yoga
Individual counseling, support groups and assistance navigating financial matters are available as well.


Expert Care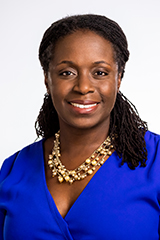 Charlotte Marcus, MD, FACOG, is board certified in gynecologic oncology and obstetrics and gynecology. Dr. Marcus is a graduate of New York University School of Medicine and completed her residency at George Washington University Medical Center and fellowships at National Capitol Consortium and Walter Reed National Military Medical Center. She specializes in gynecologic oncology, with extensive experience in minimally invasive surgery for all kinds of gynecologic cancer.


Location
Gynecologic Oncology Program services are provided at:
Penn Medicine Princeton Medical Center
Medical Arts Pavilion
5 Plainsboro Road, Suite 450
Plainsboro, NJ 08536
To schedule an appointment, please call 609.853.6550.