Below are some Princeton Health stories shared by our patients, staff and members of the community.
---
Patricia S.
Patient
I grew up near Princeton and the Princeton Hospital on Witherspoon Street. It was part of my childhood and adolescence: from several ER visits to being a candy striper at the front desk, in admissions, and on the flower cart. Mrs. Livingston was the Volunteer Coordinator at that time. My mother, Lilli Presser, was a Gift Shop volunteer for over 25 years. It gave her great joy in her life. My father was admitted many times during his 14-year struggle with his illness. In his last year of life, he attended the Open House at the new hospital. It is also where he received his treatment. Dr. Peter Yi and someone named Jason were very special to my father. Most recently, my husband and I took many trips from central Pennsylvania to visit my mother in the "new" hospital, where she was treated with respect and excellent care. I'll never forget how kind and thoughtful the ER staff was when she passed away.
"You might have a new name, but the hometown care of Princeton Medical Center will always have a special place in my heart! Thanks for the memories and Happy 100!"
---
John B.
Patient
On February 7, 1947, in the early morning hours of that winter day, I was born at Princeton Hospital on Witherspoon Street. I was three weeks late. I would return to the hospital one month later to have an operation to correct a double hernia with which I was born. That piece of medical information amuses doctors to this day when I fill out medical forms and include this under "operations." My pediatric doctor was Dr. Munro, one of the first, if not the only female doctor in Princeton at the time. Her office was in her home on Queenston Place in Princeton, which helped me learn a bit of Princeton history. That street is all that is left of the name of the small village, Queenston, located at the confluence of Harrison Street and Nassau Street in colonial times, completing the foursome of royal-named towns beginning with Princessville (Lawrenceville), Princeton, Queenston, and Kingston.
I learned later that Dr. Munro was a pioneer in children's treatment, wrote many articles, and among female doctors one of the most famous in the United States. She correctly diagnosed that I had Nephritis at age 4 or 5, requiring a month in bed with a daily HOME doctor visit to take blood each time, leading to a fear of needles, which stayed with me for decades. In the 1950s she became one of the founding members of the Princeton Medical Group, established in a new building across the parking lot just north of the hospital. At some point in the late 50s, I was transferred to Dr. Ben Wright, with whom I would stay for decades.
The formation of a "volunteer" group of (mostly) women in the 1940s to serve patients non-medical needs grew steadily, becoming what in other hospitals were called the "Pink Ladies" who delivered books, flowers, gifts, etc., to the patients to make their stay as comfortable as possible. In the new larger iteration of the Witherspoon location, the volunteers were given a "greeting" desk where they answered questions in the faded pink dresses, and from which they performed their important delivery services. My mother, Rachel Baker, joined this group in the 1950s, and was, I believe, on the committee that planned and ran the first "Hospital Fete" held at the Columbus Boychoir School on Rosedale Road. This event was to be a fundraising event for the hospital and moved the next year to the field which was across Walnut Street from Princeton High School, and featured the first "Entertainment Tent" where local bands could perform, and "celebrities" such as WFIL Channel Six Philadelphia's Children's Cartoon Show host Sandy Becker appeared IN PERSON! I was a huge fan, and cornered him in the backstage "green room" tent, much to the amusement of a Princeton Packet photographer who published the picture of my trapping Mr. Becker in my raincoat (it rained all day) with my Kodak Brownie camera, no flash, as he vainly attempted to escape saying "How do I get out of here!" The caption referred to the intrepid child photographer pursuing his idol.
My father, Richard W. Baker, Jr., was a member of the Board of Trustees in the late 50s/early 60s, but only for a short while, if memory serves me correctly. The town was extremely proud of our hospital, even if the constant screams of ambulances coming down Washington Road then Nassau Street and turning north on Witherspoon Street was always a momentary traffic nightmare.
I rarely used the hospital for medical purposes, but because of my mother's volunteer service every Wednesday when my school had a half-day, I would go to the "Hospital Aid Shop" which had a serving counter, and have lunch of soup and a sandwich at a very low cost with ice cream for dessert until my mother got off her shift. She was the book specialist of the volunteers, an extraordinary reader, and often brought in her own books, read and ready for wider dissemination, to give to patients.
My hospital medical history after the double hernia was simple: stitched up a gash under my right eye from a hockey puck during a prep-school tourney in December of 1964, a zygomatic arch repair (through a tiny incision made by my right ear) broken during a Princeton business league slow-pitch softball game while being elbowed and knocked out by the first baseman of the opposite team, and a broken right toe wrapping to the next toe in line earned while kicking a field goal in my loafers at the Press Day event for the annual New Jersey Jaycees Benefit NFL Pre-Season Game between the Eagles and Giants at Princeton's Palmer Stadium. My final use of the old hospital was in its last year when on Easter Sunday I arrived very early at my church as a member of the staff and experienced the full force of a kidney stone, sent by ambulance to the emergency room (the most expensive one-mile ride I've ever had in my life!), and learned much about kidney stones in the few hours I spent that morning on the emergency room bed. It was a pain I'd never experienced before, and caused me to want to walk around the bed until the nurse stated "Mr. Baker, you can continue to walk around or lie down on the bed so I can give you an injection to alleviate your pain! Your choice!" I lay down, and seconds later was blissfully sedated.
Other family members prided themselves in using our hospital for all medical needs, which included my wife's operation in 1994. The care was extraordinary. Over a week after the operation, where both doctor and nursing staff were both known to us and superlative, and she is a survivor, no doubt in part to the high level of constant and loving care for a neighbor, a citizen of the town, and a personal interest in her case.
As a witness to the many changes over the years, the tearing down of the original "house" which was the first hospital to make a larger parking lot, the creation of a new larger "main entrance" in the new wing replacing the small and rather inconspicuous main entrance along the side of the first building, and finally the new wing and parking garage, I experienced some sadness as the Witherspoon Street location was closed, then torn down. The irony of a TV doctor show called "House" which centered around the "Princeton Plainsboro Hospital" (and whose overhead shots on the opening billboard were actually of the Princeton University Student Center (I was in it when the helicopter passed over and over again with a camera outside its side door, making us patrons all wonder what was going on), which building is right next to the PU Infirmary, where Dr. Ben Wright was then its head!
Now we had an official Princeton Plainsboro Hospital. The size and "gleam" seemed to me to lose what I loved about the closeness and admitted lack of space in the old hospital. But there was no doubt that the location off Route 1 was a boon to ease of access, and the size allowed for many more services than ever could have been part of the old hospital. I have used it many times at this point in my life, being diagnosed as "pre-cancerous" some three years ago, brought back to normal status by excellent oncological and upper/lower GI care, and yet another kidney stone incident while actually working at the Princeton University Chapel one evening, luckily with an assistant who took over. I have used the hospital many more times since for further tests and assessments, and am sold on its worth and abilities, but in my heart, I will always be devoted to and grateful for the memory of the old hospital, and what it meant to we residents as a bastion of safety and healing.
---
Linda B.
Patient
I am proud to have a long history of good health due to the fine staff and supportive care received at Princeton Hospital throughout my life. My parents lived close by -- only five miles away -- from the original hospital in town. They were there to deliver my three older brothers. I was the last to arrive and my parents were thrilled to finally have a daughter.

When I was a young girl I cut my finger on a broken soda bottle. My father quickly drove me to Princeton Hospital and I was given stitches in two locations in my finger. I later had surgery at Princeton Hospital to repair the tendons so I could properly bend my finger again. My parents and I are forever grateful.

In 1973 my family learned that I was diagnosed with a life threatening illness. All the medical professionals at Princeton Hospital treated me very well and gave me a second chance. I'm a survivor! My illness required me to adjust my college education and wedding dates, which were eventually rescheduled.
Many happier times arrived at Princeton Hospital with the birth of my healthy son in the original hospital and later my daughter in the new maternity addition. My son was in the spotlight from day one, as he was chosen as the "bathing demonstration baby" to teach the new mothers proper care to bathe their infant.
My niece and many other relatives were born at the hospital or received life-sustaining care. I've attended support and education events at the hospital for quite some time. Princeton Hospital was part of my community as I grew and is embedded into my life story.
"My experience with Princeton Hospital has been richly rewarding and I'm happy to be here today to celebrate this milestone."  
---
Compilation Stories
---
Zachary C.
Staff
---
Bristol-Myers Squibb Community Health Center Staff
Staff
---
Reverend Rhodes
Staff
---
Lesha C.
Staff
---
George S.
Staff
---
Alex E.
Staff
---
Steve V.
Staff
---
Phyllis D.
Staff
---
Kathleen H.
Staff
---
Lori S.
Staff
---
Kenneth B.
Staff
---
Marilyn R.
Staff
---
Kelly L.
Staff
---
Earle J.
Volunteer
---
Dr. Edwards
Staff
---
John T. and John T.
Staff
---
Kevin P.
Staff
---
Compilation Stories
Staff
---
Thomas and Gloria H.
Patients
Princeton Hospital has cared for four generations of the Huey family, from my parents to my grandchildren. The hospital delivered our 4 children, Sueling, Maeling, Michael, and Eveling. In fact, our newborn son was the 200,000th patient discharged, as commemorated in the attached 1965 article. The hospital also delivered Michael's children, Evangeline and Thomas, 2 of our 8 grandchildren. Since the 1950s, the doctors, nurses, and staff have provided the Huey family with professional and compassionate care.
"Thank you and congratulations on 100 years!"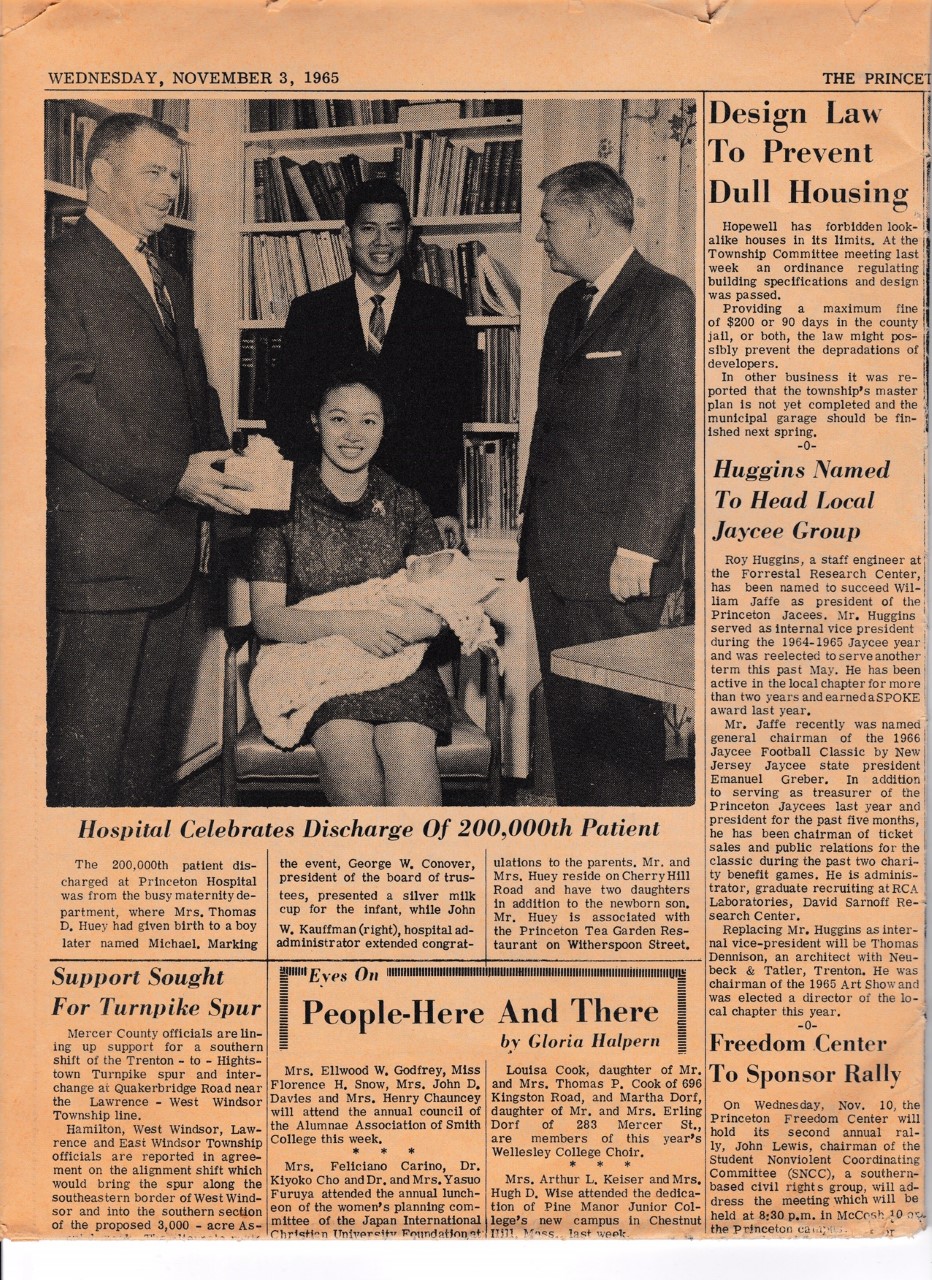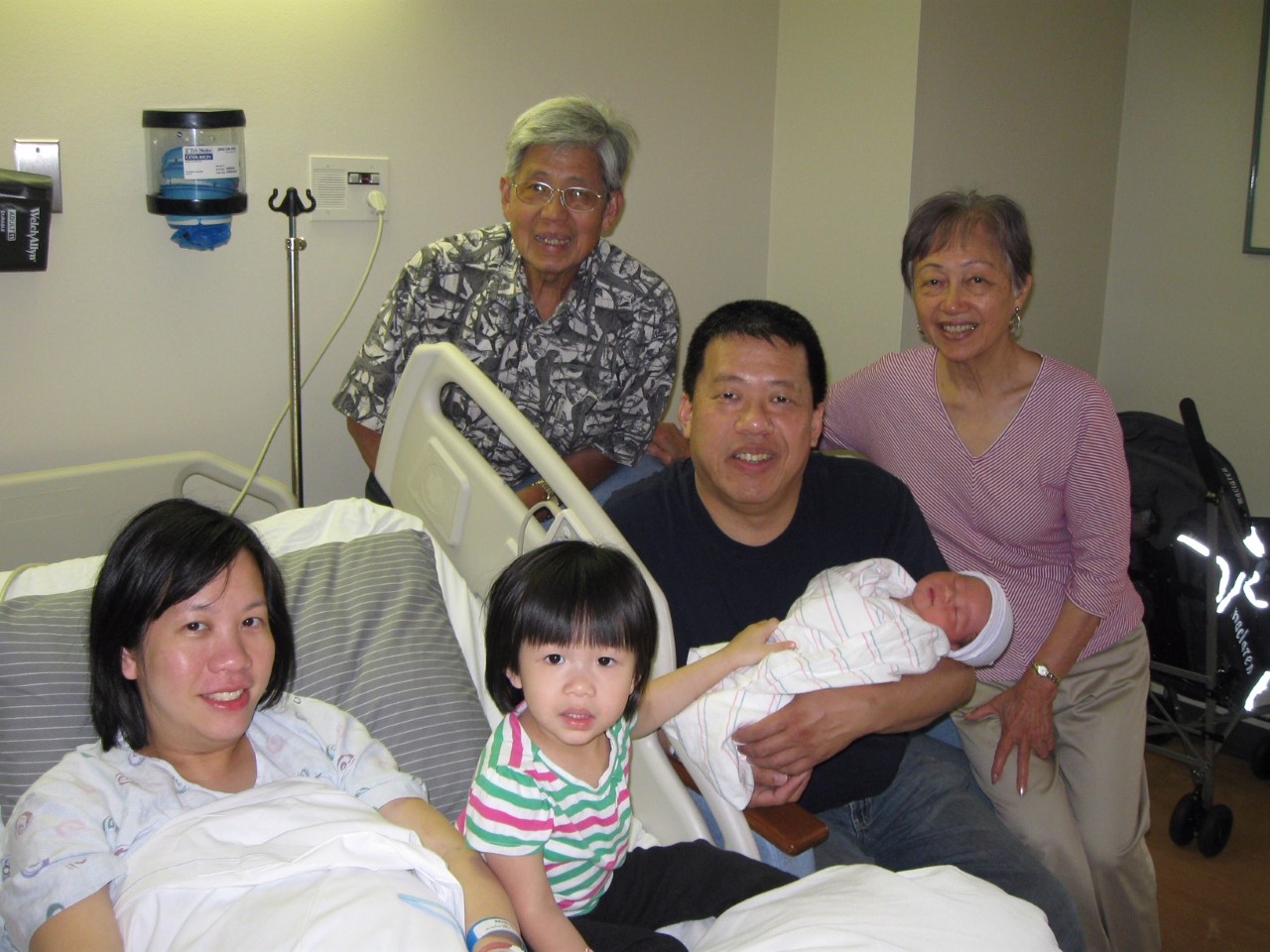 ---
Divya M.
Patient & Volunteer, 2018
After having slipped and badly injured my ankle during a rigorous soccer match in college, I was fortunate enough to receive great compassionate, attentive care at Princeton Medical Center where I was able to recover and gain newfound hope for a brighter tomorrow. I was lucky to have come into contact with my inspirational doctors and orthopedic surgeons through the Penn Medicine Princeton Health network. They helped me become more independent over my healing and healthcare outcomes. I successfully healed and transitioned out of a cast and walking boot and was able to play soccer again as of this past year 2018. I was smiling from ear to ear from the joyous news from my orthopedic doctor. I was finally cleared to play soccer and run again after suffering from chronic pain and tendinitis after the accident.

I decided to volunteer and I sincerely enjoyed my experience as a surgical care ambassador and volunteer at Penn Medicine Princeton Health. I loved learning about the various areas of study and health professional fields during the super user check-in event and EMR transition at the medical center. I was able to gain valuable insight about the health care field from interacting with doctors and allied health professionals at the event. It reaffirmed my passion to pursue a future health career. Likewise, I was able to help health professionals sign in and sign out and informed them about new processes/protocols at the hospital and registration details during the busy EMR transition last summer 2018.
---
Colleen E. and Gus
Volunteers
---
Barry Rabner
CEO, Princeton Health
---
Ronald and Adelaide N.
Community
---
Marlene A.
Staff
---
Sveta A.
Staff
---
Marion S.
Volunteer
---
Kumar N.
Volunteer
---
Betty M. and Smita S.
Staff
---
Loretta V.
Staff
---
Jacqueline A.
Staff and Donor
I was hired in September of 2002 to be a nurse in the forming of Fast Track in the Emergency Room. This area was formed to speed the care of non-critical patients, getting them in, treated and discharged within 90 minutes. 
"I enjoyed my experiences in the old Princeton Hospital and now in the new hospital and its merger with Penn Medicine."
---
Nick H.
Patient, 2012
Princeton Health was instrumental in making my family what it is today, helping with my daughter's birth on February 1st way back in 2012. She arrived via C-section, and she and my wife were well cared for from the moment she came into this world.
---
David B.
Patient, 2019
I want to thank you for the wonderful care my wife received at Princeton Medical Center last week. She was admitted on July 3, 2019 for a procedure with Dr. Van Raalte. She was taken to her room after she left the recovery room and was discharged the next day on July 4. The nurses were caring and sympathetic. They went beyond the call of duty (especially on a July 4th holiday). All the other staff members that we interacted with were also very pleasant to deal with and they went the extra mile whenever we requested anything. The facilities (bed, restroom, and cafeteria) are kept extremely clean and well maintained. I was even encouraged to ask for meals for myself in addition to my wife receiving meals, which is a very nice touch!
"Whoever is in charge of the staff should feel very proud to have these types of people work for this wonderful institution. As her husband, I just wanted to make sure that I pass along my gratitude to all who deserve it."
---
Beth I.
Patient, 2018
I was diagnosed with pneumonia days before my wedding. They admitted me to the hospital on a Wednesday and my wedding was on Sunday. The team that cared for me helped me to get well enough to walk down the aisle and have a wonderful day. My story was even written up in the Princeton Health Magazine
---
Prudhvi
Patient, 2019
Our baby was born at the Princeton Medical Center on March 30th. We were expecting a normal delivery, but the situation turned out to be an emergency and my wife had to go for an immediate C-Section. Doctor Gross delivered our baby and took very good care of my wife. 
"We all are happy now!"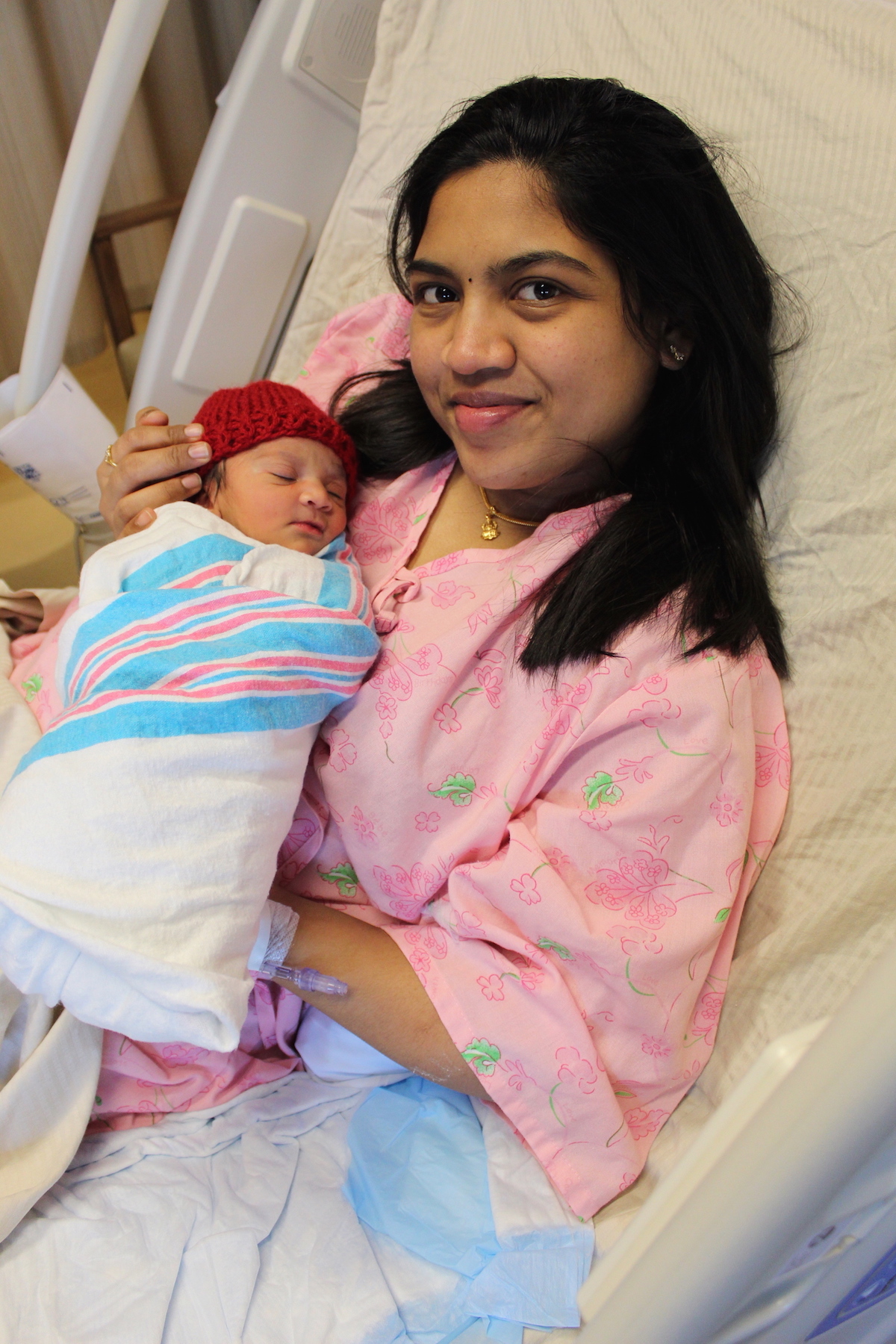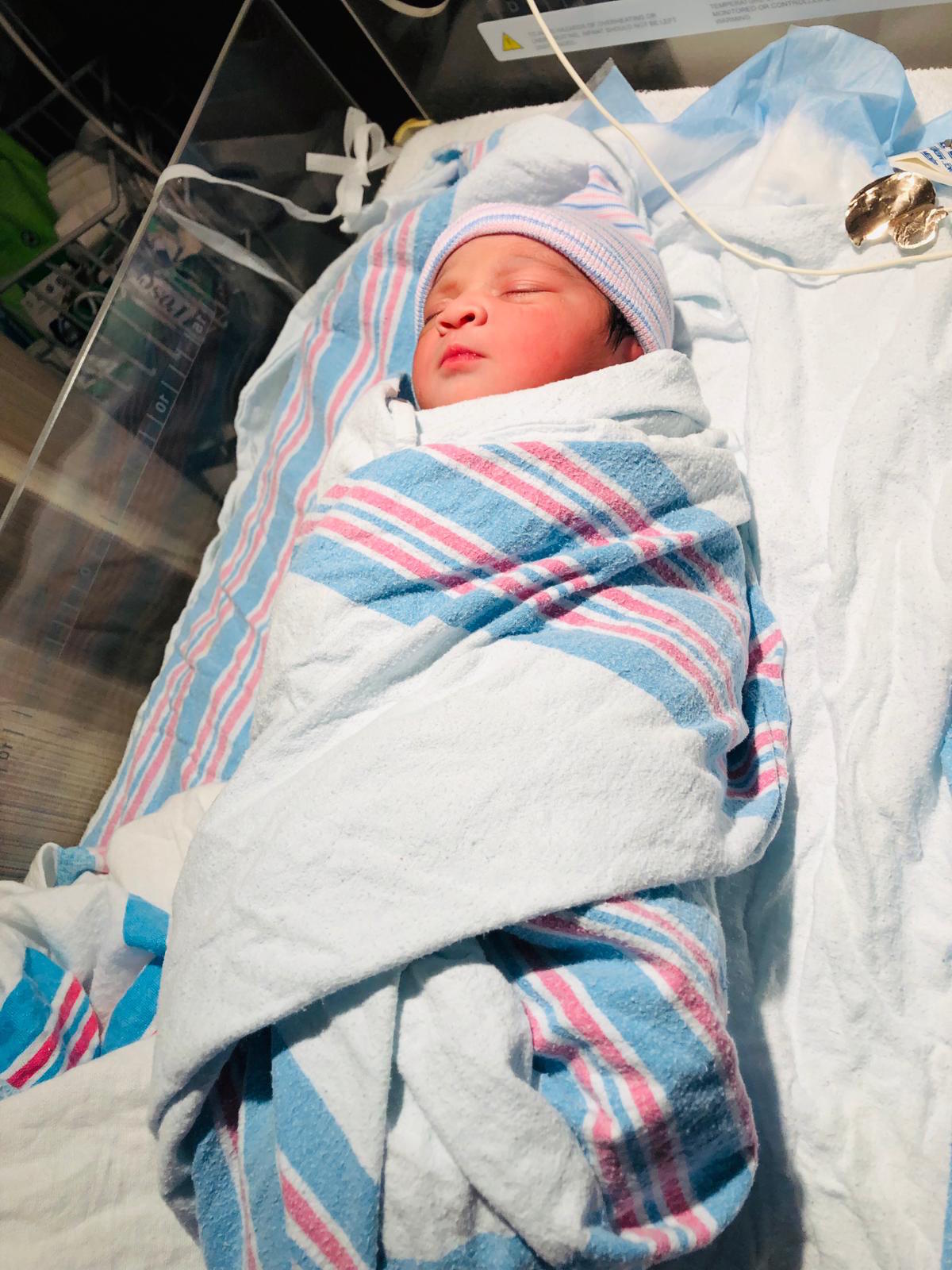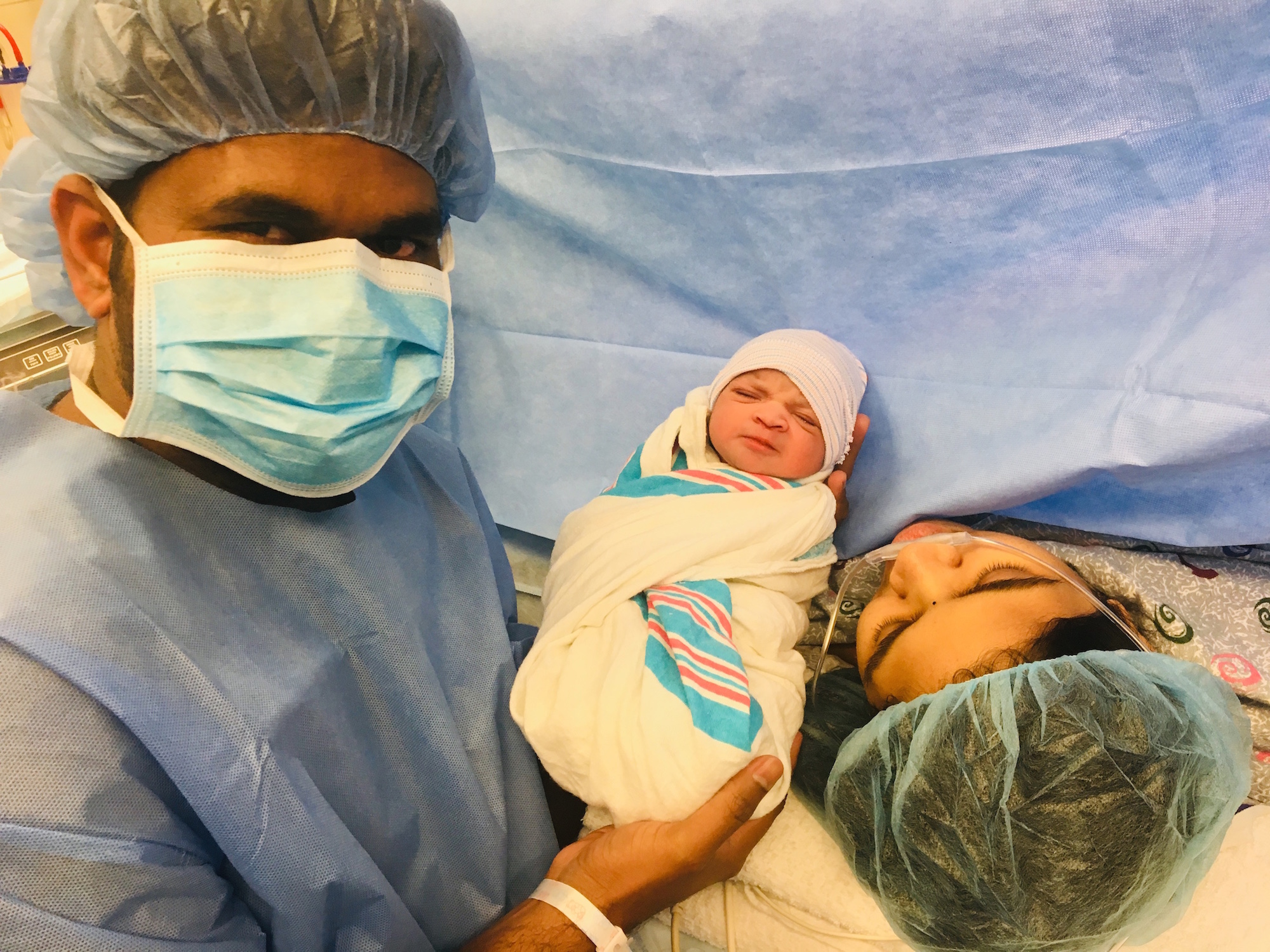 ---
Sravani
Patient, 2019
My baby Riya entered this world on March 30, 2019. I am very glad and happy that she was born at Princeton Medical Center. We were in emergency and doctors took great care and delivered my baby Riya. The doctors and nurses treated my baby and me with great care. The atmosphere was lively and we felt as if we were at home.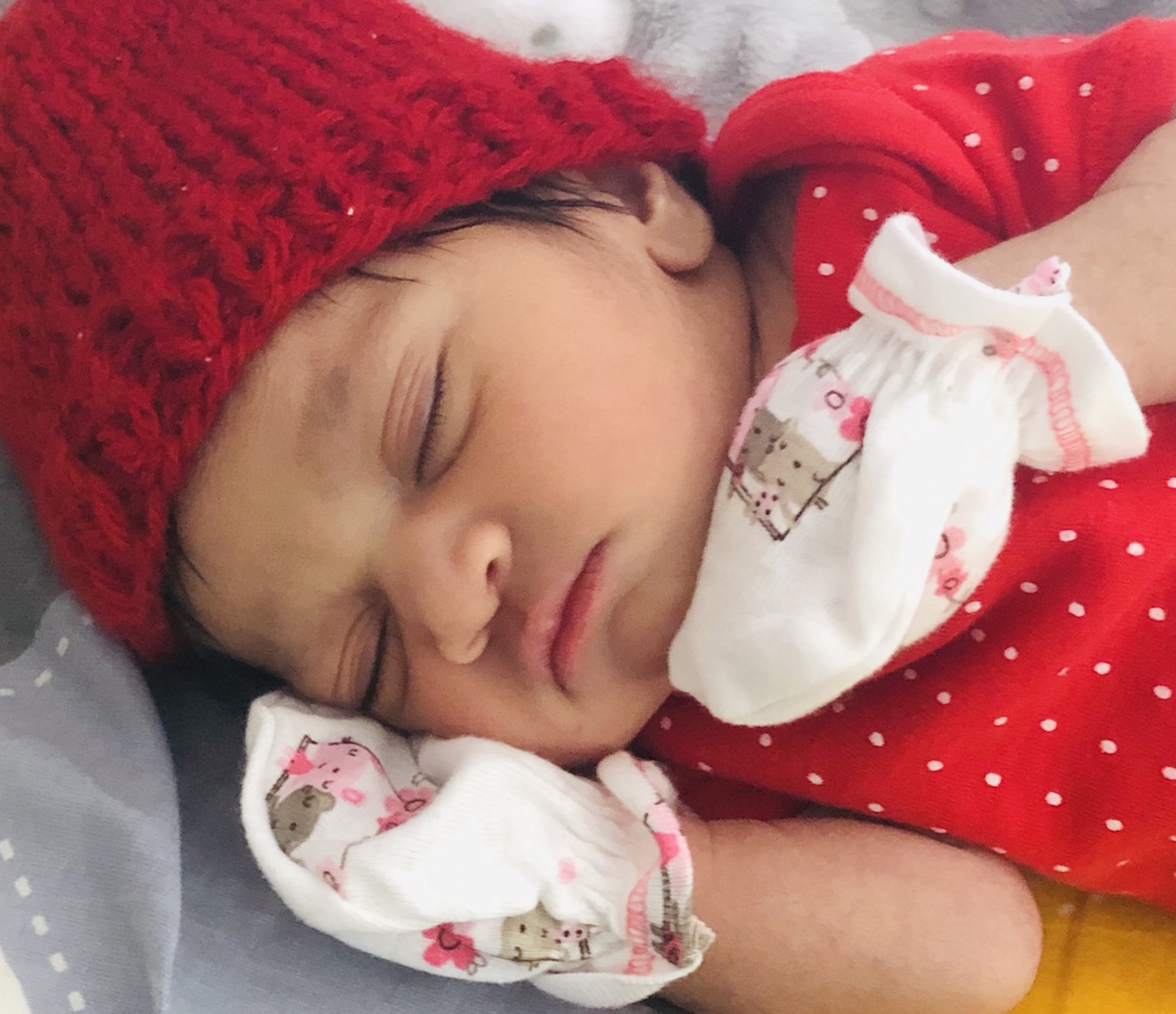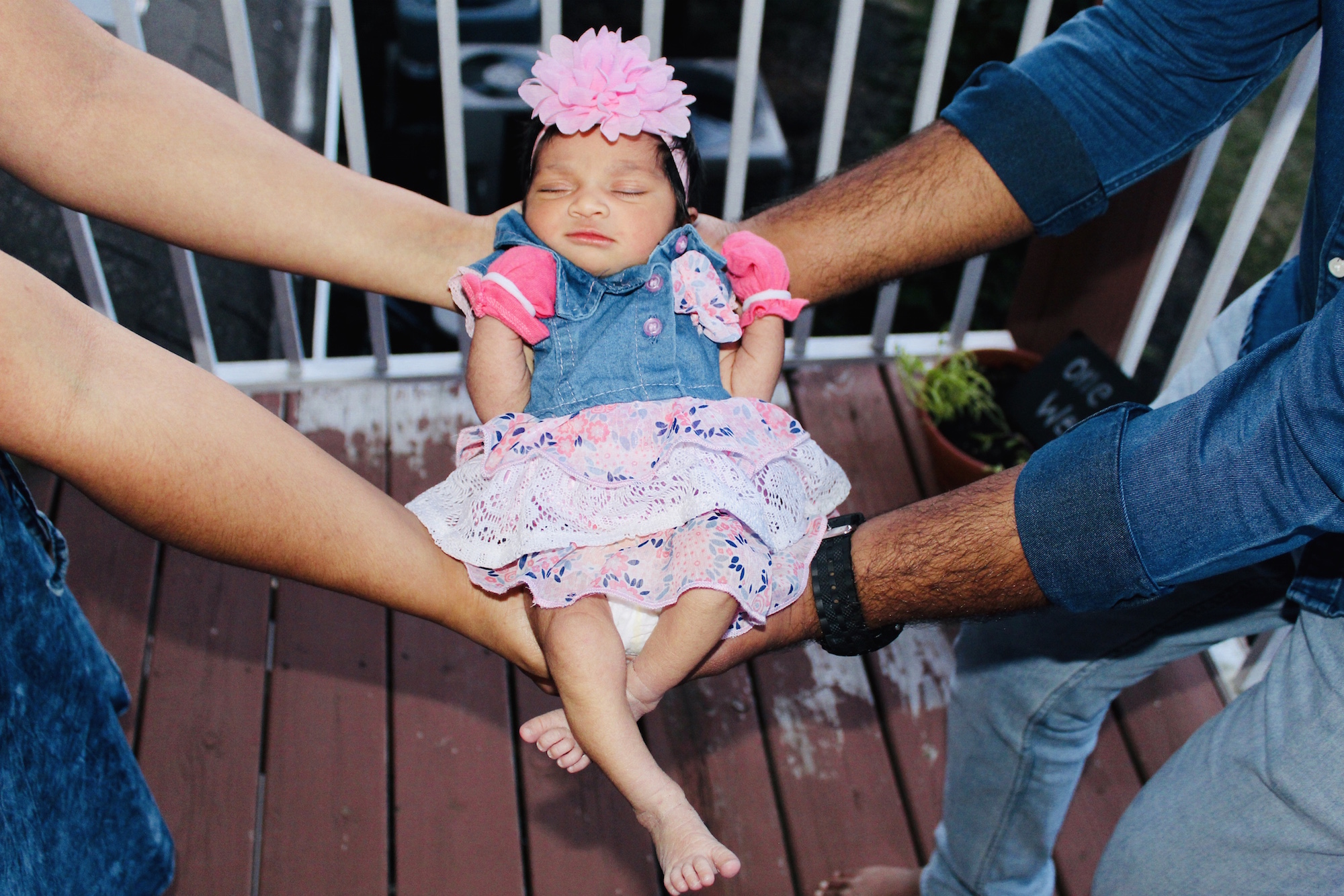 ---
Daphne T. and Audrey G.
Volunteers
---
Teri N.
Staff
---
Kerri C.
Staff
---
Dr. Vazquez
Staff
---
Chrissy I.
Staff
---
Barry R.
Staff
Barry Rabner, President and CEO of Penn Medicine Princeton Health loves a good story. In celebration of our 100-year anniversary, he invites you to share your Princeton Health story with us here.
---
Charlie D.
Staff
Charlie Dunn, the Retail and Catering Manager with the Food and Nutrition Department, appreciates the challenge of feeding a hospital that never closes.
---
Dalys B.
Staff
Dalys Bayne, Senior Department Secretary with Inpatient Services, feels like she is contributing to a greater cause!
---
Barbara V.
Staff
Barbara Vaning, Program Associate with the Community Wellness Department, started her Princeton Health journey at age 15 as a Candy Striper.
---
Dr. Schofield
Staff
Neal Schofield, MD, Chairman of the Department of Psychiatry, has experienced an enormous amount of change at Princeton Health during his tenure — all for the better.
---
Medical Staff Services
Staff
Medical Staff Services recognizes the importance of teamwork.
---
Neha M.
Patient, 2013 & 2015
I had both of my kids delivered in the same room by the same doctor at Princeton Medical Center. One was born in 2013 and the other in 2015. Here is the picture of my two adorable girls meeting each other for the first time. I was impressed with the quality of care and preference to the patients provided by the hospital.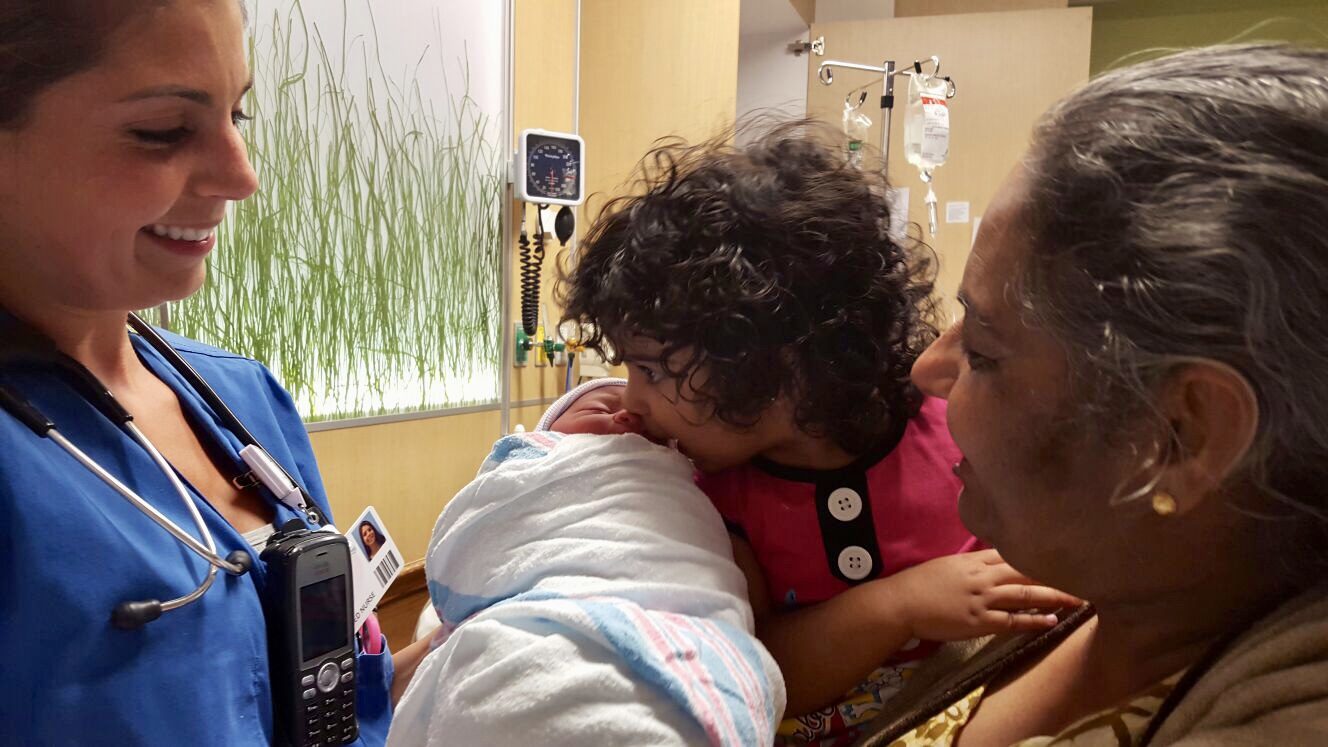 ---
Haley H.
Patient, 2014 & 2016
I gave birth to both of my children at Princeton Medical Center. On August 4, 2014, I welcomed my son McClain and on July 19, 2016, I welcomed my son Sawyer. I had two of the most amazing experiences at this hospital. It felt like I was staying at a 5 star hotel. I looked forward to the 2nd birth because my 1st birth was so amazing. We have now moved away from the area and I'm so sad that if I have another child I will not be able to give birth at this hospital.
---
Pamela A.
Patient, 2017
I was diagnosed with breast cancer in February 2017. I have had many scans, MRI's, biopsies and surgeries over the past 2 years. My most recent being a biopsy on March 27. Each and every time I visit Penn Medicine Princeton Medical Center, I am amazed by the wonderful and attentive care I receive. Everyone from the front desk to the lab tech to the nurses are all so kind and thoughtful and really make you feel like you matter! I have been hugged, offered kinds words, and prayed with on many occasions. The staff knew just what to do and that I was fearful, scared and needed a hand to hold. I don't have family here in Princeton and have often endured testing and surgeries alone.
"Your staff has always made me feel less alone and even remembered me on many occasions. Congratulations on 100 years of excellent service!"
---
Mary L.
Staff
As I was leaving the hospital by the MAP building, I saw a beautiful double rainbow. It's a very sentimental picture filled with hope.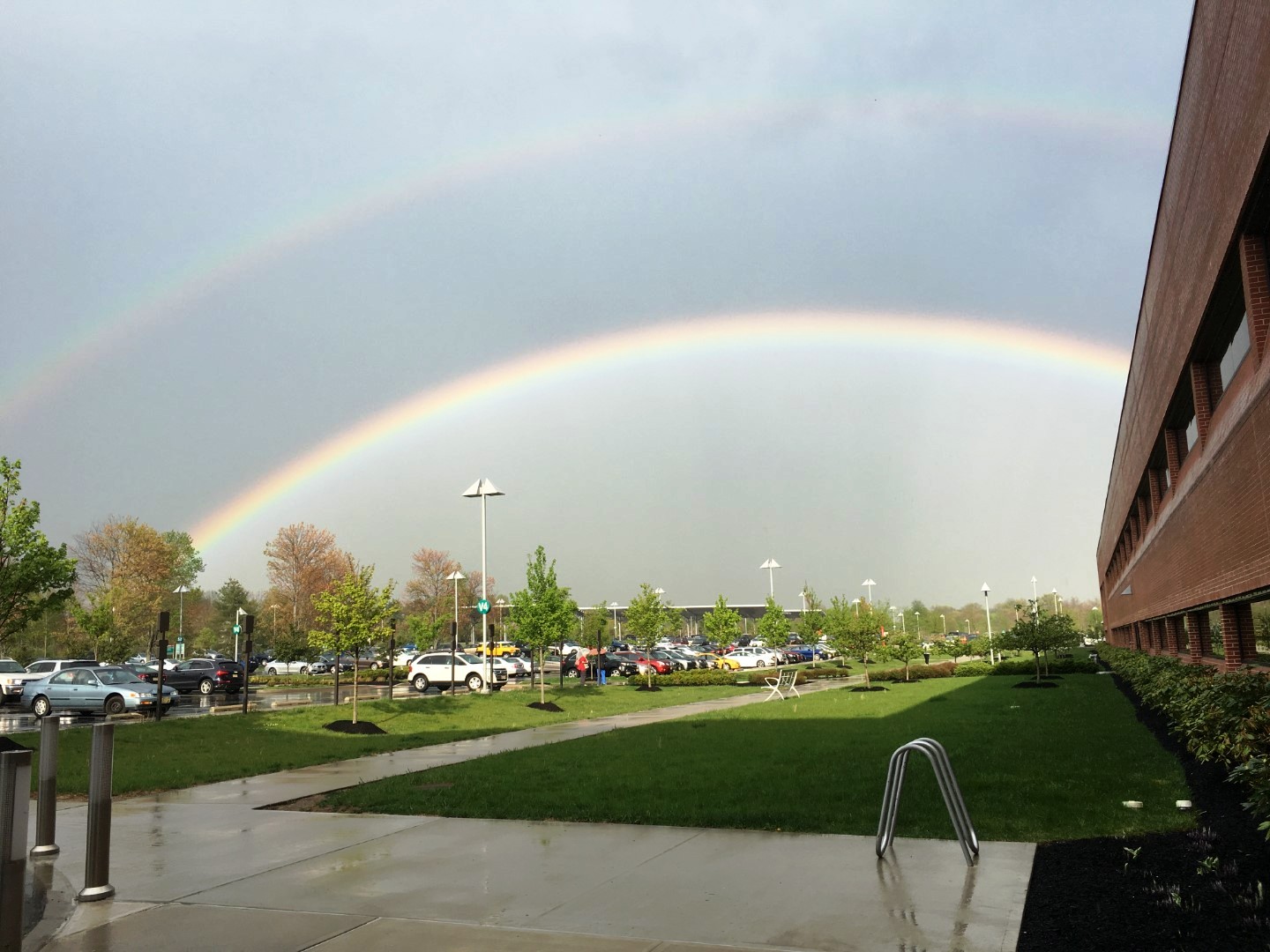 ---
Audrey V.
Staff, 1960's
I worked at the old hospital in the 1960's. I worked ICU and was head nurse on pediatrics when this picture appeared in the hospital newspaper on February 27, 1967.
---
Maria C.
Patient, 2012
I have been a patient at Princeton Medical Center since the 1970's. I was diagnosed with breast cancer in 2006. I had other surgeries at Princeton Medical Center. On May 30, 2012 I had a mastectomy the first week the new hospital was opened, performed by Dr. Steven Kahn. The staff was remarkable and I had wonderful care. I am presently under the care of Dr. David Sokol for treatment. I have always gotten the best of care at Princeton and hope it will remain the same with Penn Medicine since the merge.
"My doctors and staff are all very professional. I am grateful to all of them for my great care."
---
Ina H.
Patient
Twas two days before Thanksgiving and I fell and broke a bone in my right hip. I was carried by ambulance to the emergency room. Care on the ambulance and in the emergency room was wonderful. I was pain free while x-rays were taken. Surgery was scheduled for the next day. My surgeon is a member of Princeton Orthopedic Associates and was friendly, warm, and professional. I was in my room and cared for by a great staff of doctors, nurses, and aides. Food at the hospital was great, as was the availability of choosing food off of a menu. I was out of bed and moving around the very next day.
"If you are ever in need of a hospital with a staff that really cares about you and you have a choice of hospitals, go to Princeton Medical Center. Everyone from surgeon to housekeeping were really committed to making my recovery as painless and as comfortable as possible. Thank you to all."
---