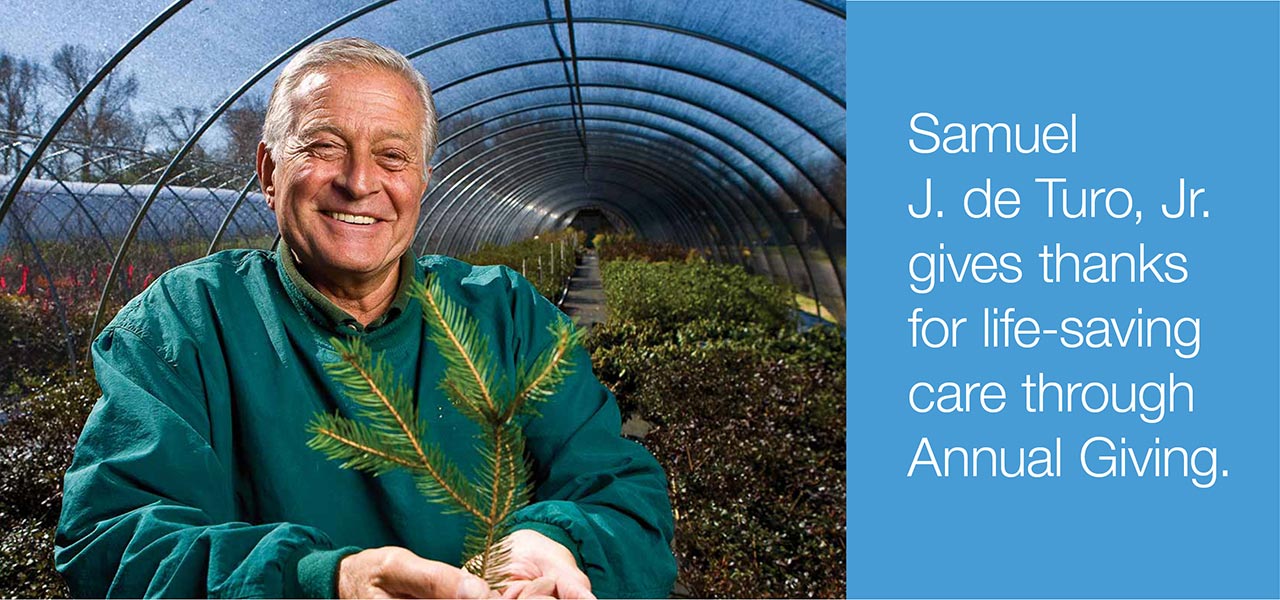 Thanks to the care he received at University Medical Center of Princeton after a heart attack, Sam is fully enjoying his life. 
---
There are many ways for you to support Princeton HealthCare System. Contribute to the new hospital, or help us meet current needs within the system. Consider an annual gift, or a planned gift that will have a lasting impact. Make a recurring gift or a gift that your employer will match. You can make any gift in memory or honor of someone.
Make a difference in the health and lives of people in our community by supporting Princeton HealthCare System. Whether you are considering your first gift to us or are a long-time supporter, you can choose from many types of gifts in any amount.
You can make an unrestricted gift, or designate your gift [link to Ways to Designate Your Gift] to a specific system unit or program. Unrestricted gifts let us use the funds where they are most needed.
Annual Giving
Gifts that help us provide outstanding care to every patient every day and meet the current needs of University Medical Center at Princeton and Princeton HealthCare System


Planned Giving
Giving opportunities that have a lasting impact and offer tax and income benefits, including gifts that provide periodic payments to you or your loved one


Corporate and Foundation Gifts
Giving opportunities for corporations and businesses and grant making opportunities for foundations that match corporate, business and foundation goals