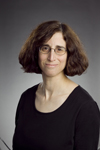 Tobe M Fisch, MD
NPI 1689608283
Specialties
Internal Medicine (Primary Care) (Board Certified)
Year Began Practicing
1994 (27 years)
Gender
Female
Book an Appointment

Insurance Groups
AETNA
AMERIHEALTH
AMERIHEALTH VALUE NETWORK (HEALTH INSURANCE MARKETPLACE PLAN)
BEECH STREET / CONCENTRA
CHN
CIGNA
CLOVER
DEVON
GREAT-WEST HEALTH PLAN
HEALTH NET
HORIZON
HORIZON ADVANCE (HEALTH INSURANCE MARKETPLACE PLAN)
INDEPENDENCE BLUE CROSS
MEDICARE
MULTIPLAN
OXFORD
QUALCARE
UNITED HEALTH CARE
Education/Training
Undergraduate Schools
Princeton University
Medical Schools
Cornell University Medical College
Rockefeller University
Internship Hospitals
UMDNJ - RWJ Medical School (IM Residency Program)
Residency Hospitals
UMDNJ - RWJ Medical School (IM Residency Program)
Fellowship Hospitals
Robert Wood Johnson Medical School
Additional Info
Earned Patient-Centered Medical Home™ designation from the National Committee for Quality Assurance.
ACO Provider
Dr. Fisch is no longer accepting new patients.
Disclaimer: All the information contained in this Physician Directory is provided by the physicians. Consumers are encouraged to verify the qualifications and experience of any health care professional from whom they choose to obtain medical care and confirm that your insurance coverage is accepted by the physician(s) you have selected prior to scheduling an appointment.