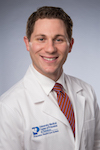 Brian M Culp, MD
Affiliated with Jim Craigie Center for Joint Replacement
NPI 1750693909
Specialties
Orthopaedic Sports Medicine (Board Certified), Orthopaedic Surgery (Board Certified), Sports Medicine (Board Certified)
Gender
Male
Medical Conditions, Procedures, and Areas Of Interest
Arthritis of the Hip and Knee
Arthroscopic Knee & Shoulder
Arthroscopy
Fractures
Hip Replacement
Knee Disorders
Knee Replacement
Lower Extremities
Reconstructive Surgery
Revision of Joint Replacement
Total Hip Replacement
Total Joint Replacement
Total Knee Replacement
Insurance Groups
AETNA
AMERIHEALTH
CIGNA
FIRST MCO
HORIZON
HORIZON ADVANCE (HEALTH INSURANCE MARKETPLACE PLAN)
INDEPENDENCE BLUE CROSS
KEYSTONE HEALTH PLAN
MEDICARE
OXFORD
UNITED HEALTH CARE
WORKER'S COMPENSATION
Education/Training
Undergraduate Schools
Ohio State University
Medical Schools
Ohio State University College of Medicine
Internship Hospitals
Rutgers Robert Wood Johnson Medical School
Residency Hospitals
Rutgers Robert Wood Johnson Medical School
Fellowship Hospitals
Rush University Medical Center
Additional Info
Penn Medicine Orthopaedics Affiliated Provider
The Outpatient Joint Replacement program is under the direction of Dr. Culp.
Adult Reconstruction Fellowship at Rush University Medical Center
Disclaimer: All the information contained in this Physician Directory is provided by the physicians. Consumers are encouraged to verify the qualifications and experience of any health care professional from whom they choose to obtain medical care and confirm that your insurance coverage is accepted by the physician(s) you have selected prior to scheduling an appointment.