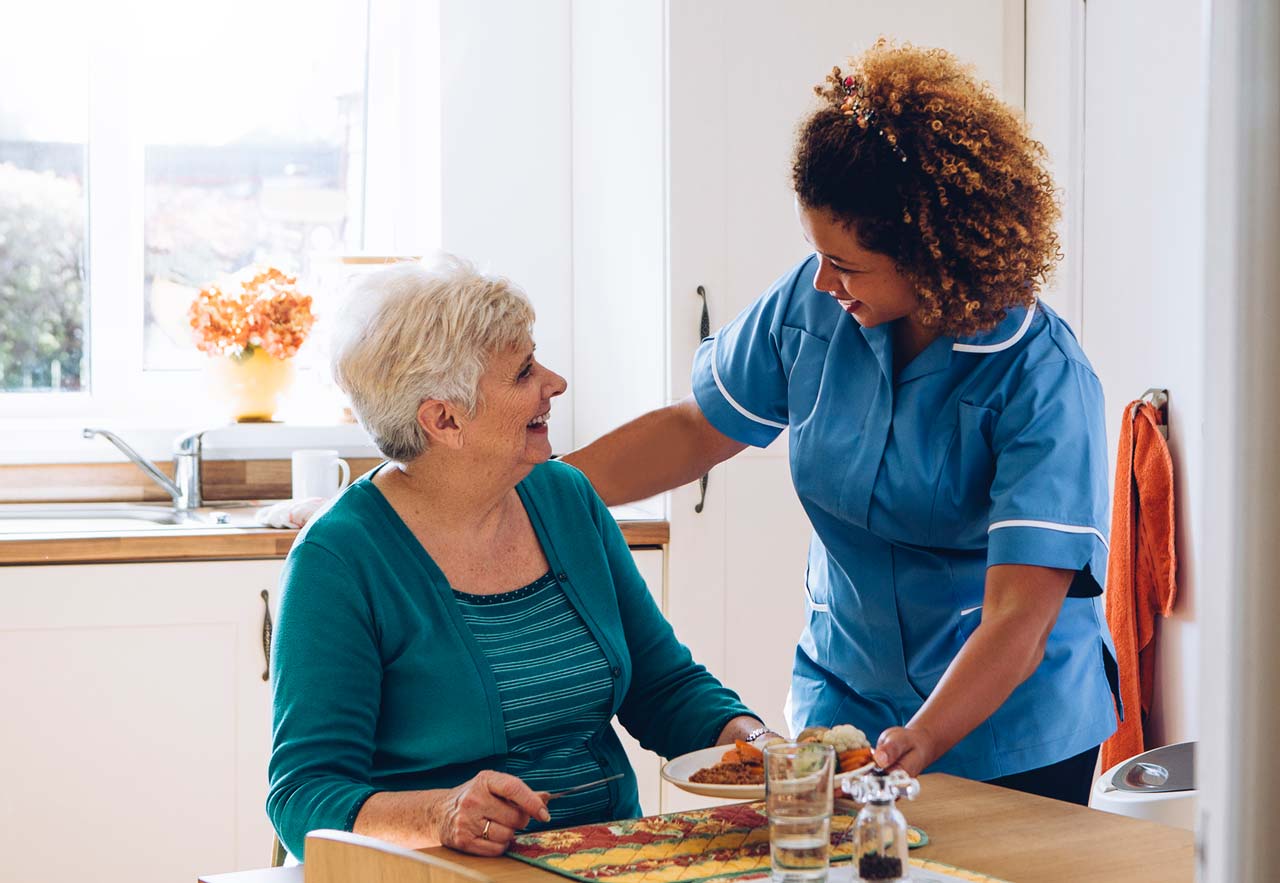 We offer individuals and their families a range of care options that can be customized to meet personal needs. Each client receives a nursing assessment and individual attention to identify the appropriate level of care and services.
Services are focused on:
Speeding recovery
Easing the transition from a hospital or nursing facility back to home
Augmenting care received in a hospital or facility
Promoting healthy, independent living 
Extended Care
Extended care is available in the home as a vital source of continuing care for individuals who are recovering from a medical procedure or condition.
Care is also available in the hospital or nursing home as a complement to traditional inpatient care. A patient returning home from the hospital typically needs 4-8 hours of service per day, but service can be provided for a minimum of 2 hours.
Princeton Caregivers offers extended care to assist individuals who are:
Recovering from surgery, stroke and other illnesses or medical conditions, injury or an accident.
Diagnosed with a chronic illness or dementia.
Currently receiving hospice services.
Having or returning home with a new baby.
Returning home from a hospital or rehabilitation program.
Home alone during the day or evening and need assistance with daily living tasks.
Dedicated, Professional Caregivers
Princeton Caregivers offers skilled nursing and care from a team of dedicated professionals:
Registered and licensed practical nurses
Certified home health aides
Companions
Live-in companions
All of Princeton Caregivers' home health aides are certified by the New Jersey Board of Nursing, providing assurance to patients and families that their caregivers have completed extensive training and have met high standards for patient care and safety. All aides, companions and live-ins are supervised by a registered nurse.  
24-hour Care
Princeton Caregivers' services are available on an hourly basis, 24 hours each day, seven days a week, with on-call availability for our clients.
Personal Assessments
A registered nurse visits each client to conduct a personal assessment of his or her care needs. The assessment will help us determine the most appropriate professional staff to assist the individual, as well as the number of hours of care needed each day. The patient, personal physician and family members work closely with Princeton Caregivers to develop a highly personal plan of care for the nurse or home health aide to follow.
Payment Options
Fees are based on the level of care provided and the hours worked. Princeton Caregivers has competitive rates, as well as a record of providing high quality care and achieving high patient satisfaction ratings. Princeton Caregivers accepts most long term care insurance plans. For patients who are self pay, billing is sent out every two weeks.
For more information or to schedule an assessment, please call 609.497.4957.