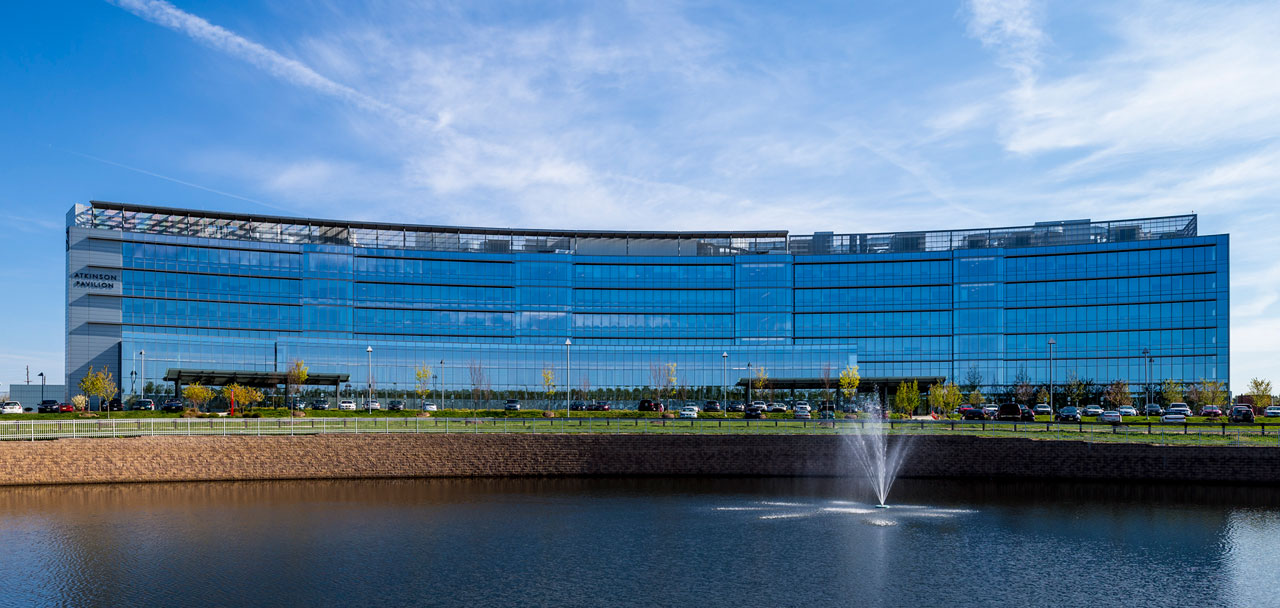 PHI is built on Princeton Health's* successful record of providing outstanding clinical care and achieving high levels of patient and family satisfaction. Princeton Health has been meeting its financial goals for nearly 100 years in one of the most competitive markets in the United States and is recognized today for numerous important accomplishments, including:
Ranked as one of the 100 Great Hospitals by Becker's Hospital Review
Ranked in the top 10% of hospitals in the United States and in the top 1% in New Jersey for patient satisfaction by Press Ganey**
Ranked in the Top 100 Hospitals in America for patient safety by the SafeCare Group
Ranked by the Joint Commission*** as one of the United States' Top Performers on Key Quality Measures
Ranked as one of the best designed healthcare buildings internationally by Building Better Healthcare UK
Achieved Magnet® status**** for nursing excellence — one of 400 hospitals in the world
Princeton Health' experienced physicians, nurses and administrators continuously evaluate and improve all of their clinical and operational policies, procedures, and results. The solutions PHI offers reflect the most current thinking of a team focused on the wellbeing of patients and families, the financial strength of their hospital and the rapidly changing healthcare environment.
Why PHI?
In 2005, Princeton Health completed a strategic plan that called for the replacement of an 86-year-old acute care hospital. We acquired a 171-acre parcel of land on which to build the new hospital and to create a healthcare campus.
Today, Princeton Health Campus includes Princeton Medical Center* (PMC) which is an acute care hospital, a pediatric outpatient pavilion, an education center, a fitness and wellness center, a medical office building, a skilled nursing and sub-acute care facility, and a cogeneration plant. Under development at Princeton Health Campus are a child day care center, an adult day care center, an assisted living facility, and an independent living community. In addition to the services provided on Princeton Health Campus, Princeton Health provides inpatient and outpatient behavioral health services, homecare, occupational medicine, ambulatory surgery, outpatient services including diagnostic imaging and lab, and fitness and wellness services in facilities throughout New Jersey. There are 1,100 members of Princeton Health Medical Staff, some of whom are part of Princeton Medicine Physicians, a multi-specialty employed physician practice group.
Princeton Health International (PHI) has helped organizations from Canada, China, Denmark, Egypt, Macedonia, Mexico, Moldova, Poland, Russia, Saudi Arabia, Singapore, Sweden, Taiwan, Thailand, Turkey, and the United Kingdom in healthcare design and development projects. Hospitals from across the United States have also benefited from PHI's assistance. PHI offers a comprehensive set of services and resources to help design and management teams create hospitals that achieve their clinical, patient satisfaction, operational, and financial goals. Additionally, PHI is able to assist management teams in existing hospitals to improve performance.
From first contact, your physicians, staff, and administrative leaders will work with professionals that have current, extensive, and real world experience to assess your needs and implement solutions.
* Princeton Medical Center, a subsidiary of Princeton Health, is not affiliated with Princeton University.
** Rankings are published quarterly and can vary over time.
*** Princeton Health International is not affiliated with, endorsed or sponsored by The Joint Commission®, Joint Commission's Top Performer on Key Quality Measures® program or the owners of the trademark The Joint Commission®.
****Princeton Health International is not affiliated with, endorsed or sponsored by the Magnet Recognition Program®, American Nurses Credentialing Center (ANCC) or the owners of Magnet®.