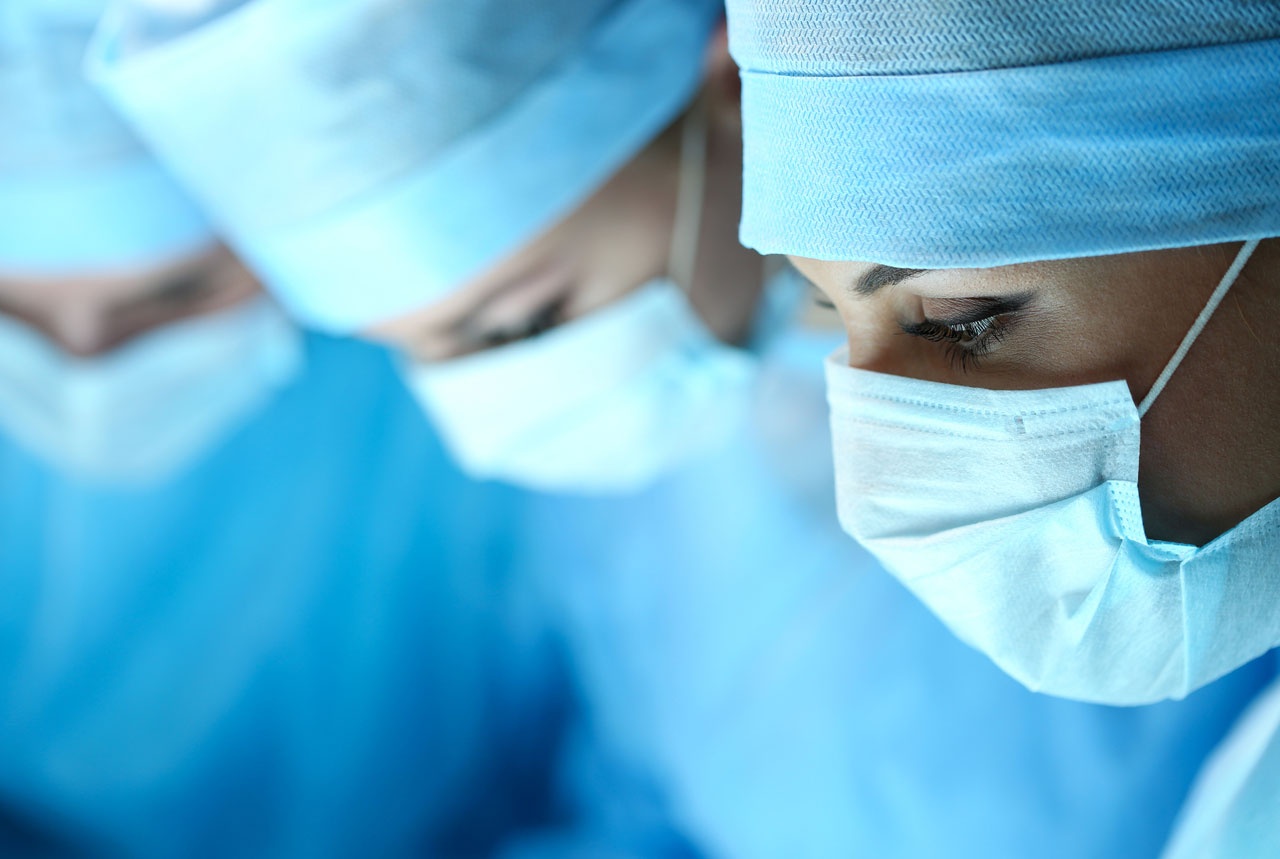 Princeton Medical Center offers outstanding and comprehensive Spine Services close to home.
Neurophysiology studies, including EEGs, evoked potentials and EMGs
Intra-operative spinal monitoring
X-rays & Diagnostic Imaging
Princeton Medical Center's diagnostic imaging services include:
Bone density testing (DEXA scans)
CT scans, including a highly sophisticated 64-slice scanning technology
Digital & conventional X-rays
Fluoroscopy
Interventional radiology, including myelography and discography
MRI
Neuroradiology

Physical Therapy & Rehabilitation
Princeton Medical Center offers an Outpatient Rehabilitation Network with convenient service sites throughout central New Jersey for patients requiring rehabilitative treatment such as physical, occupational and speech therapy. Inpatient rehabilitation services are available for patients recovering from spine surgery to help bridge the return to home from the hospital.
Medical Conditions, Procedures & Areas of Interest Treated
Acute & chronic pain management
Acupuncture
Alternative, complementary & integrative medicine
Back pain & lower back pain
Neck pain
Non-surgical orthopaedic rehabilitation
Physical, occupational & speech therapy
Reflex sympathetic dystrophy (RSD)
Spinal injections
Spine rehabilitation
Sciatica
Spine care
To find a physician at Princeton Health who specializes in physical and rehabilitative medicine, click here to access the Physician Directory. From the Physician Specialty drop down box, select Physical Medicine and Rehabilitation.
Outpatient Rehabilitation
From simple ergonomic assessments to help you work more comfortably and ease stress on the spine to comprehensive pre- and post-surgical rehabilitation programs, the Princeton Medical Center Outpatient Rehabilitation Network offers therapeutic care to help you feel better and enhance your physical function. Services are available at convenient locations throughout central New Jersey, and appointments may be scheduled during day, evening and weekend hours.
Outpatient rehabilitative services include:
Pain Relief: Relieves symptoms and promotes healing in the spine, via modalities, manual therapy and patient education
Therapeutic Exercise: Promotes muscle flexibility, gradual strengthening and joint stability
Therapeutic Retraining: Restores maximal function and support for daily activities
Postural Awareness & Dynamic Spinal Stability Exercise: Helps relieve pain, pressure and aggravating factors contributing to pain
Post-surgical Rehabilitation: Provides a gradual retraining of muscle and joint structure to encourage a return to pain-free activities
Pre-surgical Programs: Maximize the patient's muscle function while reducing pain prior to surgery
Spinal Education Programs: Inform and guide patients with the management and prevention of spinal pain
Ergonomic Assessments: Maximize function while relieving physical stresses to the spine due to postural and muscle imbalances, at work or in the home
Aquatic Rehabilitation: Provide the ability to increase muscle endurance and flexibility while relieving pressure on spinal joints
For more information about the Outpatient Rehabilitation Network, click here or call 1.888.742.7496 (1.888.742.7496).
Inpatient Rehabilitation
Princeton Medical Center Acute Rehabilitation provides inpatient care for individuals recovering from spine surgery conditions. Treatment focuses on managing pain and improving physical function so that patients can participate in activities of daily living as independently as possible in their home environment. Therapy also helps patients achieve work-related goals. Care is directed by a physician who is board certified in physical and rehabilitative medicine. Additional specialists in neurology, neurosurgery, orthopaedics and internal medicine are consulted and available to manage medical needs during recovery.
Physical Therapy: Therapeutic exercises for strengthening; education and training for proper body mechanics, joint stability and pain relief
Occupational Therapy: Comprehensive training in the activities of daily living
Utilization of adaptive equipment
Techniques to conserve much-needed energy
Techniques for proper training and lifting for your spine
Home evaluations that include a safety assessment and recommendations for equipment
Neuropsychology: Experienced neuropsychologists conduct evaluations and biofeedback, offer pain/stress relief techniques and psychotherapy as needed
Nursing: Nurses specially trained in rehabilitation manage your direct care, help promote comfort and ease pain, and provide education
Social Services/Case Management: Coordination and referrals for community services and vocational rehabilitation as needed
Specialized Needs: Orthotics, braces/splints are provided when needed; diagnostics (CT scans, MRIs, X-rays) through PMC's radiology department
Surgical Services
Princeton Medical Center's surgical team includes board certified orthopaedic surgeons and neurosurgeons. Services available include:
Assistance with finding a surgeon
Evaluations
Second opinions
Back & neck surgery, including sophisticated minimally invasive procedures
Spine care management
Patient education
Medical Conditions, Procedures & Areas of Interest Treated
Anterior cervical discetomy
Artificial disc replacement
Back disorders
Back surgery & low back surgery, including minimally invasive back surgery
Cervical pathology
Cervical myelopathy
Cervical spinal disorders
Congenital spinal malformations
Degenerative spinal disorders
Deformities
Disc replacement
Disc surgery
Herniated discs
Laminectomy
Back pain, low back & neck pain
Lumbar fusion & post lumbar interbody fusion
Lumbar laminectomy
Microdiscectomy
Neck disorders
Neck surgery
Osteoporosis
Reconstructive surgery
Scoliosis
Spinal deformities
Spinal disorders
Spinal oncology & orthopaedic spinal oncology
Spinal reconstructive surgery
Spinal stenosis
Spine surgery, including minimally invasive spine surgery
To find an spine surgeon on staff at Princeton Health, click here to access the Physician Directory. From the Physician Specialty drop down box, select Spine Surgery.
To find a neurosurgeon on staff at Princeton Health, click here to access the Physician Directory. From the Physician Specialty drop down box, Neurological Surgery.
For personal assistance with finding a surgeon, call 1.888.742.7496 (1.888.742.7496).
For patients who have spine surgery or a procedure that requires an inpatient stay, the hospital has a fully equipped nursing unit where you will recover. This beautifully decorated unit is staffed with nationally certified orthopaedic nurses and unit-based clinical instructor. In addition, the unit has its own physical therapy satellite.

Vertebroplasty
Vertebroplasty is an alternative for reducing or eliminating debilitating back pain caused by spinal fractures that are the result of progressive weakening of the vertebra (the bones in the spine). Vertebroplasty is an option to strengthen vertebra that have become fractured or compressed because of osteoporosis by injecting them with sterile acrylic bone cement. The procedure stabilizes affected vertebra, improving pain and mobility while preventing further complications such as spine curvature and height loss.
In addition to being used to treat osteoporosis-related vertebra fractures, Vertebroplasty has other applications as well. A consultation for one fracture-related problem should help guide to proper referral and treatment. It is not a treatment for fractures resulting from trauma, such as accidents or falls unrelated to osteoporosis, which often involve other parts of the bone that are not treatable with vertebroplasty.
To find a physician at Princeton Health who performs vertebroplasty, click here to access the Physician Directory. In the Keyword box enter the term vertebroplasty and click Search.
Home Care
For individuals who require the support of in-home care or private duty services while ill or recovering from surgery, Princeton Health offers a full service home care unit, Princeton HomeCare. For more information, click here.
Fitness & Wellness Services
Princeton Fitness & Wellness Center is a full service, medically based fitness center, offering a safe and welcoming environment for those with special needs or medical conditions. For more information, click here.
Community Wellness Program
The Community Education & Outreach Program offers a variety of free or low-cost health programs, screenings and events throughout the year. For more information,
click here
.