The da Vinci® XiTM Surgical System at PMC are sophisticated robotic platforms designed to enable complex surgery using a minimally invasive approach. The da Vinci Xi System consists of an ergonomic surgeon's console, a patient-side cart with four interactive robotic arms, a high-performance 3D/HD vision system and proprietary EndoWrist® instruments with Intuitive® motion.
Powered by state-of-the-art robotic technology, the da Vinci Surgical System is designed to scale, filter and seamlessly translate the surgeon's hand movements into more precise movements of the EndoWrist instruments. The net result is an intuitive interface with breakthrough surgical capabilities, enabling surgeons to perform more procedures through a 1-2 cm incision.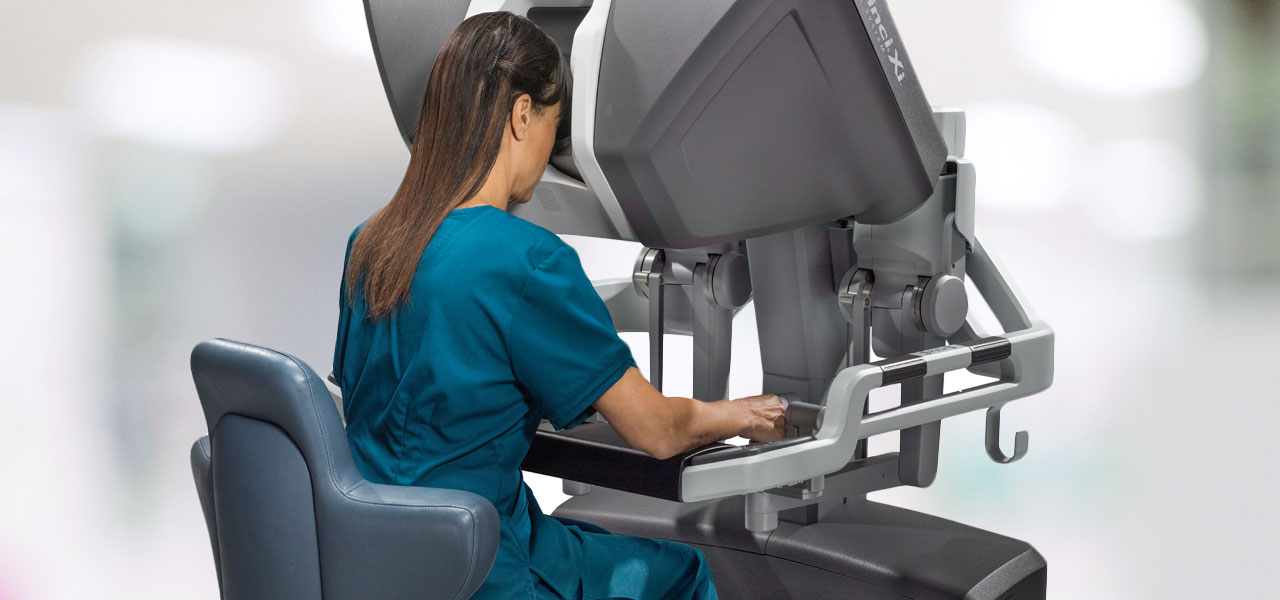 Using the da Vinci Xi Surgical System, the surgeon operates while seated comfortably at an ergonomically adjustable console while viewing a 3D HD image of the surgical field comfortably and naturally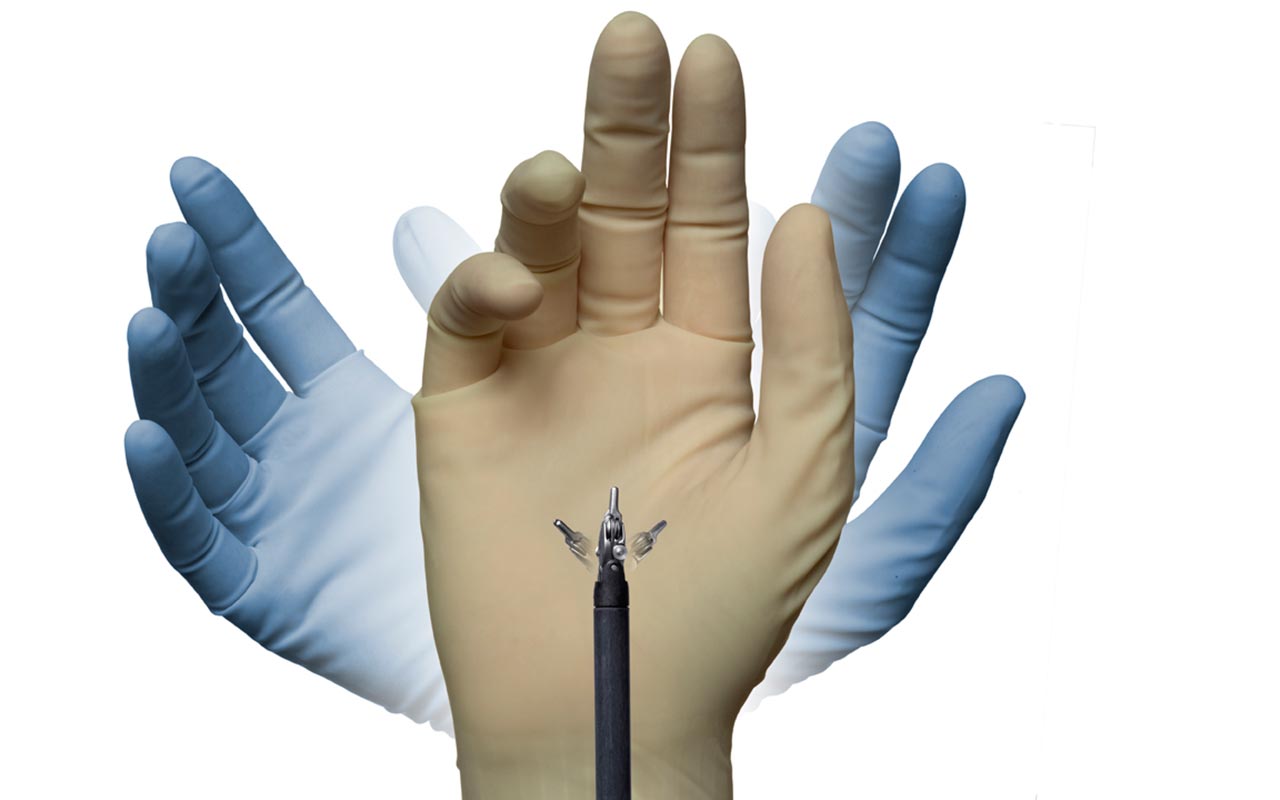 With Endowrist instrumentation with Intuitive motion, wrist instruments bend and rotate far beyond the natural abilities of the human hand.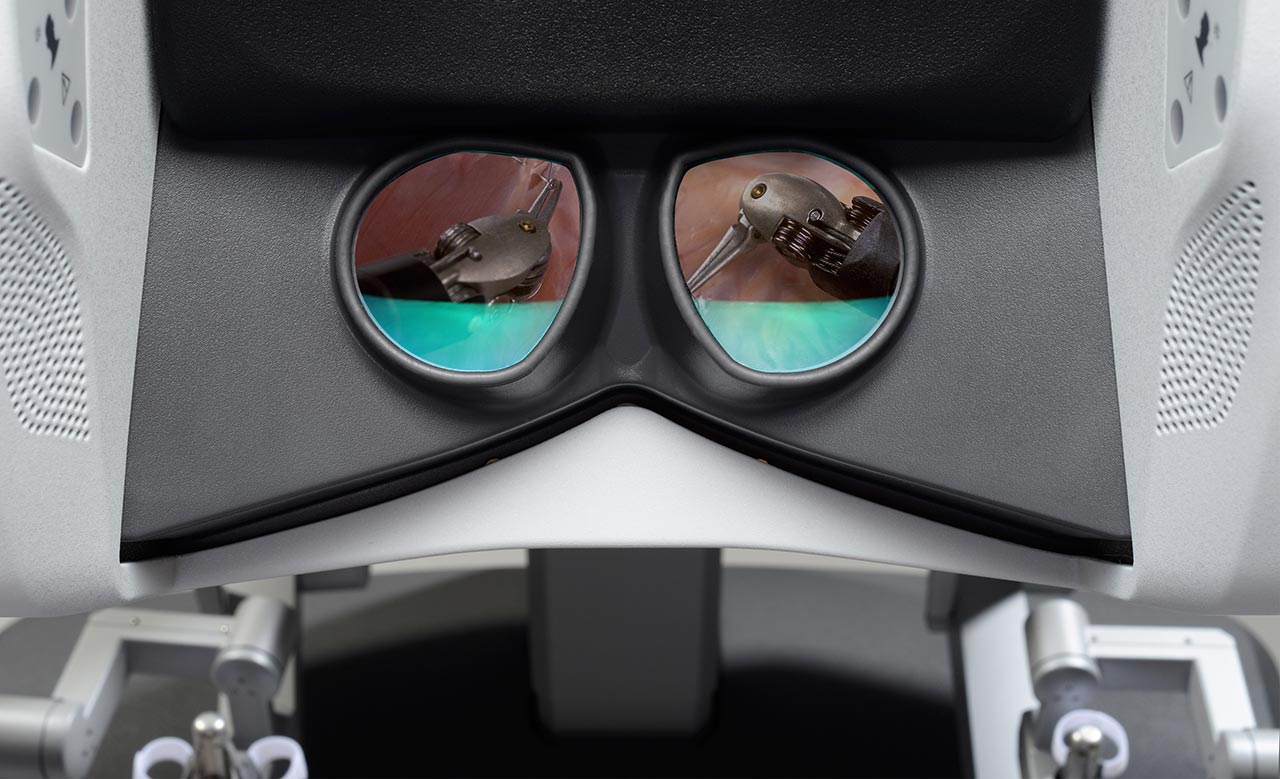 Highly magnified 3D HD technology allows the surgeon to see the surgical site in precise, real-time movements with true depth perception and crystal-clear vision.
Many urologic, gynecologic, thoracic, colorectal and general surgical procedures performed at PMC today using standard laparoscopic techniques may be performed more quickly and easily utilizing the da Vinci Xi Surgical System. By enhancing surgical capabilities, the da Vinci Xi Surgical System helps to improve clinical outcomes and redefine standards of care. To learn more about the benefits of da Vinci surgery for the patient, click here.
For more information about the da Vinci Xi Surgical System at PMC or for referral to one of our da Vinci surgeons, please call 1.888.742.7496.
More information about da Vinci surgery is also available at www.intuitivesurgical.com.