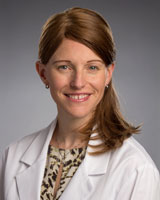 Program Director
Heather van Raalte, MD, is a fellowship trained urogynecologist who has dedicated her career to the subspecialty of pelvic wellness, with a focus on minimally invasive techniques. She is active in pelvic floor research, which has been recognized on a national and international level.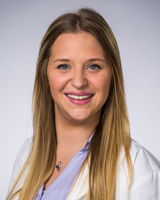 Nurse Navigator
Your navigator, Ashley Palmisano, RN, BSN, ONC, is a registered nurse who will serve as your coordinator of care and will follow you throughout your treatment. She will work directly with your physicians and healthcare team to ensure an exceptional experience.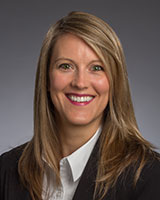 Physical Therapist (PT)
Becky Keller, PT, MSPT, PRPC, is the pelvic wellness rehab coordinator and one of our physical therapists. PTs are healthcare experts in evaluating and treating the muscles and joints. Our team of PTs are specially trained to evaluate and treat pelvic floor dysfunction for all genders and ages. They will also design a treatment program unique to your needs to help you return to your optimal level of function.
Other team members that may be involved in your care:
Colorectal surgeons
Dietitians
Endocrinologists
Gastroenterologists
OB/GYNs
Oncologists
Orthopaedic surgeons
Pain management specialists
Psychiatrists
Urologists