Achieving & Maintaining Optimum Cardiovascular Health
Cardiac rehabilitation at Princeton Medical Center is a medically supervised, progressive exercise and education program for individuals with cardiovascular disease. Under the direction of a cardiologist and working closely with each patient's personal physician, our team of specialized cardiac nurses will assist patients in achieving and maintaining a healthy lifestyle. All of the program's nurses are certified in cardiac rehabilitation and Advanced Cardiac Life Support (ACLS), ensuring patients receive highly skilled care. Our multidisciplinary team includes exercise physiologists, registered pharmacists and registered dietitians as well.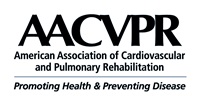 Princeton Medical Center has achieved Program Certification for cardiac rehabilitation by the
American Association of Cardiovascular and Pulmonary Rehabilitation
(AACVPR). AACVPR certification is bestowed only to programs rigorously reviewed by a national board and found to meet essential requirements for standards of care.
Patients who need cardiac rehabilitation benefit from:
Improved efficiency of the heart
Lower blood pressure and heart rate
Increased strength and stamina
Weight control
Improved physical and mental well-being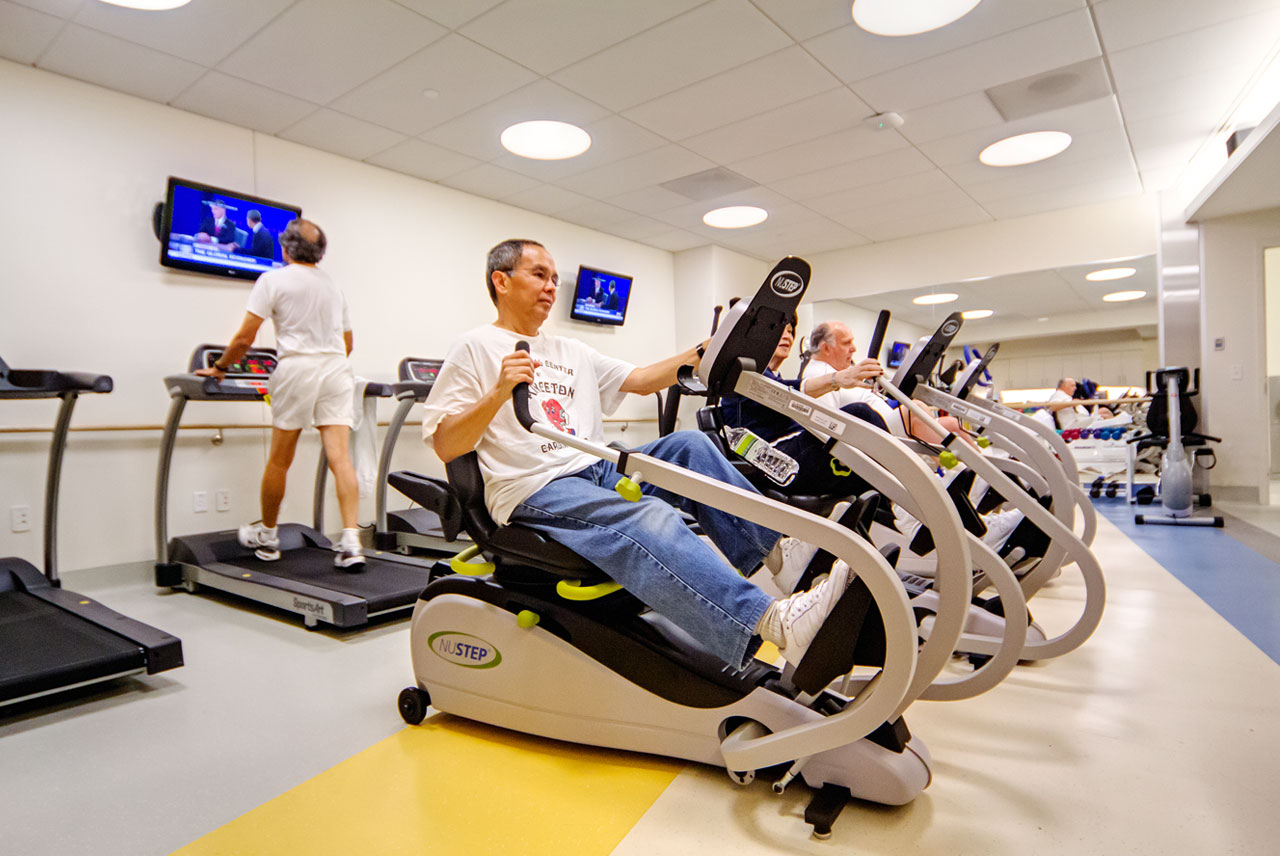 We're Here to Support You
Our Cardiac Rehabilitation Program is designed for patients who have had:
A heart attack
Cardiac bypass surgery
Angina
Angioplasty
Heart valve repair or replacement surgery
Other heart-related ailments
These conditions often require patients to make changes to their lifestyle, including exercise, diet and stress management, all of which may be unfamiliar and even confusing.

The cardiac rehabilitation team at Princeton Medical Center is committed to helping patients achieve optimal cardiovascular function. In fact, our commitment to patient satisfaction is evidenced by consistently high scores on patient satisfaction surveys conducted by Press Ganey, the healthcare industry's leading performance measurement and improvement firm.
How the Program Works
Upon admission to the program, a cardiac rehabilitation nurse will conduct an initial interview to carefully evaluate each patient's exercise and educational needs. Then an individually designed, medically supervised exercise and education program will be developed just for you.

Exercise sessions are conducted in our well-equipped rehabilitation center, where you will utilize a variety of equipment including treadmills, stationary bikes and free weights to gradually build strength and stamina. Every session is EKG-monitored. Your primary care physician and cardiologist will be kept well informed of your progress.

Monitored cardiac rehabilitation may last up to 12 weeks. You will exercise three days per week for approximately one hour. Your progress is assessed throughout the program and is modified based on your personal medical needs, physical abilities and your physician's recommendations.
Support & Information
In addition to the exercise component, cardiac rehabilitation offers valuable educational materials and information for patients, family members and loved ones. Some of the many topics include:
Nutritional information
Stress management
Smoking cessation
Weight management
Cholesterol control
Medications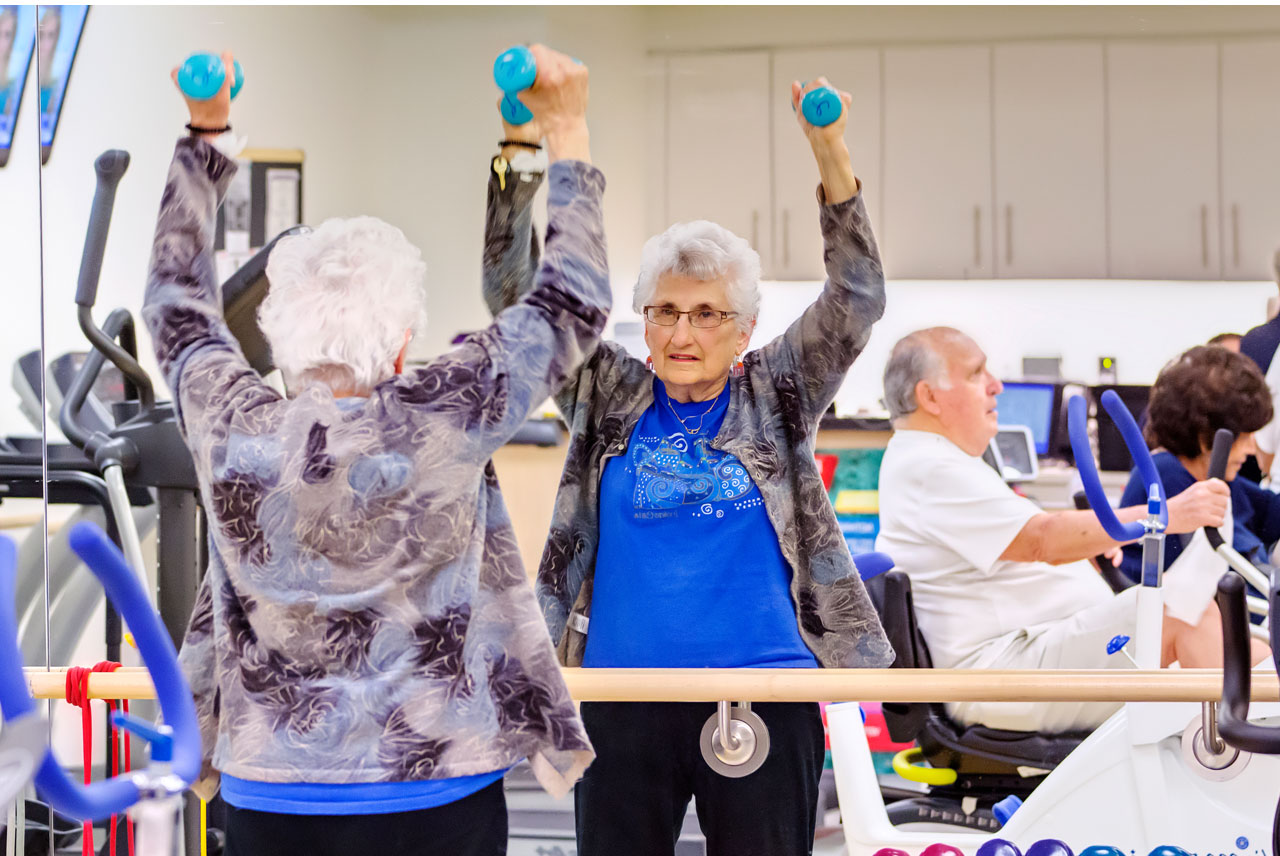 Programs & Services
Princeton Health offers you a complete continuum of care to support all of your health and wellness needs.
Advanced Cardiopulmonary Diagnostic Services
Cardiac Rehabilitation Maintenance Program
Diabetes Management Program
Nutrition Program
Pain Management Program
Princeton Health Community Education & Outreach Program
Princeton Fitness & Wellness Center
Pulmonary Rehabilitation Program
Admission
Admission to the Cardiac Rehabilitation Program at Princeton Medical Center is by physician referral only. Prior to beginning your rehabilitation program, your physician will arrange for an exercise stress test. Princeton Medical Center participates in most insurance programs, Medicare and Medicaid. Our staff will assist you with the insurance process. For patients who would like to learn more about our program and eligibility requirements, we offer a free consultative visit. No physician referral is required.


Comfort & Convenience
Cardiac rehabilitation services are located at:

Princeton Medical Center
One Plainsboro Road, Plainsboro, NJ

For directions to PMC, click here.
For more information about PMC's Cardiac Rehabilitation Program, call 1.609.853.7880.