New Center at UMCP Provides Comprehensive Digestive Health Services
May 17, 2017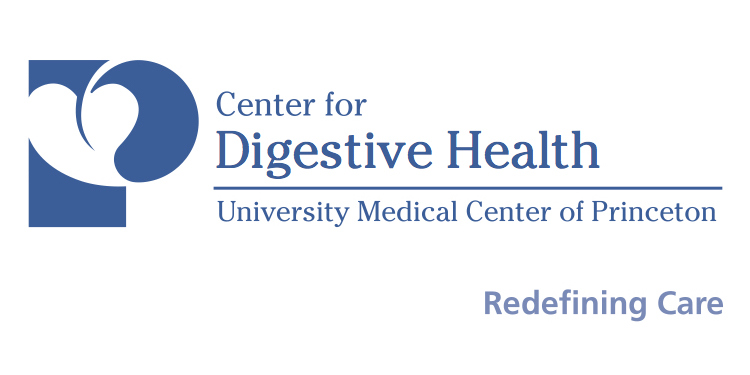 From Routine Screening to Advanced Diagnostic and Treatment Procedures
University Medical Center of Princeton (UMCP) has opened the Center for Digestive Health, giving patients streamlined access to high-quality, coordinated care that encompasses everything from general gastroenterology services to specialized diagnostic and treatment procedures.

Board certified gastroenterologists Anish A. Sheth, MD, and Eric H. Shen, MD, are Co-Medical Directors of the Center for Digestive Health, which opened this month in the Medical Arts Pavilion, a medical office building attached to UMCP.

The new center is temporarily located in Suite 260 of the Medical Arts Pavilion. A permanent home is under renovation in Suite 300 of the same building within the offices of Princeton Medicine, the primary and specialty care physician network of Princeton HealthCare System (PHCS).

Dr. Sheth and Dr. Shen recently joined Princeton Medicine. Additional board certified gastroenterologists with Princeton Medicine—including Stanley C. Hsu, MD, Kevin S. Skole, MD, and Deborah K. Sokol, MD—will be integrated into the new center as well.

"Our goal is to provide high-quality care and to give our patients an efficient way to access it," said Barry S. Rabner, President and CEO of Princeton HealthCare System, which includes both Princeton Medicine and UMCP. "The Center for Digestive Health offers a complete range of gastroenterology services and a nurse navigator who works with each patient to coordinate care with other departments throughout UMCP and PHCS."

Patients are often referred to the center by their primary care physicians for consultation with a specialist and diagnosis and treatment of ongoing gastrointestinal (GI) issues. Others contact the center directly to schedule procedures such as colonoscopies, which are performed to screen for early signs of colorectal cancer or to evaluate a patient experiencing symptoms such as abdominal pain, rectal bleeding, unexplained weight loss, diarrhea or constipation.

Individuals experiencing symptoms such as nausea, vomiting, acid reflux, swallowing difficulties and abdominal or chest pain are evaluated via upper endoscopy procedures.

Additional minimally invasive procedures accessible through the new center include endoscopic ultrasound, which is used to diagnose and treat GI conditions including some types of cancer, and endoscopic retrograde cholangiopancreatography (ERCP), a procedure used to diagnose and treat conditions related to the liver, gallbladder, bile ducts and pancreas.

Dr. Sheth noted that UMCP's Esophageal Program is part of the new center, giving patients the benefit of advanced diagnostic and treatment techniques such as:
Wireless esophageal pH monitoring and impedance pH testing, which measure the reflux of acid from the stomach into the esophagus among patients with gastroesophageal reflux disorder (GERD).
High-resolution esophageal manometry, a test that measures the function of the lower esophageal sphincter and muscles of the esophagus.
Stretta therapy, a minimally invasive procedure that provides long-term relief from GERD.
Radiofrequency ablation, a procedure to remove diseased, precancerous cells from the esophagus.
"Diagnosing and treating conditions at an early stage significantly improves a patient's prognosis," Dr. Sheth said. "In the Center for Digestive Health, our physicians are equipped with the best diagnostic tools available and have access to a full range of treatment options."

Most endoscopic procedures arranged through the Center for Digestive Health are performed in the Stephen & Roxanne Distler Center for Ambulatory Surgery, also located in the Medical Arts Pavilion. Endoscopic procedures are also performed at:
UMCP Center for Ambulatory Surgery, 8 Centre Drive, Monroe
Princeton Endoscopy Center, 731 Alexander Road, Suite 104, Princeton
For an appointment, please call 609-853-7272.


About Princeton HealthCare System
Princeton HealthCare System is a comprehensive, integrated healthcare system that strives to anticipate and serve the lifelong needs of central New Jersey residents, including acute care hospital services through University Medical Center of Princeton, behavioral healthcare through Princeton House Behavioral Health, rehabilitation, home care, hospice care, ambulatory surgery, a primary and specialty medical practice, and fitness and wellness services. For more information, visit www.princetonhcs.org.

CONTACT:
Andy Williams, 609-252-8785
anwilliams@princetonhcs.org