Princeton Health's Annual Baby Fair on October 13
October 2, 2019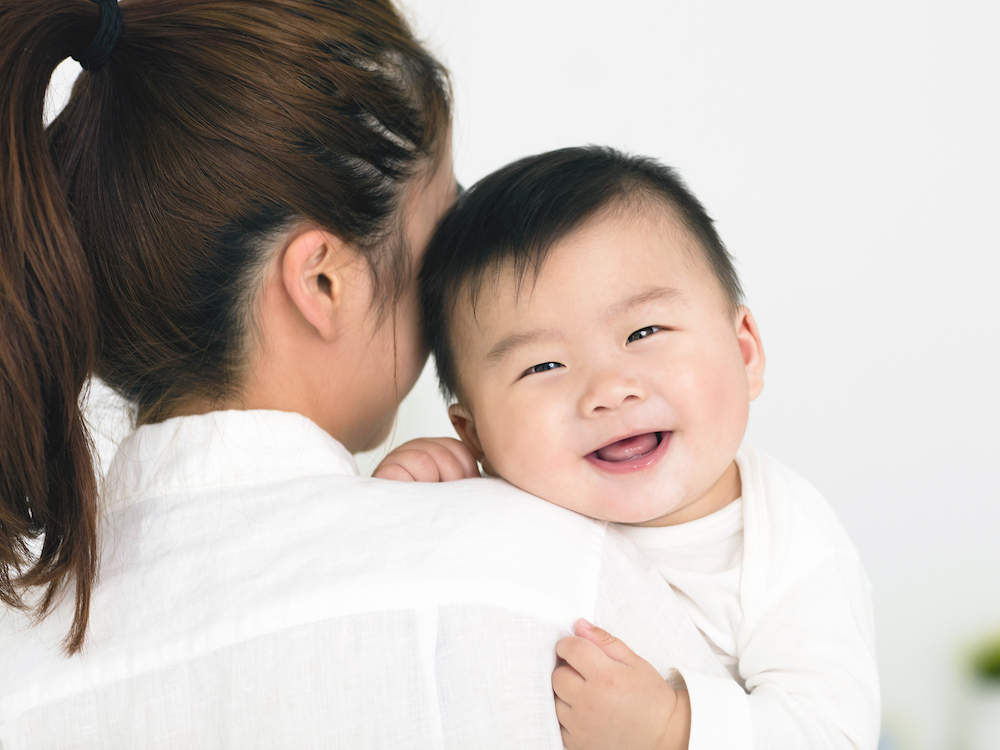 Family Fun, Education, and Support for New and Expecting Parents
Parenting is not necessarily second nature, and babies don't come with instructions. Penn Medicine Princeton Health's annual Baby Fair is designed to help fill that void.
The fun-filled, family friendly event, which is free and open to the public, will be held Sunday, October 13, from 12 to 3:30 pm at Princeton Medical Center (PMC).
Attendees can learn helpful tips from Princeton Health educators, discover the many family services available through PMC and Princeton Health, sign up for a maternity tour, and meet team members of Princeton Health Community Wellness, who can speak about the comprehensive package of childbirth and family education, support services, and lactation consultations they provide.
The Baby Fair will also include activities for children, chair massages, door prizes, and refreshments.
Education is a crucial part of the Baby Fair. Car seat safety checks are available throughout the event, and new or expecting parents can gain valuable insight at two breakout sessions:
—1 pm | The First 100 Days.
Get a glimpse of life during your first 100 days as a parent. Jessica Flint, LCSW, will be on hand to answer questions and provide insight on adjustment after birth, the family's role, and support to help you navigate the first days of parenthood.
—2 pm | The First 100 Hours
. What can you expect during your baby's first 100 hours? Ask Marilyn V. Giorgi, MD, a board certified neonatologist with Children's Hospital of Philadelphia (CHOP) who is chief of neonatology at PMC. Since 2009, CHOP neonatologists have provided intensive care to PMC's tiniest patients in the neonatal unit, while CHOP pediatricians provided inpatient care and consultations on pediatric and adolescent patients in the Emergency Department.
The breakout sessions are free, but attendees must pre-register. Registration also is required for maternity tours, which are available at 12:15, 12:45, 1:15, and 1:45 pm. Call
1.888.897.8979
or visit
PrincetonHCS.org/Calendar
.
General admission to the Baby Fair does not require registration, but attendees may pre-register for a chance to win a $100 gift card.
The Baby Fair is provided with support from the Central Jersey Family Heath Consortium.
About Penn Medicine Princeton Health
Penn Medicine Princeton Health is one of the most comprehensive healthcare systems in New Jersey, providing acute care hospital services through Princeton Medical Center; behavioral healthcare through Princeton House Behavioral Health; in-home nursing, rehabilitation and hospice care; primary and specialty care through Princeton Medicine Physicians; ambulatory surgery and wellness services. For more information, visit
www.princetonhcs.org
. Penn Medicine Princeton Health is part of the University of Pennsylvania Health System (UPHS), which, together with the University of Pennsylvania's Raymond and Ruth Perelman School of Medicine, forms Penn Medicine, one of the world's leading academic medical centers, dedicated to the related missions of medical education, biomedical research and excellence in patient care.
MEDIA CONTACT:
Andy WIlliams, 609-252-8785
andrew.williams3@pennmedicine.upenn.edu



Recent News