Art for Healing: Lucy Graves McVicker Paintings Exhibited at Princeton Medical Center
October 31, 2018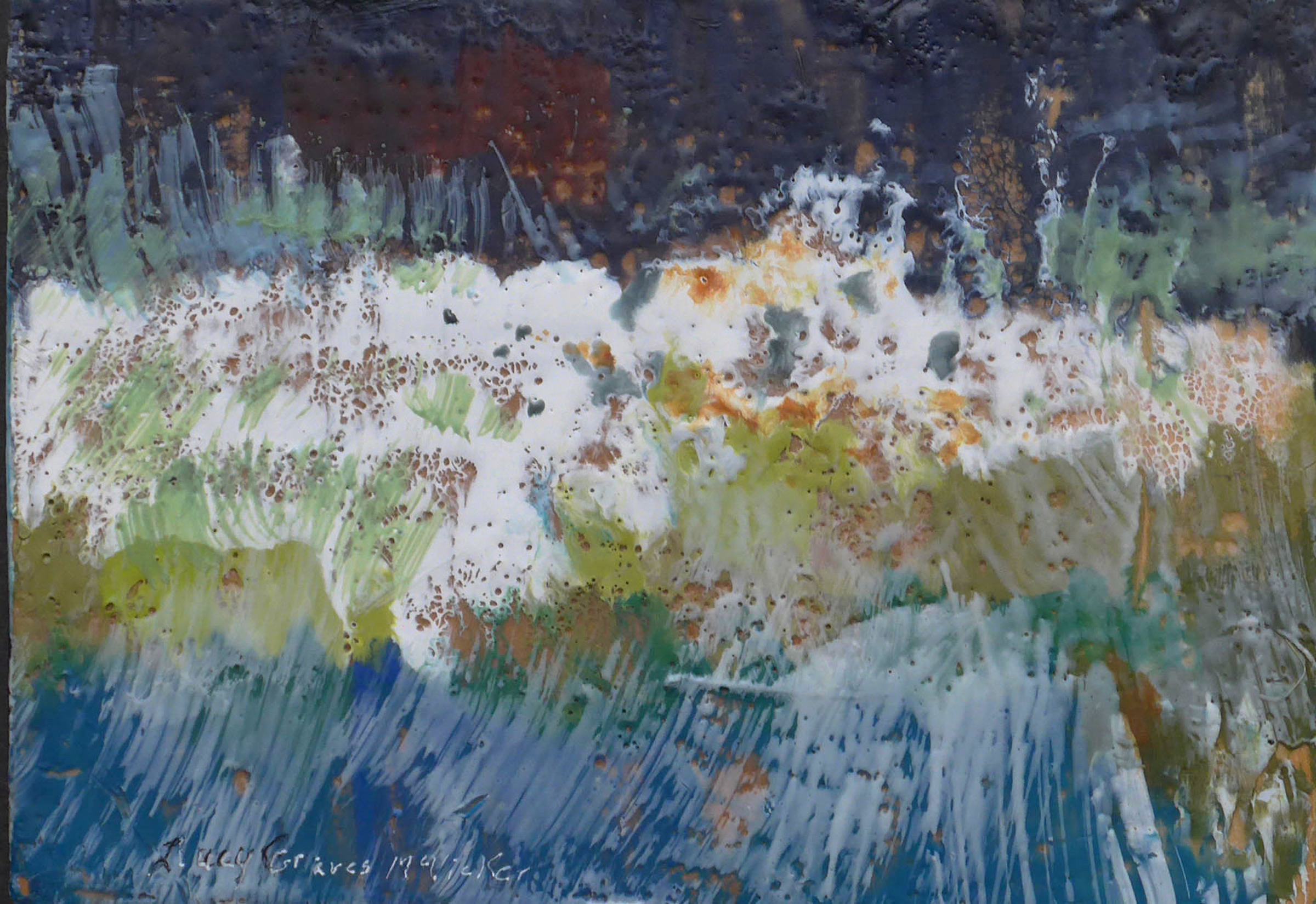 In mid-November, the
Art for Healing
Gallery at Princeton Medical Center (PMC) will open
Reflections of Light
, an exhibit of paintings by award-winning Princeton artist Lucy Graves McVicker.
A signature member of the American Watercolor Society, McVicker also works in oil, acrylic and mixed media. Her work has been shown in more than 80 statewide, national and international exhibitions, including 38 juried competitions.
Paintings by McVicker are also part of PMC's permanent art collection, which includes more than 300 paintings, sculptures, photographs and other works displayed throughout the hospital as part of the
Art for Healing
program.
Research shows that viewing art can help alleviate stress and anxiety, reduce blood pressure, shorten hospital stays and even limit the need for pain medication.
The
Art for Healing
Gallery, made possible by a generous donation from Princeton Anesthesia services, hosts rotating exhibits throughout the year featuring artists whose work is included in the hospital's permanent collection. Works in the gallery are available for purchase, and a portion of the proceeds benefit the hospital.
Reflections of Light will open November 12 and remain on display through March 1, 2019.
Penn Medicine Princeton Health will celebrate the art opening with a wine and cheese reception on Friday, November 16, from 5:30 to 7:30 p.m. For more details or to register for the reception, visit
www.princetonhcs.org/calendar
.
Visitors to the
Art for Healing
Gallery should park in Lot P6 at the rear of the hospital and use the North Entrance, directly beside the Medical Arts Pavilion.
About Penn Medicine Princeton Health
Penn Medicine Princeton Health is one of the most comprehensive healthcare systems in New Jersey, providing acute care hospital services through Princeton Medical Center; behavioral healthcare through Princeton House Behavioral Health; in-home nursing, rehabilitation and hospice care through Princeton HomeCare; primary and specialty care through Princeton Medicine Physicians; ambulatory surgery and wellness services. For more information, visit
www.princetonhcs.org
. Penn Medicine Princeton Health is part of the University of Pennsylvania Health System (UPHS), which, together with the University of Pennsylvania's Raymond and Ruth Perelman School of Medicine, forms Penn Medicine, one of the world's leading academic medical centers, dedicated to the related missions of medical education, biomedical research and excellence in patient care.
MEDIA CONTACT:
Andy Williams, 609-252-8785
anwilliams@princetonhcs.org
Recent News