Fun & Fitness: 10th Annual Kids Marathon
June 26, 2018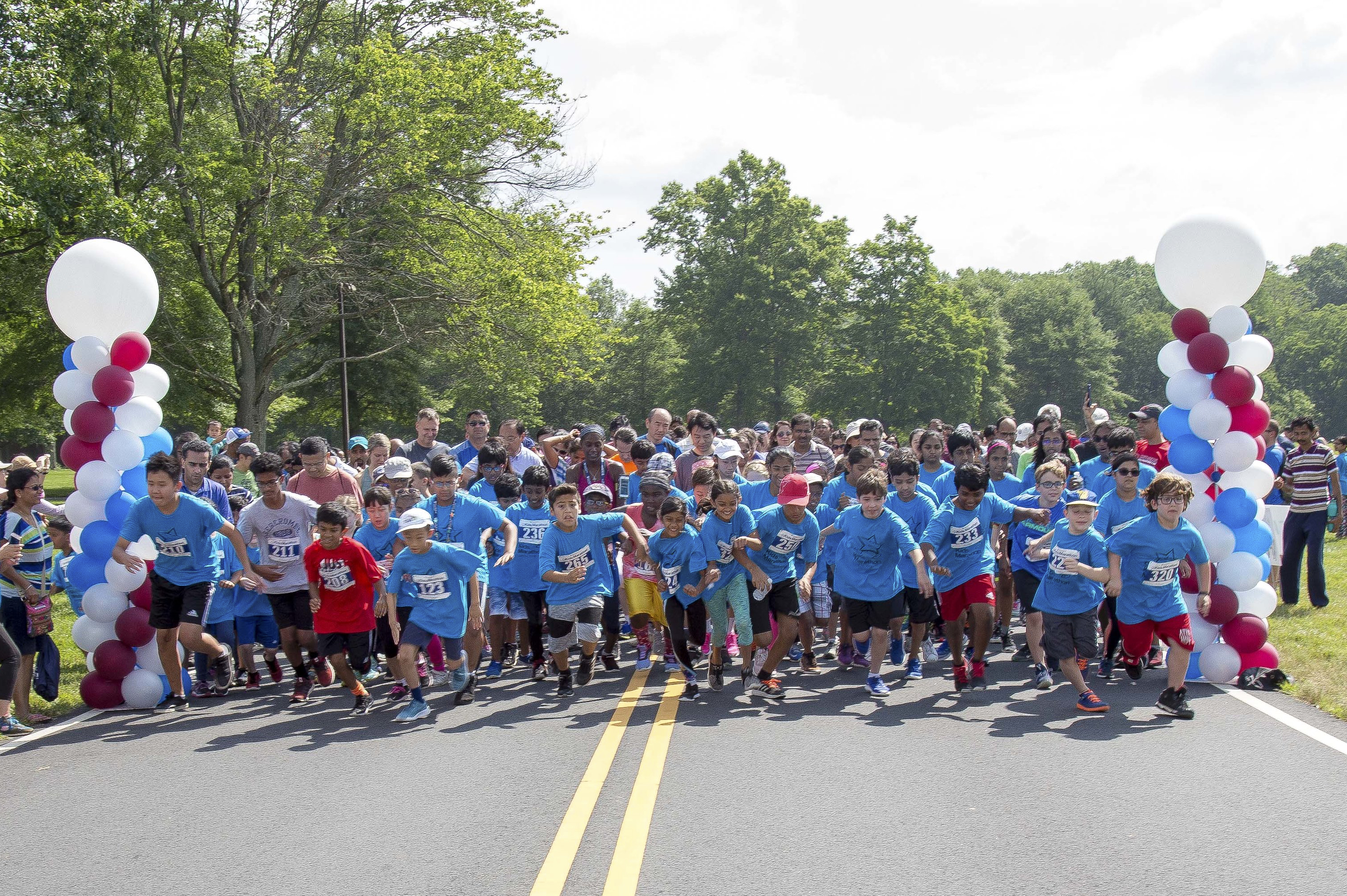 Approximately 280 preschoolers to 8th graders finished a 1.2-mile Fun Run on Sunday that served as the final leg of Penn Medicine Princeton Health's 10th annual Kids Marathon. The run was held on the grounds of Educational Testing Service in Princeton.
Participants were able to register solely for the Fun Run, but most of the runners on Sunday were completing the Kids Marathon. Youngsters who signed up for the marathon began their efforts in April, attempting to run, walk or roll a total 25 miles—or an average of about 2.5 miles per week—over the weeks leading up to Race Day. They earned incentives for achieving milestones at 5, 10, 13.1, 20 and 25 miles. The 1.2-mile Fun Run completed the full distance of a marathon.
Any physical activity could count toward the first 25 miles, including gym class or other school activities; organized sports; walking, jogging or bike riding; or even household chores. Participants also were able to earn miles by attending free, kid-friendly exercise, gardening, nutrition and cooking classes offered by Princeton Health's Community Wellness Department.
Princeton Health initiated the Kids Marathon in 2009 to raise awareness about the damaging health effects of childhood obesity and to offer young people a way to incorporate physical activity into their daily lives. Proceeds from the event benefit Princeton Health programs to promote wellness and prevent obesity and chronic disease among children.
To view photos from the day's activities, please visit
www.princetonhealthinmotion.com
.
About Penn Medicine Princeton Health
Penn Medicine Princeton Health is one of the most comprehensive healthcare systems in New Jersey, providing acute care hospital services through Princeton Medical Center; behavioral healthcare through Princeton House Behavioral Health; in-home nursing, rehabilitation and hospice care through Princeton HomeCare; primary and specialty care through Princeton Medicine Physicians; ambulatory surgery and wellness services. For more information, visit
www.princetonhcs.org
. Penn Medicine Princeton Health is part of the University of Pennsylvania Health System (UPHS), which, together with the University of Pennsylvania's Raymond and Ruth Perelman School of Medicine, forms Penn Medicine, one of the world's leading academic medical centers, dedicated to the related missions of medical education, biomedical research and excellence in patient care.
MEDIA CONTACT:
Andy Williams, 609-252-8785
anwilliams@princetonhcs.org
Recent News